Here is something we've never discussed on here before: keywords.
Today, I'm going to give you an introduction to keywords research, and I'll also be talking to you about the Jaaxy Keyword Tool, a little-known keyword tool that just might be what your SEO strategy is lacking.
I have been using Jaaxy tool for as long as I have been doing SEO and while there are others tools I check ion with often, this has been the staple at the "first stop" of my keyword research process.
Let's start off with a quick introduction to keywords and what their main role in SEO is.


What Exactly Are Keywords?
Ok so before I tell you about how amazing Jaaxy as keyword tool can be, I'd like to explain to you what keywords are.
(If you already have an understanding of keywords, then you should skip this part)
Keywords are what people type into search engines to find the information they are looking for
If I'm looking for help on making a smoothie, I will typically go over to my favourite search engine – the big G – and type in any of these keywords below:
"how to make a smoothie"
"best tips on making a smoothie"
"how to make a healthy smoothie"
I'm pretty sure you did this type of "exercise" before. This is how we find information online.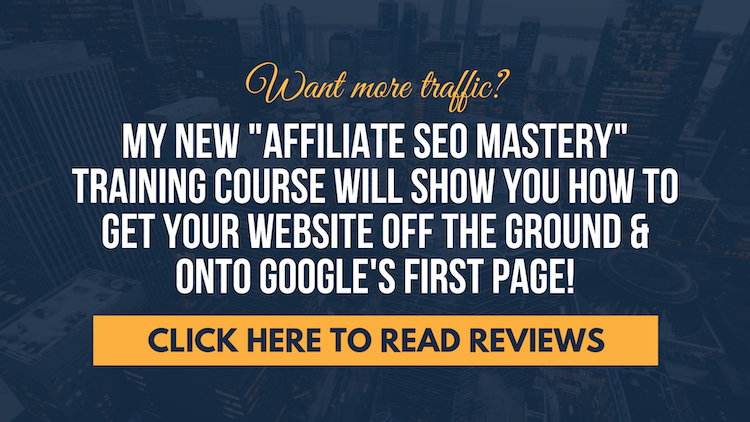 Long Tail Keywords
Since we're talking about keywords, I have to also mention the importance of "long tail keywords". These are the keywords that you should be going after because of their low competition.
When you target a long-tail-keyword, you're going deep into the niche, like so:
'how to make a strawberry smoothie"
We just went deeper. We're not looking for just any type of smoothie, we're looking for a strawberry smoothie.
Most often when you go deeper into the niche, these types of keywords have very little competition, which will make it very easy for you to get ranked under them.
I cover this in much more detail in my brand new SEO course; Affiliate SEO Mastery
Why Do You Need Keywords & How Can They Help Your Blog?
Keywords are what you want to be used to start getting search traffic on your blog.
If you don't think you need them; you're wrong.
Even though I know how important keywords are for creating a successful blog, for some dumb reason, I've made the mistake of not targeting any specific keywords with this blog and it cost me; heavy.
I've learned my lesson and I'd like you to not repeat my mistake.
How Can Keywords Help You Get Traffic?
You can get traffic from keywords by getting ranked under search terms that are popular, and ideally, with little competition.
Once you're ranked under a certain keyword, search engines will then start sending that traffic to that post.
How can you get good rankings?
Well, that is a whole nother different post but you should start with writing great content that is helpful and interesting to readers.
This Is Where The Jaaxy Keyword Tool Comes In
Ok now that you know what keywords are and what they can do for your business;
I'd like to talk to you about a keyword tool that will help you find the best keywords for your business.
Why do I need a keyword tool?
You don't need it really but it is really helpful to have. There are lots of keywords research tools out there but for the last 5-odd years, my favourite has been Jaaxy.
It's one of the best keywords tools I have ever tried and it has helped me tremendously with my other niche sites and SEO campaigns that I've started.
An Inside Look Into Jaaxy 
This is the Jaaxy dashboard where you can do your keyword research.
To show you how Jaaxy works, I'm going to be using our keyword example "how to make a strawberry smoothie".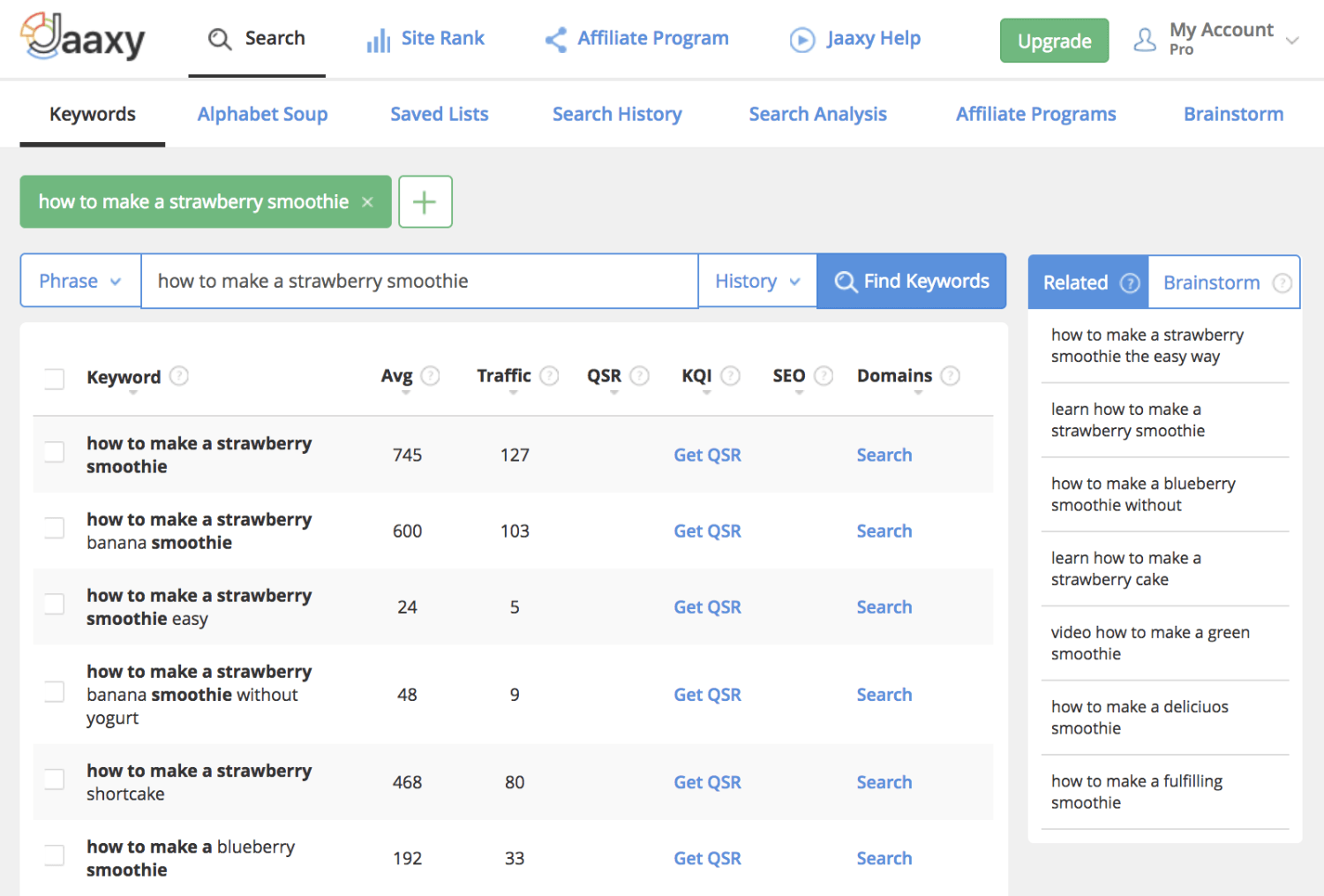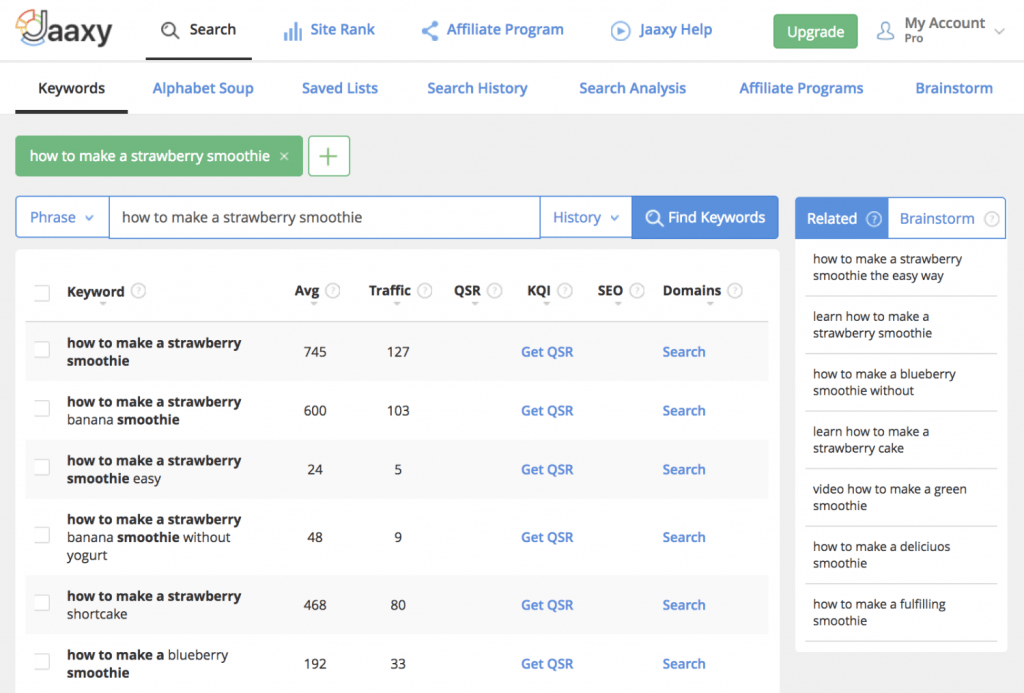 As you can see, with one simple search, Jaaxy has given me the data I needed for my target keyword plus more.
BTW this search approximately took me about 4 seconds.
Now Let's Take A Look At What All The Data Means
Monthly Searches:
Pretty self-explanatory; this is the number of searches that keyword gets in a month.
Estimated Searches:
This is the amount of traffic you should be getting if you were to rank on page 1 of the search engines.
QSR (Quoted Search Result):
This is the "Quoted Search Result" and this shows you how many competitors you have for that exact keyword. Obviously, the lower the number, the better.
SEO Power:
This is a score based on the searches, QSR and competition and it indicates whether the keyword is easy to rank for or not. Green is good, orange is so-so and red is a "hell no".
Domain Search:
This feature is only for those that still have yet to start their blog. It shows you if the exact match domain is available for any keyword on the list.
To Do:
This is just your "to-do" list for writing. I personally don't use it but if you want to, it's there.
Looking For Long Tail Keywords On Jaaxy
As I said, long tail keywords are super important and Jaaxy can also handle such data.
Take a look at what "how to make a strawberry smoothie" brings up.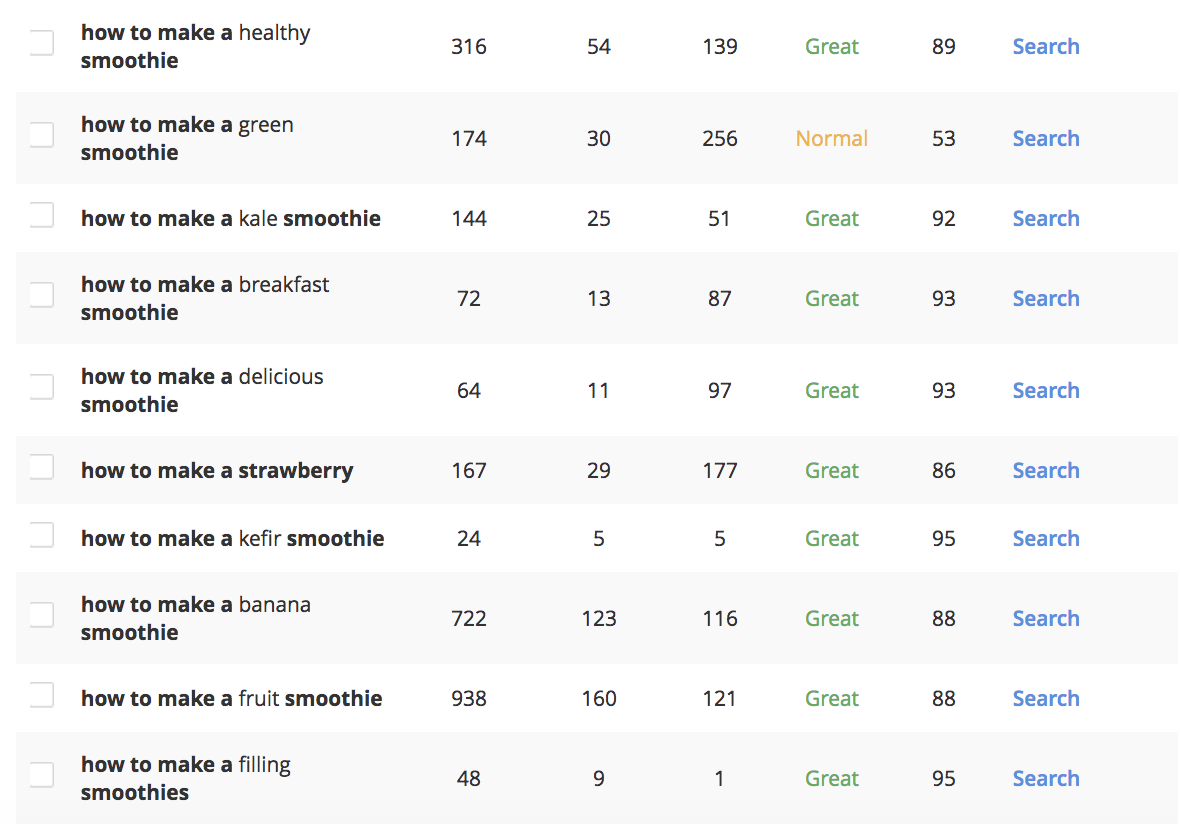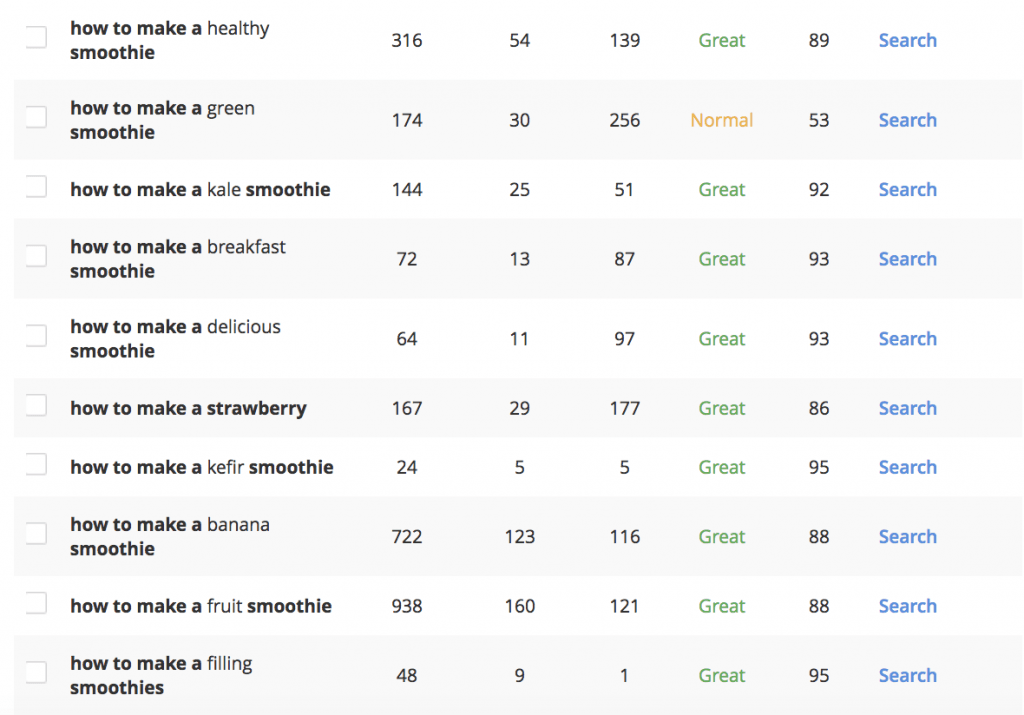 You might not realise this, but we've just unearthed a gold mine with the help of Jaaxy.
Thanks to its data I can now see that the "strawberry smoothie" niche has thousands of searches and a high SEO power.
If I had the time and interest in strawberry smoothies, I'd definitely jump on this niche and focus on building a blog about strawberry smoothies.
This is the power of "long tail keywords" and Jaaxy. Whenever I'm doing keywords research for clients (yes I do that and I charge good money for it), I find great niches like this all the time!
Before I continue, I'd like you to test out a certain keyword you might have in mind. Go ahead and type it in the box below and see what it comes up with; you might be surprised.
Additional Jaaxy Features


Apart from keyword research, Jaaxy also does other things, including:
Site Rank:
This is where you can find where your URL is listed in the SERPS for a certain keyword.
Competition:
This tool tells you if article directories and/or video hosting sites hold a position in the SERPS and where.
Website SERPS:
Here you can see the 1st page rankings of a given keyword. It also includes the keyword density, meta description, word count, etc… for every listing.
Affiliate Programs:
Using this tool, you can find products you can promote that are connected with your keyword. It shows you products from popular networks such as Clickbank, CJ, LinkShare, etc…
Brainstorm:
This might not be useful to everyone, but the brainstorm tab shows you what is trending on Twitter, Google, Amazon, etc.. Basically it shows you what is being talked about the most online.
Is Jaaxy Free?
Kind of.
You can get started for free with Jaaxy and you get 30 free searches. After that there are 2 subscription choices which are Jaaxy Pro and Jaaxy Enterprise.
Unless you're a power-user and a keyword-maestro, you don't really need Enterprise. I've always used Jaaxy Pro for all my keyword research needs and it is more than enough.
BONUS TIP: If you want a free keyword tool, then I have to suggest you try the keyword tool over at Wealthy Affiliate. It's powered by the same system that powers Jaaxy.
In Closing
Before I close off this quick read, I'd like to offer you some parting tips about keywords:
Keywords have to make sense, if they don't make sense, then they're useless
Never write articles with only keywords in mind. Too much "keyword stuffing" can come off as spammy and it will lead you nowhere.
I hope you enjoyed my introduction to keyword research today and I hope I helped you realise how important keywords are and what can be dug-up with keyword tools like Jaaxy.
If you'd like to give Jaaxy a try, head over to the free sign up page.
Let me know if you have any questions about keywords or Jaaxy, I'd love to help you out.