For the past year, I've been going deep researching how to make money with adult content.
The reason for this is that one of my websites in the profitable niche site case study is in the adult niche, and it has been performing incredibly well.
As an adult-industry affiliate myself, I can tell you this niche is wide-open for anyone looking to get into it and the commission rates offered are incredible.
Below, I will share some of the opportunities I've come across in the adult niche.
If that's what you're looking for, this post/guide should help open your eyes to all the possibilities that are out there.
Here are the six ways you can make money with adult content I will be explaining:
Referring traffic to Tube sites.
Promoting sex dolls affiliate programs.
Starting a sex-blog.
Reviewing & selling sex toys.
Cam-girl affiliate marketing.
Promoting online (adult) gambling.
I will be breaking down all the different types of methods, along with the affiliate programs you can partner up with.
Let's get started…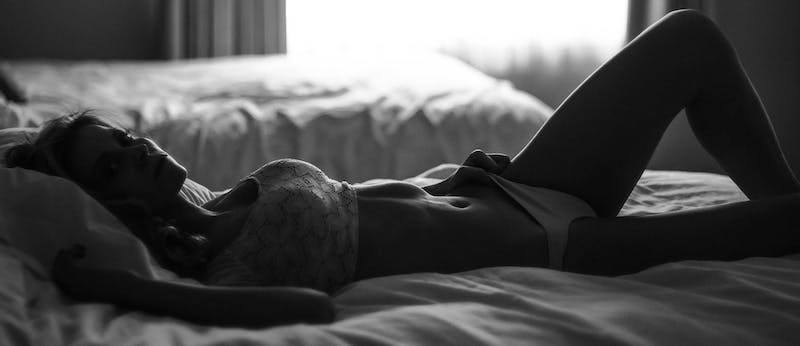 ---
---
TubeSites Affiliate Programs
It's quite a weird one this as you might expect that with so much "adult content" available online for free (not to mention the thousands of adult-tube sites available), there will be very little left to make money with.
As it turns out, I was wrong about that, and you probably are too.
As an affiliate, you can most definitely make money referring people to Tube websites (even the free ones).
AdultAffiliatesList.com has a great resource with hundreds of tube-sites affiliate programs you can check out and start earning money with.
Sex Dolls Affiliate Programs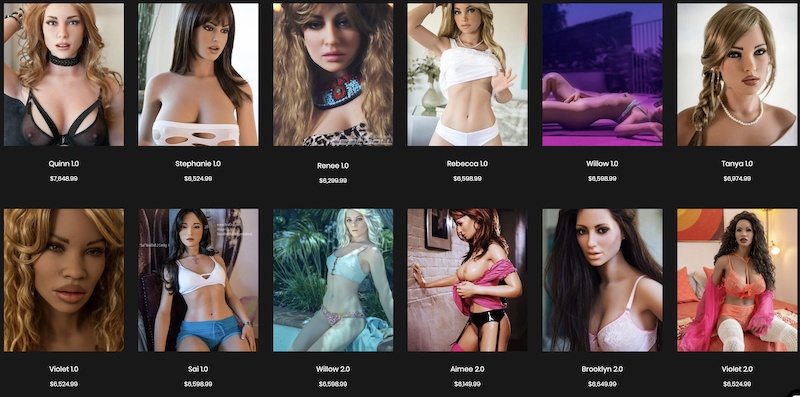 I came across the sex-doll niche while researching the new site I've told you about above.
This niche is a goldmine if I ever saw one.
Not only is the "sex doll" trend becoming popular as men continue to keep finding it hard to have "real relationships" but these companies are producing hyper-realistic sex dolls that are just jaw-dropping – and;
They are what many affiliates would consider as "high ticket items".
The average "luxury sex doll" can cost up to $4000+ and the commissions being offered (15% to 20%) guarantee a great payday for the affiliate who can create an excellent resource for those looking to buy one.
At the rate with which this "technology" is improving, I wouldn't be surprised to see sex dolls becoming 'the common way to go" in 5-10 years.
As an affiliate, you can ride that wave all the way to your bank.
Here's my round-up post listing the best sex doll affiliate programs currently available.
Sex-Blogging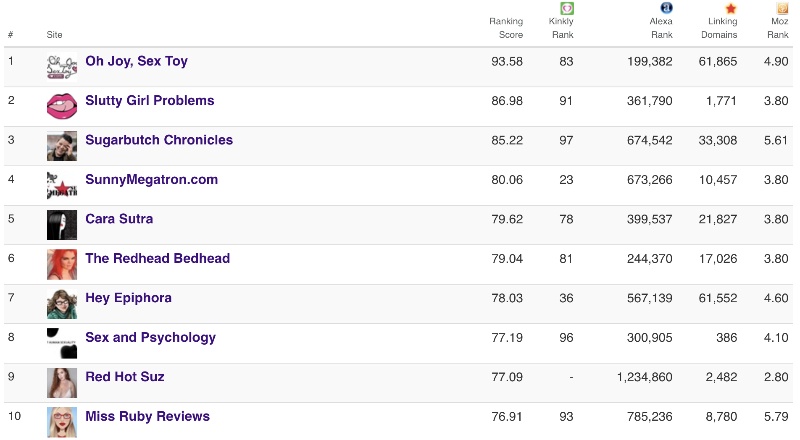 I make most of my online income from the 'make money online" niche, which is not something I would suggest anyone try to do.
It's hard to make money, it's boring (sometimes), and you're competing with industry experts.
However, with sex blogging, most of the best-ranking sites are not run by "SEO experts" or marketers. They are run by normal "everyday" people who just so happen to have a blog.
& they are making an absolute killing, without anyone knowing.
A "sex blog" can be a lot of things, for example:
Some bloggers write about long-distance relationships (and its effects on intimacy)
Others journal their "sexual liberation" journey.
Others provide sex tips for niche-specific audiences.
You find out more about how to start a sex blog here, but I'm going to tell you one incredible way you can make money with a sex blog (as an affiliate) next…
Sex Toy Reviews
This is a MASSIVE niche and the commissions are insane.
One of the websites I have that publish sex toy reviews has a 15% conversion rate – which makes it my best performing asset. The good news is;
There is no shortage of different types of sex toys, for different kinds of reasons, different kinds of fetishes and different kinds of people.
The commissions are good too (considering they're a physical product).
Most of the sex toy affiliate programs I've partnered up with pay me 10% to 20% (and you can see which ones I'm using on the provided link)
Cam Girl Affiliate Marketing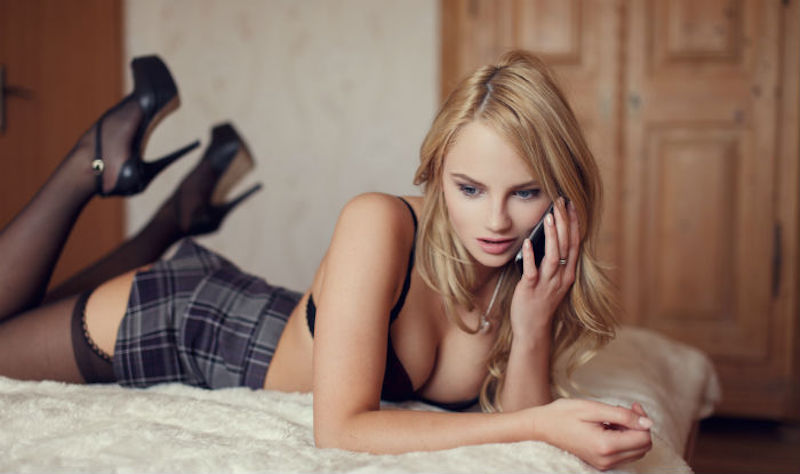 Next up is another mega moneymaker for both models (cam girls) and the affiliates who sign up these girls are the camming affiliate programs.
I'm affiliated with the Chaturbate affiliate program as I have a guide on how to get started as a cam girl. For every new girl (or guy) that signs up using my link, I get paid $50 (as soon as the performer does his/her first show).
That is good money IMO, and Chaturbate is not the only one that offers such generous commissions.
You can also find cam site affiliate programs that pay you a set fee when signing up + a percentage of what the performer earns.
That is what I call digital pimping!
Online Gambling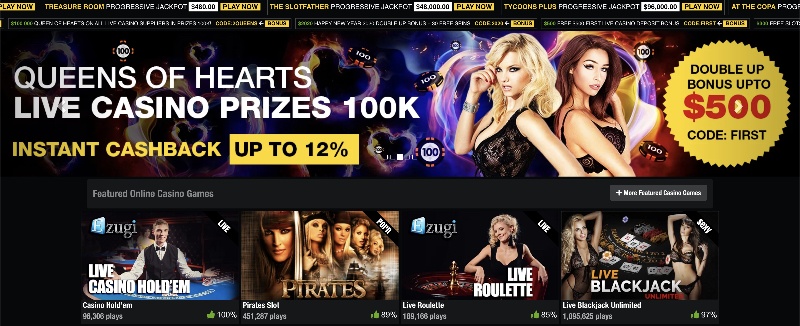 Even though there's nothing "sexual" about online gambling, it's still meant to be for adults-only, so it's only fair we include it as "adult content".
& yes – online gambling is HUGE!
Get a few whales signed up to an online casino, and you're looking at $10,000+ in monthly income just a handful of players.
I know this because I did it, and I shared everything I learned running multiple gambling websites in my guide showing you how to make money with a betting website.
How To Start An Adult-Themed Website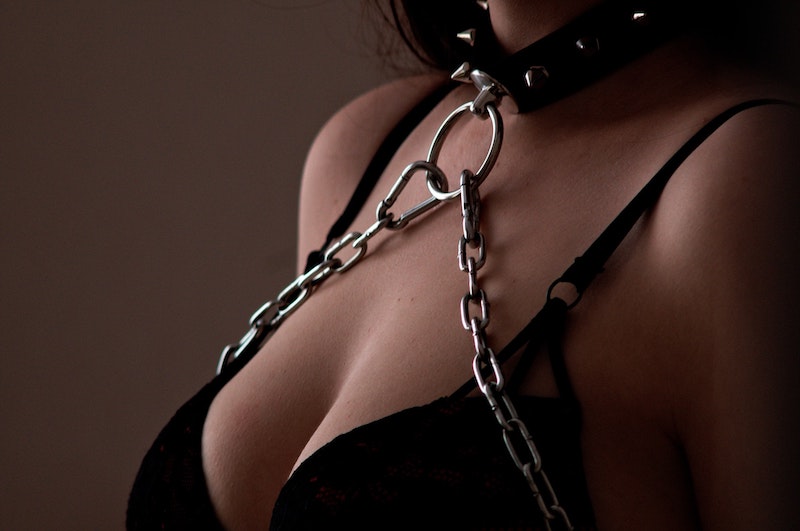 Those were just some ideas on how you (as an affiliate) can start making money with adult content.
With a bit of research, you can find a lot more and I also have a guide for you showing you 7 taboo ways to earn money online so be sure to check that out.
One thing you are going to need as an affiliate (especially for adult content) is your own website.
If you still don't have a website, my recommendation would be to use BlueHost as it not only gives you free one-click hassle-free installs for WordPress.
If it's your first time with BlueHost, you also get your domain for free (just pay the $2.95 for hosting).
I've tried many domain registrars and hosting providers in the past, but I find BlueHost to be the best, the easiest to set up and the cheapest.
---
LEARN: How To Money As An Affiliate With Adult Content
Last but not least, if you're brand new to affiliate marketing and you want to know the easiest and best way to get started,
I recommend you join this training course here.
You may also want to see how I build my affiliate websites. It's the same system I've used with success time and time again.