14

min read
This will probably be the 4th time I've written a Wealthy Affiliate review. The reason being is that I have been a member for 4 years now and the platform is always changing.
So is Wealthy Affiliate really as good as they make it out to be?
If you do a quick search online, you'll find that most reviews are all positive about Wealthy Affiliate but is it really that good?
If you paid attention to the first sentence of this post, you're probably guessing where I am going with this review:
Yes, Wealthy Affiliate is really that good. I've been a member for 4 years now (and I don't see myself leaving anytime soon).
But what makes WA so great? Why is there so much hype about it and how can YOU benefit from the training that is provided by Wealthy Affiliate?
That is what this review is all about. I'll be attempting to answer all your questions about WA and also give you an inside look into the platform.
Note: I will be mentioning most of the benefits you get as a Wealthy Affiliate member but mostly in this review I will be going into detail about their latest developments. For my full, in-depth review, you can read this Wealthy Affiliate review I wrote a while back.
Product Name: Wealthy Affiliate
Product Website: www.WealthyAffiliate.com
Product Price: Unlimited free membership (optional $47 per month for premium)
Product Creators: Kyle & Carson
My Rating Of Wealthy Affiliate: 9/10
My Wealthy Affiliate Review: Is It Really THAT Good?
I sure think so, but first let me tell you all about it, then decide for yourself. What do you think?
Let's get into what you get as a Wealthy Affiliate member:
2 Main Training Courses
In Wealthy Affiliate, there are 2 main training courses that you can use to build your online business.
Although the 2 of them vary in their materials, all the lessons from both courses can be used to promote your business in any niche (or industry) that you want.
One of them is the "Online Entrepreneur Course" which you can see a detailed review of it here and then there is the "Affiliate Bootcamp".
Both of them are jam-packed with training videos and tutorials and at the time of writing this, there are 120 lessons in the two of them which trust me, is a lot of content.
I like the way training is set up in a day-by-day step-by-step manner but I will get into that further down below.
Countless Other Training, Webinars & Video Courses
Apart from the 2 main training courses, you also have access to 100s (or maybe 1000s) of other training courses, tutorials, webinars, etc that you can use to learn from.
It's safe to say that after being a member for 4 years now, I still haven't read and viewed every piece of content inside Wealthy Affiliate.
Live 24/7 Community
One other thing that you will get as a Wealthy Affiliate member is access to a live community that is happening 24 hours a day with members from across the world.
I've seen other platforms that have that "community" feel to it but never like Wealthy Affiliate.
Members are allowed to post comments on everything; you get your own profile page (see mine here), you can publish blog posts in WA, ask questions in the classrooms, follow (and be followed) by other people, chat live with online members, etc…
Basically, it's like a social network for online marketers and online entrepreneurs. Think of it like Facebook (kind of).
Unlimited Free Websites
This is also a feature that I've only seen in WA so far: As a member, you can build free websites that will save you the $12 to $14 cost of buying one.
If you want to be an online entrepreneur, having a website is a must and this is offered to you by WA for free.
As a free member, you can create 2 free sites using the SiteRubix platform, as a premium member you can create unlimited sites with SiteRibux.
I will talk more about the difference between a free membership and premium membership further down.
(Stick with me here, this Wealthy affiliate review is something you want to read carefully as it is something I definitely recommend you to try.)
Unlimited Free Hosting
Moving on; yet another unique feature inside Wealthy Affiliate (and this is probably the best value-for-money) is the free hosting you get.
As a premium member, you can get free hosting for all your websites.
Now if you are a newbie at website building, this won't mean much but if you have experience running websites, you know that you would have to pay for hosting, which is definitely not cheap.
A good hosting package will run you about $15 per month and it can get expensive if you run multiple websites.
As a premium member, all your hosting is free, that's right; hosting for your websites is included in the price. This may sound too good to be true but I assure you it isn't.
Free Keyword Tool
Do you want your business to be successful? Do you want people to visit your website? Do you want free high-quality traffic that has been proven to be the most profitable?
Then you need to know about keywords and the effect SEO can have on your business.
In short: keywords get you ranked in search engines thus allowing visitors to find you and visit your website.
Not only is this process explained thoroughly in the training courses available but you also get a free keyword tool that you can use to find awesome keywords that are easy to rank for.
Other similar keyword research tools come at a price but again; inside Wealthy Affiliate they are free.
Access To Their Affiliate Program
Here is another cool part of Wealthy Affiliate: you can promote Wealthy Affiliate as an affiliate yourself and make money. I've been promoting WA for years now and it's major part of my income every month.
As a member, you can promote WA and make a commission every time somebody joins.
Yes this review does have affiliate links that if you use to join WA, I will get credit for but I have no problem telling you that because:
I think it is an amazing product
I strongly believe that it can help you achieve your online business goals and
It's free to try out so my earnings won't come at an extra cost for you.
Those 3 things I think are some solid "rules" to live by if you want to make honest money online. As an affiliate, I promote a lot of products but every recommendation that I give you, you can rest assured that:
I have tried it myself
I know it works and
It won't cost you a penny if you take my recommendation.
That alone makes it an awesome product to promote for me, more so when the yearly Las Vegas Conference is offered.
Every year, WA takes their top affiliates over to an all expense paid trip to Vegas. I haven't been there yet but I am getting closer and closer every year.
If you want to promote a solid product that won't let you down in the "make money online" industry, I think you should consider promoting Wealthy Affiliate. Maybe we'll meet in Vegas one day haha!
Here is a video created by a guy that has actually made it to the Las Vegas Conference, it should give you an idea of how awesome this is (Thank you Alex for this video):
World Class Support System
One last thing that I want to touch on is the world class support system that they offer.
Apart from the easy-to-get-to information, WA also has an incredible support system that can assist you with anything you need with regards to your membership, your websites in WA, your profile etc…
If I tell you that sometimes I get a reply in seconds you won't believe me so let me just say it takes less that 5 minutes to get a reply back from the WA team.
Let's move on now to me telling you what I like (and don't like) about WA:
The 6 Main Things I Like About Wealthy Affiliate
No Upsells Involved
There are absolutely no upsells when joining WA. When you join (or buy) a similar product in this industry, you can rest assured there will be a ton of upsells trying to guilt you into buying more products, this just doesn't happen with WA.
You join as a free member and if you wish, you can go premium. That's it. No pressure, no ticking timer, no huge flashing banners, no nothing.
Free To Try
Yes WA is free to try and use for as long as you wish. I like this because it gives people a chance to "taste" what they are about to get into which is good.
Sometimes I see products priced at $100+ and you absolutely have no idea if it's worth your time and money. That is ridiculous and I advise you to stay away from products that do not offer a try-before-you-buy option.
The Founders Are Active Members
Do you know how can tell if a restaurant has great food? If the boss eats there every night.
At WA, co-founders Kyle & Carson can be seen and contacted at any time you wish and they also pop into the live chat room I've talked about earlier for a few hours a day.
It's good to see that the creators of the product actually use it themselves and are an active member of the community.
The Training Is Legit
As I've said there is a lot of training inside WA but one thing I really like is that the content is on point;
It delivers the latest information (no outdated BS),
It's fresh and easy to follow and
It's created by experts that have in their own right created online businesses.
It's also the same training I've used to learn how to run an online business and I still use it whenever I am starting a new project; just to make sure that I am doing it "right".
Community
The community in WA is super helpful and always there ready to lend a hand if you are stuck on something.
WA has done a great job of bringing together a group of people that have the same interests and are moving towards the same goal. It really helps to have 1000s of other members supporting and helping you every step of the way.
Free Hosting
I've talked about this already but I really do like the free hosting! I am saving a lot of money by having my sites hosted on WA.
The 2 Main Things I Dislike About Wealthy Affiliate
*I'm probably sure that you can tell I really like WA but that does not mean it is flawless. Following are some "weak points" about WA that I think you should know about.
The Member's Rank
1 thing I do not like about Wealthy Affiliate is something called "Member's Rank".
It sounds good in theory but the rank is determined by activity in Wealthy Affiliate, not success in the online marketing space.
This means that somebody that has never made a dollar in his / her life online is ranked as a high member due to his / her activity inside WA (publishing blog posts, answering questions, leaving comments, etc)
There have been some tweaks to the algorithm that determines who is a real "a high-ranking member" but obviously, we can never know who is the most successful because not everybody likes to share their income report.
Information Is Everywhere
As I've said, inside Wealthy Affiliate, there is a lot of great information for you to learn and apply, so much so that sometimes it becomes what is called "information overload".
As a member, you should always try and focus on one of the 2 main training courses in there but it does get a bit distracting when there are 1000s of others training and blog posts to read.
Who Is Wealthy Affiliate For?
Wealthy Affiliate has such enormous value that I see it fit for anybody that is looking to start a business online. There is just something for everybody:
Newbie bloggers,
Experienced bloggers,
Social media enthusiasts,
SEO managers,
Website designers,
Online entrepreneurs,
Offline entrepreneurs,
anything.
Whatever your area of interest is, as long as it is withing the online marketing space, I am sure you will find WA super helpful.
How Much Does Wealthy Affiliate Cost?
Ok so probably you are considering joining and trying out Wealthy Affiliate, which as you will see soon; I highly recommend; but I'm sure you are thinking that such an awesome product doesn't come for cheap.
Well actually; it kind of does. Here is how much WA will cost:
You have the free membership which of course will cost you $0 and you can remain a free member for as long as you wish or;
You can go premium which will cost you $47 per month.
There is also a yearly membership fee that is offered that will save you $205 on the price vs monthly membership. This equals to less than a dollar a day for you to learn and run a full blown, legit online business.
If you decide to go premium, then decide it is not for you, all you have to do is cancel your membership and continue on for free (or never log into your account again).
The Difference Between Free Membership and Premium Membership
As a premium member, you will unlock all the levels of the 2 main training courses. On a free membership, you can only access the first level of both training courses.
However as a free member, most of the many other training and tutorials (which are separate from the 2 main courses) will still be accessible to you.
Also, if you are considering joining WA to promote it, as a premium member you will earn double the money in terms of commission but if you want to promote it without being a premium member, you can still do that too.
Any Other Alternatives To Wealthy Affiliate?
If this was any time in the past 4 years, I would say that no product out there can compete with Wealthy Affiliate.
However, I did come across Fizzle.co not too long ago and I have to say it does give Wealthy Affiliate a run for its money.
As far as value offered, WA is still the best option out there but if you want something a bit more focused and cheaper, you can check out my Fizzle.co review here.
Do I Recommend Wealthy Affiliate?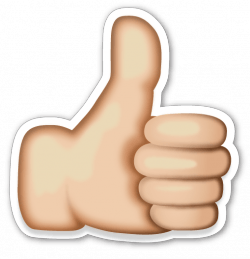 Wealthy Affiliate is where I learned everything I needed to know on how to start an online business so I can say with certainty that yes, it does work and I can definitely recommend it for you.
If you are serious about building an online business then you must check Wealthy Affiliate. As I've said you can get started for free so you won't be losing anything if you decide to try it out.
Do not take my word for it though, see what other members are saying about it. Feel free to click on the ink to read the full article:
Reviews & Success Stories From Members:
Want To Join Me Inside Wealthy Affiliate?
If you are interested in joining Wealthy Affiliate, then I suggest you sign up. I will be in there to welcome you and I will also be your personal mentor inside WA.
I couldn't have done it without having my mentor in there so now I would like to pass it on to you.
You will also get your first premium month at a discount of 59% which will drop the price to $19 for your first month. This will give you the opportunity to really experience the true power of Wealthy Affiliate and what it can do for your business.
Just visit my profile page in WA and leave me a quick comment. I'm online most of the times so you can expect a reply asap!
Closing Thoughts
Thank you for reading my (lengthy) Wealthy Affiliate review. I'm sure you've seen how much Wealthy Affiliate means to me and how much I believe in its ability to teach you how to start your own business.
If you have any question about Wealthy Affiliate, be sure to leave me a comment down below. I'm here to help you and answer your questions.
All the best, till next time.
Mr 3HUNDRD
Wealthy Affiliate Final Rating
Price

Features

Training

Value For Money