Welcome to part 4 of my "Profitable Niche Site" case study.
If this is your first time tuning in, you may want to check out the previous updates first but in a nutshell;
I am trying to build 10 new "profitable& effortless" affiliate niche sites this year and I'm glad to report that we're 4 months in and we have a winner. 
Here are some of the notable events that happened in August:
New all-time highs in traffic (SEO is heating up across the board).
Site 01 (STSP) started earning money. Made 8 sales in August, with total earnings of $145.45 (& a fantastic conversion rate).
Site number 02 (TSCC) has seen decent traffic growth, but far away from monetising.
Let's dive a little bit deeper.
The Profitable Niche Site Case Study – Update #4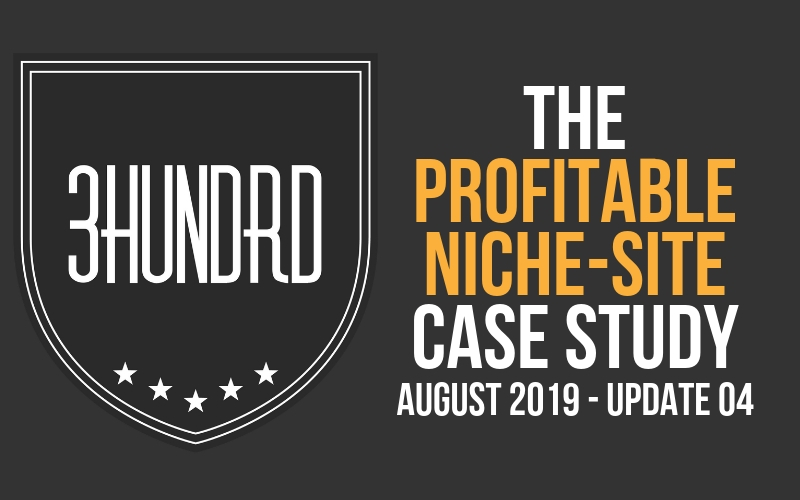 ---
---
Niche Site 01: STSP (Name & URL TBA)
Pageviews in July 2019:  3085
Pageviews in August 2019: 4904 (an increase of 59%)
Earnings in July 2019: $0
Earnings in August 2019: $145.45
Posts Published in July 2019: 4
Total Posts Published: 30
Total Words Published: 50490
Average Word Count Per Post: 1675
Thoughts On August 2019:

I can't complain about this website.
I've stated in my previous update that I expected this site to start making money in August and it did not disappoint.
As of the 31st of August, this site has exceeded my expectations and earned a respectable $145.45.

It's not a life-changing income, but getting to $100+ in 4 months with a conversion rate of 6.7% – it's safe to say this is looking like a website with incredible possibilities.
Now that I have "closed the loop" and can confirm my niche-picking method is spot-on, I've decided to triple down on it and instead of just publishing 30 posts (which was the initial goal), I am going to go for 90 posts in total (and then re-evaluate from there).
I can see a clear path for this website to go to $3000+ a month by this time next year (maybe sooner) and I'm willing to back that bet by increasing my content budget and letting it soar with its organic traffic.
My Plan For September 2019:
The goal for this upcoming month is simple;
I want to publish at least 20 new posts and of course, I'm hoping I could crack the $300 per month goal.
I also want to focus on building up the site's email list as it makes sense to do so and I'm sure just the email list will be a huge money-maker in the future.
One other crazy idea I have for this website is to create and publish an ebook, which I will be selling for $19.95 (still not decided on the price).
This niche is full of potential and possibilities.
So far, my reader-to-subscriber conversion rate has been horrendous but to be fair, the sign-up form is buried at the bottom of the page so I'd need to work on this.
As you can see, I'm very much in love with this website and I have very high hopes for it.
My goal is to get it to $3,000+ a month and then sell it sometime in 2020/2021 for $100,000.
Tune in next month to see what progress I make with this and whether it will continue to meet (and exceed) my expectations.
Niche Site 02: TSCC (Name & URL TBA)
Pageviews in July 2019: 1635
Pageviews in August 2019: 2220 (an increase of 35%)
Posts Published in August 2019: 20
Total Posts Published: 80
Total Words Published: 114,772
Average Word Count Per Post: 1434
Thoughts On August 2019
Site number 02 (TSCC) has been a weird one.
It has a lot of potential, but it's failing to deliver on my expectations.
Even though the traffic is growing steadily from SEO (and also holding a healthy flow of visitors from Pinterest) – this site is far from where I'd like it to be.
Now that I have 80 posts up, I'm ready to let this website do its thing for now leaving it to mature in Google and mainly focus on Pinterest as a supplement for (quick) traffic.
My current goal for this website is to get it to at least 10,000 page views a month and eventually 25,000+ page views.
This will hopefully lead to some steady affiliate commissions and I can also start looking to partner up with some premium ad networks
The ultimate end-goal would be to get it to 100,000+ pageviews, so I can partner up with AdThrive.
At that level, I'm hoping this website would be making at the very least $100 a day!
This is a huge task, but very doable and given how crazy Pinterest traffic can go, I don't see why I can't get to 100,000+ by sometime in mid-2020.
My Plan For September 2019:
Now that I'm at 80 published posts, I'm halting all new content production on TSCC.
I might do another round of 20 posts in December (just to get it to a satisfying 100) but for the time being; I just want to focus on driving traffic to these 80 posts.
By the start of next year, this site will have matured further in Google thus I'd be able to see exactly what is working, what's not and what/where I can improve on.
For now – the focus is building up traffic via Pinterest, and I also want to kickstart the email marketing side of this business.
If I can get to 50 subscribers and at least 3000 page views for this website in September, I'd be happy.
I can probably monetise this website already (I'm sure I can earn some money), but since I'm going for the premium ad networks, I'd much rather keep it clean and simple for now.
What About The Other 8 Websites?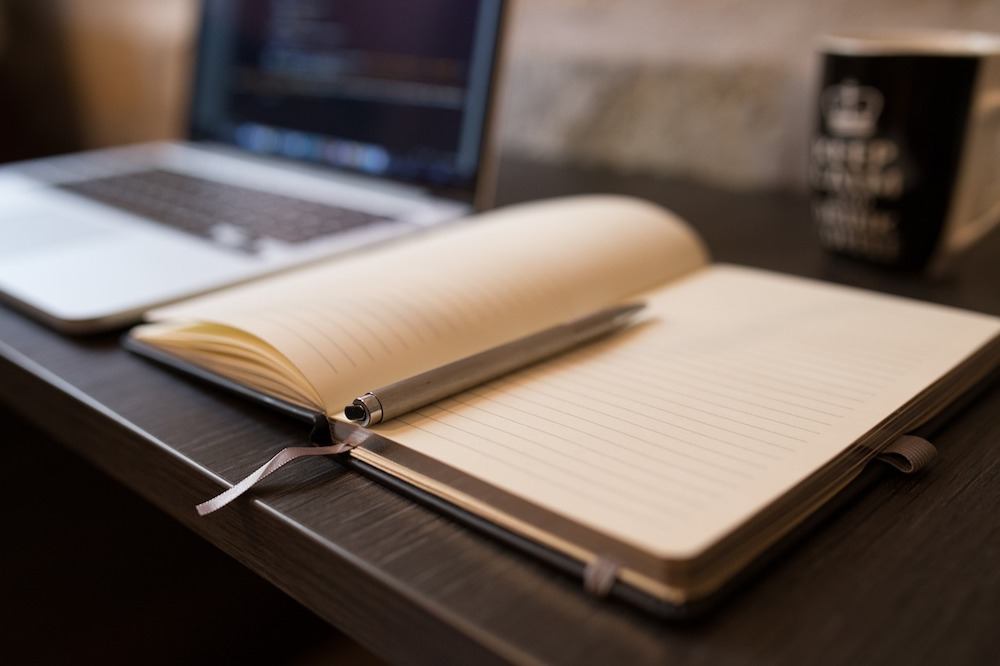 Since I'm planning on dumping all my content budget into site 01 (STSP) and my best writer can only do so much, I have not yet had the time to work on the 8 remaining websites.
However, all 8 are currently "set up" with Google Analytics, Webmaster Tools, etc and all have a landing page up (with some strategies keywords in place).
While I'm not too happy about having 8 (potentially very profitable websites) sitting idle, at least they are "up" and currently maturing out of the Google Sandbox period.
Many are already ranking for some keywords (not anywhere near Page 01) but I can at least start measuring the potential of what I can expect once I start publishing consistently.
---
So that's it – that's the 4th instalment of the "Profitable Niche Site" case-study.
So far I am very happy with the overall experiment and I do believe I've found some great winners here.
If I can get site 01 (STSP) to $3000+ and then eventually sell it for $100,000 – that would be an incredible story and finish to this case study.
Quick Note:
As I explained in my guide about how to pick affiliate niches, starting a "case study" of 10 websites is not easy and you should not try this at home.
I can only do this because I have the experience, the time, the budget, and the hired guns to make this "experiment" viable (& yet I still find it difficult to manage).
If you're interested in starting your own affiliate website, then start with one and work on that – do not start multiple websites.
If you want to follow along with me and create your own "profitable niche website", I am following the strategies found inside the Wealthy Affiliate training course and my Affiliate SEO Mastery course.
If you'd like to read the previous updates, you can start from the very beginning here: