Like most of us citizens of the internet, you probably already have a long list of things you want to get this upcoming Black Friday.
I'm in no position to tell you not to buy a bigger TV or some dumb gaming console. If you want it, you should get it. But…
What I do want you to do; is invest in yourself.
Today, I am going to tell you about the upcoming Wealthy Affiliate Black Friday 2019 offer, which if you have an interest in making money online (especially with affiliate marketing), you'd do well in knowing about.
For those that do not know what Wealthy Affiliate is, you can see my official review of it here, but in a nutshell;
In this quick post I have for you today, I want to tell you all about the literal once-a-year opportunity that will soon become available for you to invest in yourself by taking advantage of the Wealthy Affiliate yearly premium offer.
As an affiliate and a long-standing member of Wealthy Affiliate myself (class of 2012), I also have a special $97 bonus for you (that you can get for free) which I will tell you about below but before we get into that, let me explain to you…
What Wealthy Affiliate's Black Friday Deal Is All About!
While you can join (and stay) as a free member for as long as you'd like, to access the higher levels of training inside WA, you will need to become a premium member.
While you can most definitely learn a lot just by being on a free membership;
The real magic happens when you go premium, which will unlock benefits such as:
2 main training courses (with all the levels).
13 classrooms covering various digital marketing practices and ideas.
200+ hours of video content.
A weekly LIVE webinar (and access to ALL replays from the past months).
A free keyword tool.
A free content-writing tool.
Access to the 1,400,000 strong affiliate network inside WA.
Access to all the top ranking WA members and ambassadors.
Access to Kyle & Carson (the founders of WA).
Live support 24/7 via the LiveChat.
Free hosting for up to 25 websites.
Now, back to Black Friday;
There are two options for a premium;
Monthly ($49 p/month)
6-months ($234)
12-months ($359)
With the Black Friday deal, you'll get access to everything that is included in a Wealthy Affiliate premium membership, for the low cost of just $299.
Apart from that, you will also get my own $97 bonus (which I will tell you more about below) and also an additional 5 bonuses from Wealthy Affiliate which are:
#1: The Path to Affiliate Stardom in 2020 (An AMA with co-founder Kyle).
#2: Building an Incredible Internet Business in 2020 (The WhitePaper).
#3: Creating a Thriving Authority Website in 2020 (5 Weeks of Live Training).
#4: Early 2020 Beta Access to New Platforms (Yearly Members Only).
You can read more about this on Kyle's official announcement regarding Black Friday here >> 
What You Need To Know About Wealthy Affiliate's Black Friday Deal (FAQs)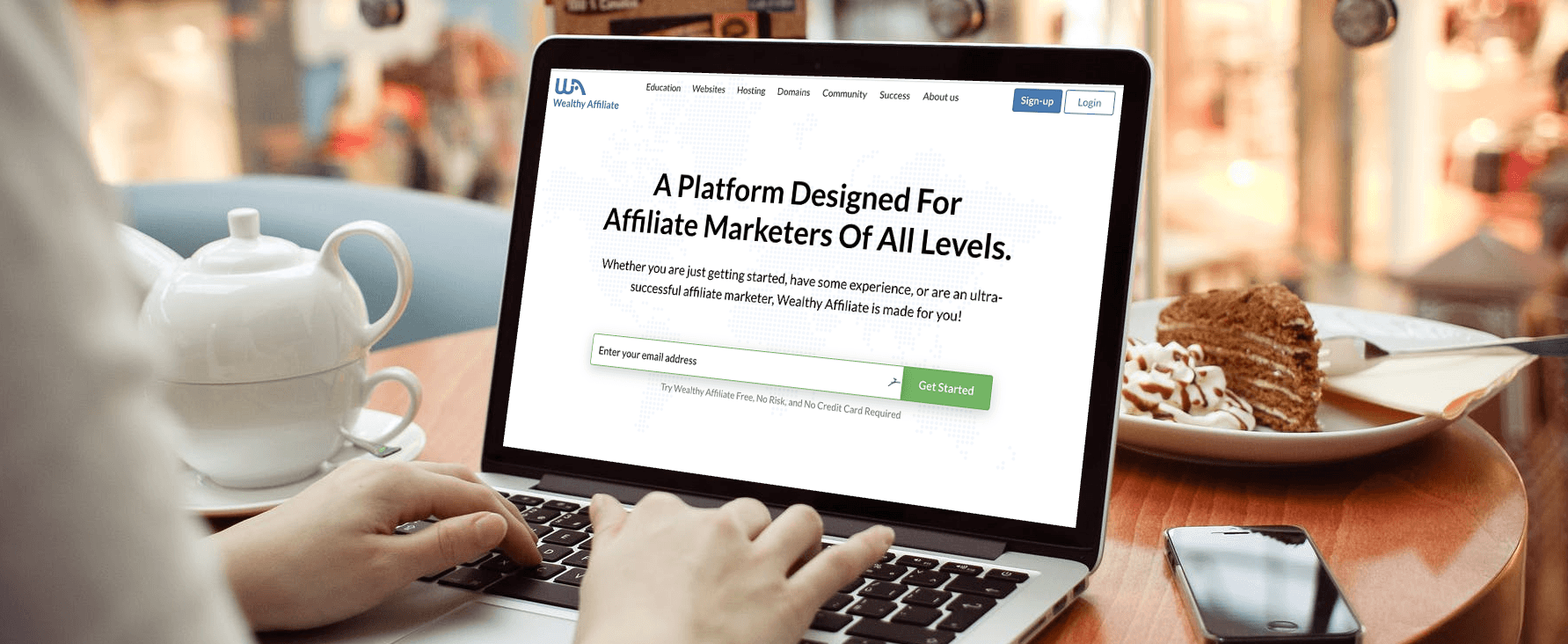 Q: Is This Offer Available To Everyone?
Yes, this offer is open to anyone and everyone.
Even if you're not a member of Wealthy Affiliate yet (in which case you can register here) this discount will be made available to you when the time comes.
Q: I'm Already A Premium Member of Wealthy Affiliate, Does This Apply To Me?
Yes, even if you are a premium member already, you can still take advantage of this offer and the "yearly" fee will take into account your month-on-month membership, which means what you have already paid will be deducted from the $299 yearly fee.
Q: How Will I Get My Bonuses?
Once the sale has finished and Black Friday is over, you will get your bonuses from Kyle via a private message.
I will also be sending you my own bonus via private message and all you'd have to do is provide me with your best email list so I can add you inside my SEO course, which you will get for free.
Q: Is There A Guarantee I Will Make Money?
I made my first affiliate commissions 6 years ago and it's all thanks to what I learned inside Wealthy Affiliate that I managed to go from the few cents to a full-time income online.
While I can fully guarantee that Wealthy Affiliate is the best training course if you want to learn affiliate marketing, I can not guarantee that you will do the necessary steps to make this a successful venture.
All the lessons are in a video format (super easy to understand) and you also get a step-by-step action plan of what you need to do to be able to make this a successful venture.
If you stick with the course, and you do all the tasks, I'd be surprised if you did not make any money.
Many have found success online thanks to all the training, features and tools WA has to offer, but you do not have to take my word for it…
Here Are Some Success-Stories From Wealthy Affiliate's Students
If you're dubious about my claims and whether Wealthy Affiliate really is the best place for you to learn affiliate marketing, I'd like to show you some results from students who have followed WA's training and have since created a life-changing business, thanks to what they learned at Wealthy Affiliate.
You will find more of these "success stories" on my Wealthy Affiliate review and also on Wealthy Affiliate itself (just look for the "Success" posts on the homepage).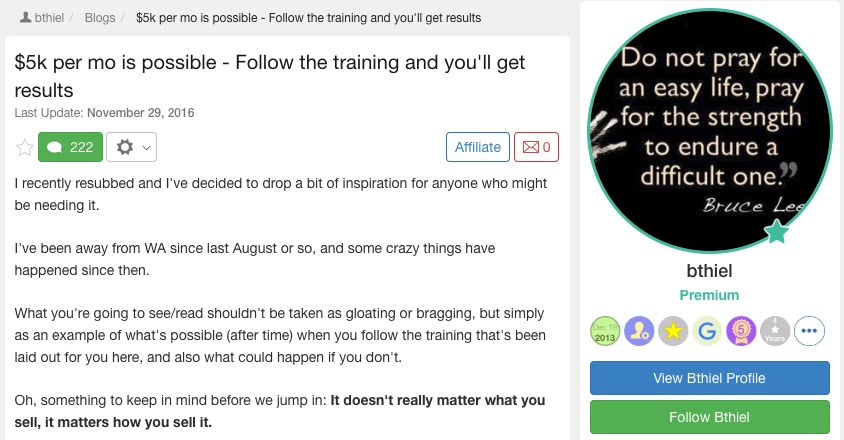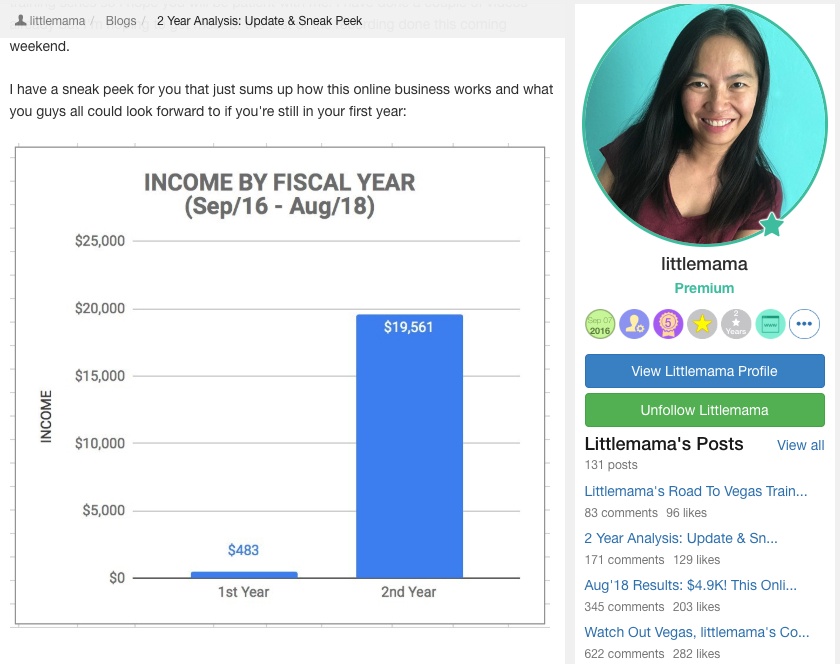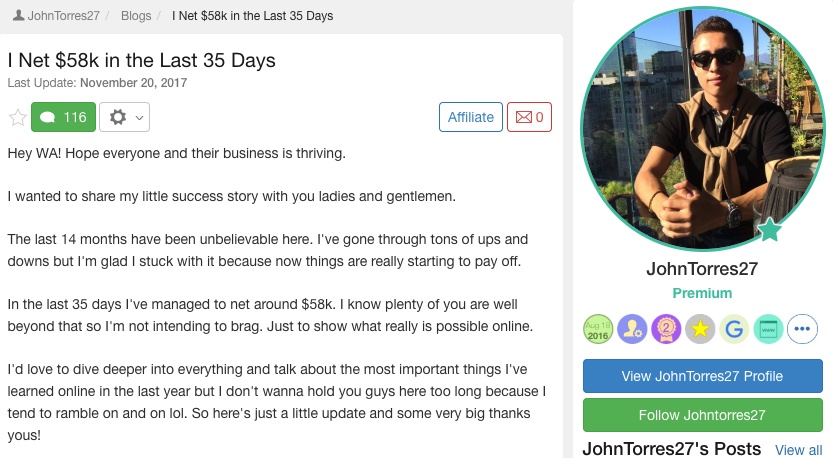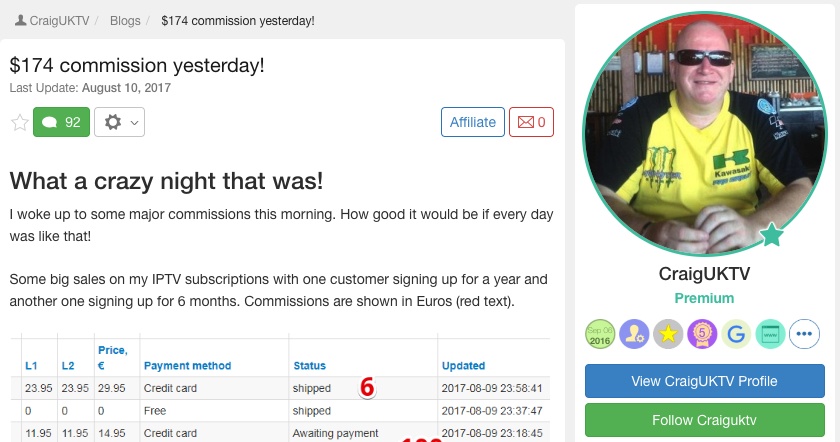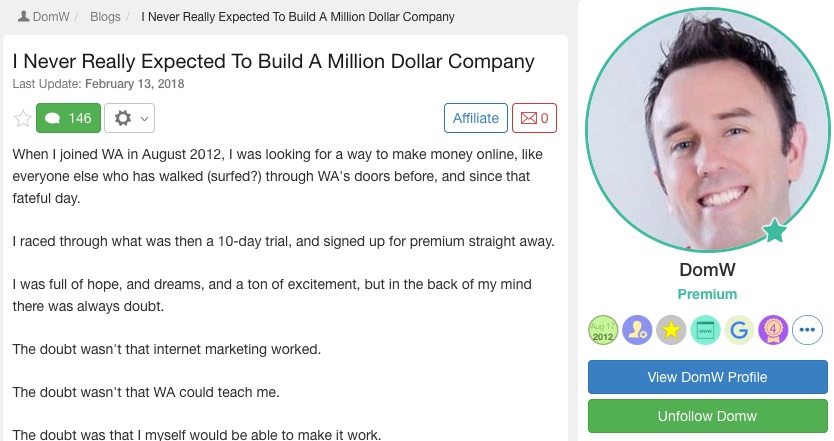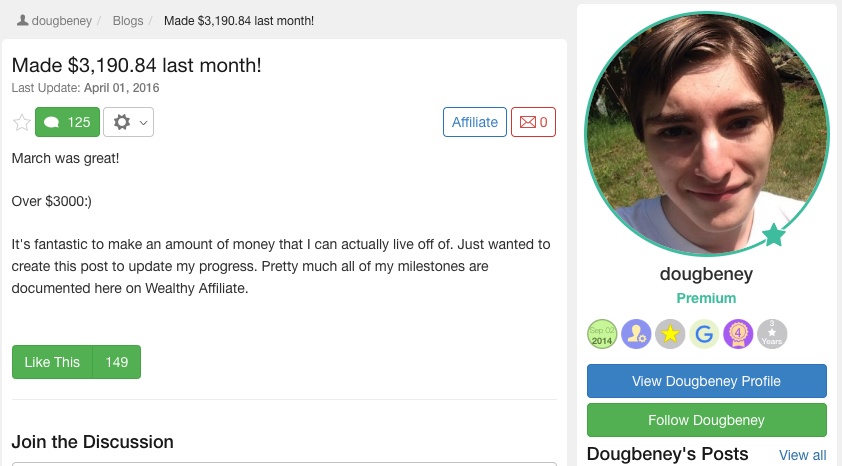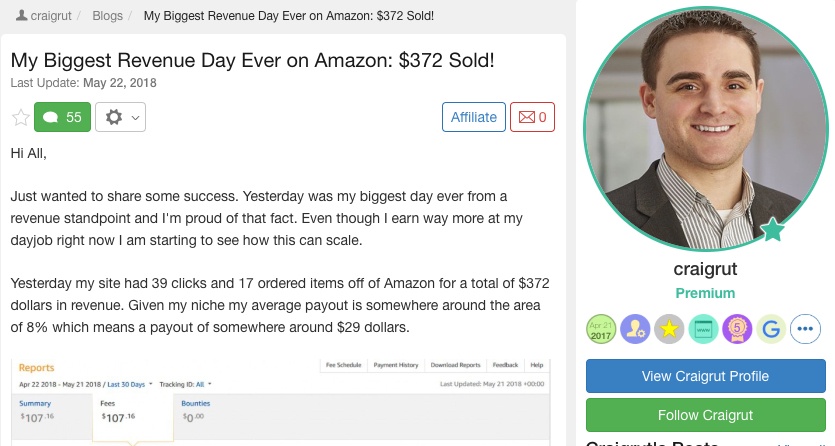 Would you like to achieve the same type of success in 2020 and beyond?
There's no reason why you can't achieve the same results by following the same training courses that have created so much wealth for so many people.
Luckily for you, you are reading this at the perfect time so with that said, let me know show you…
How To Take Advantage of Wealthy Affiliate's Black Friday Offer (& Get My $97 Bonus For Free)
One reason why I've made Wealthy Affiliate my top-recommended choice when it comes to learning how to do affiliate marketing properly is the fact that you can try it for free.
At this time of writing this, you still have a few days to try out the platform without any obligations (you don't even need to have a credit card on file) and see if it's for you.
If it is, and you are convinced that Wealthy Affiliate really is the "real deal", once the Black Friday offer presents itself, take full advantage of it by becoming a yearly premium member.
When you do – I will personally send you my very own SEO course (valued at $97) for free.
Black Friday Deal: Get My $97 Affiliate SEO Mastery Training Course For
Free

When You Become A Premium Member Inside Wealthy Affiliate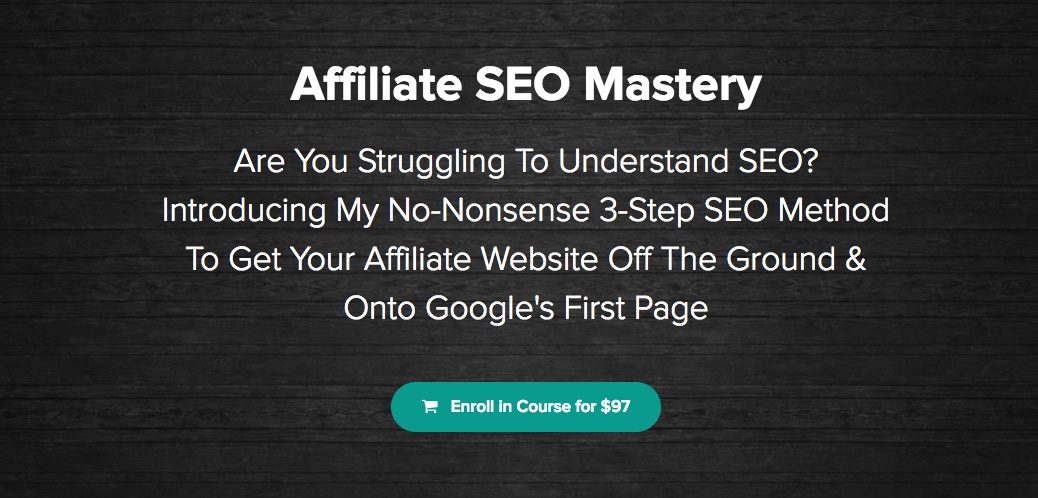 The Affiliate SEO Mastery is my very own SEO course which to date, has helped over 200 people learn how to get their website off the ground, and onto Google's first page.
You can read my very-biased review of this course here if you'd like to know more, but here's a quick snapshot of what you'll get from this course: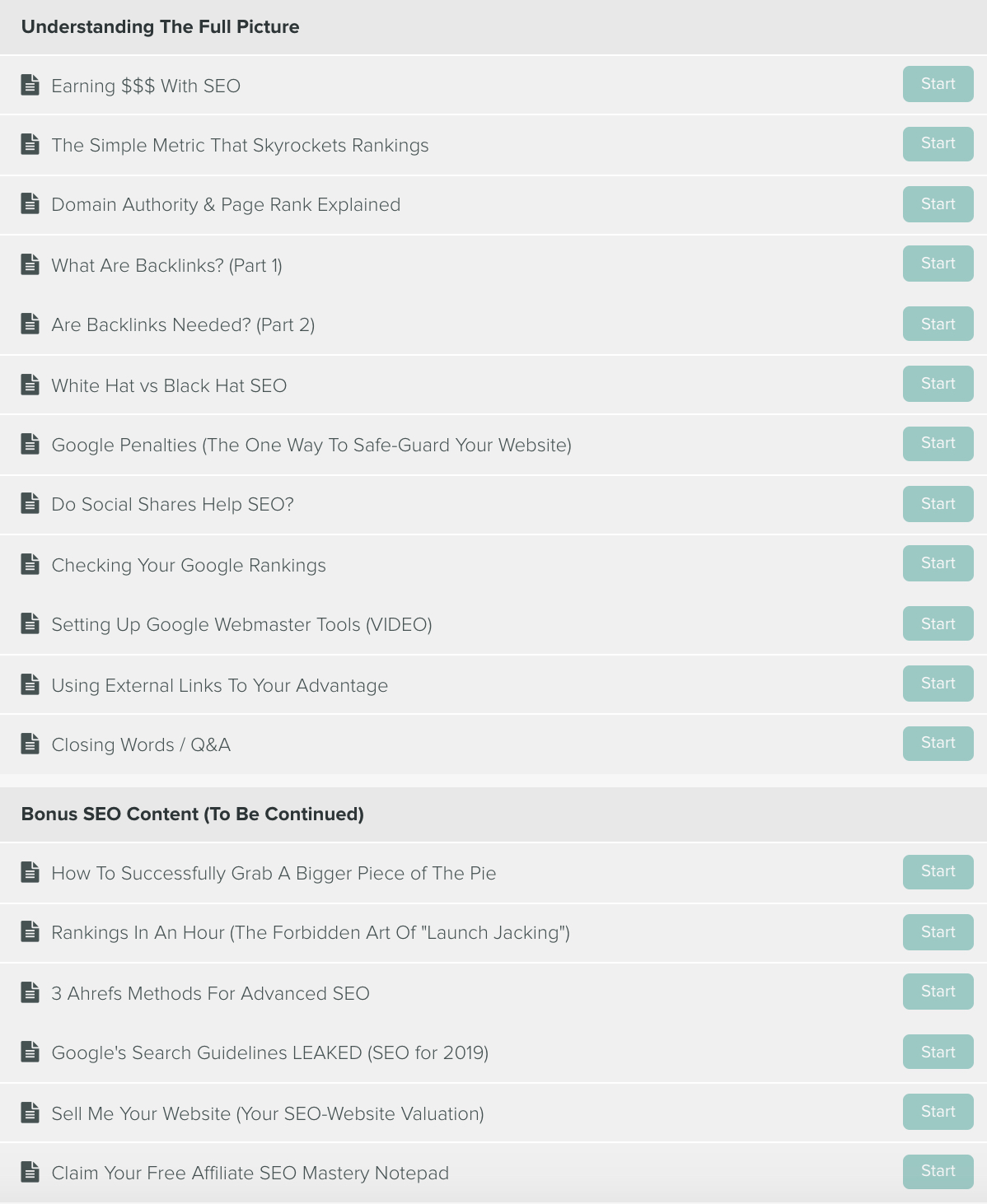 Combined with all you'll learn inside Wealthy Affiliate, I am 100% sure you will have absolutely everything you need to make 2020 a successful year with regards to making money online.
Here's what some of my BEST students inside Affiliate SEO Mastery are saying about this course: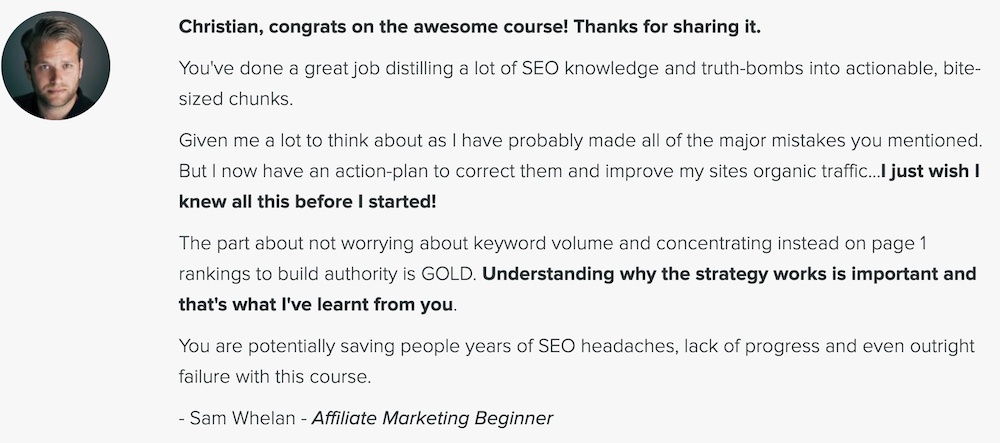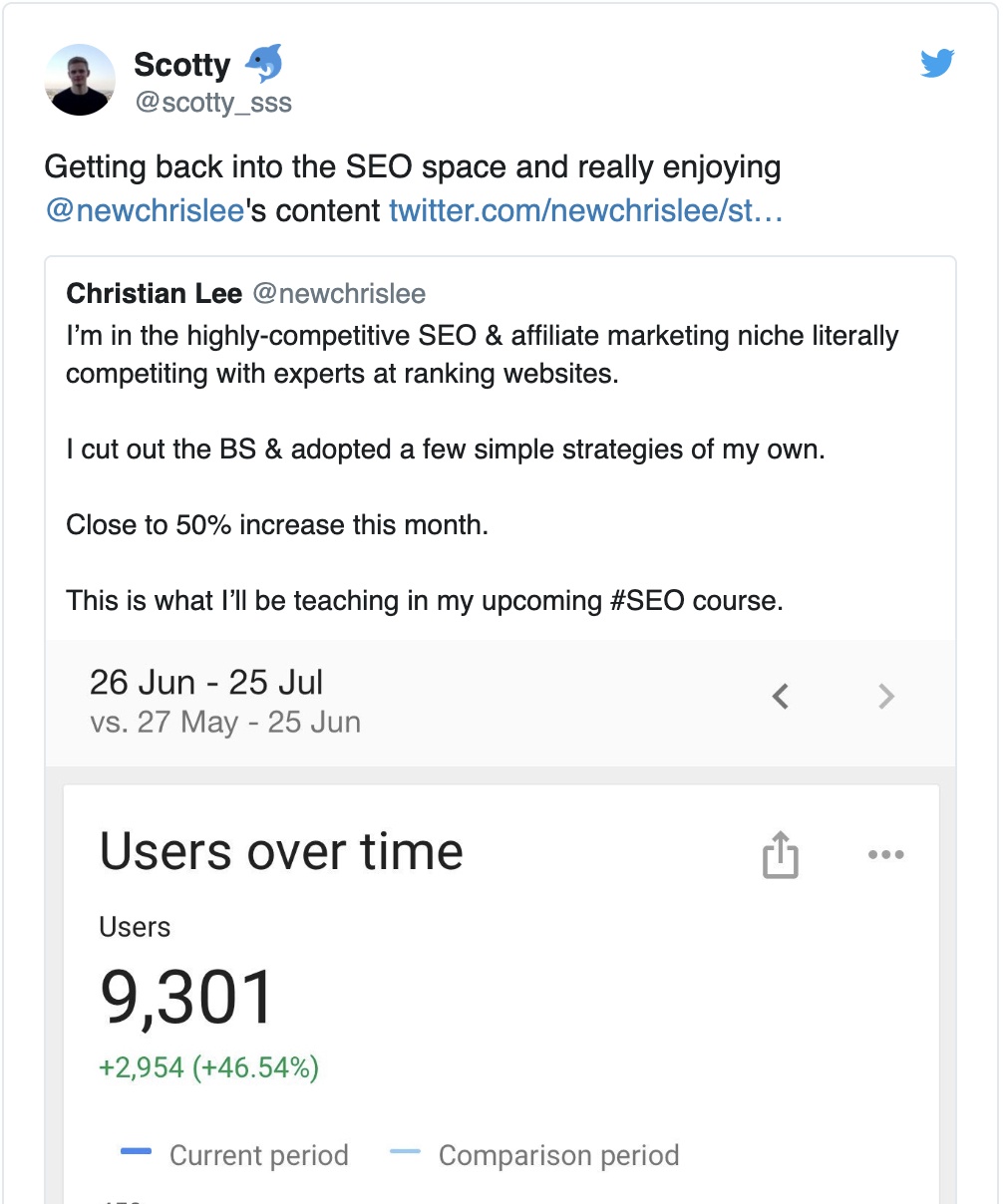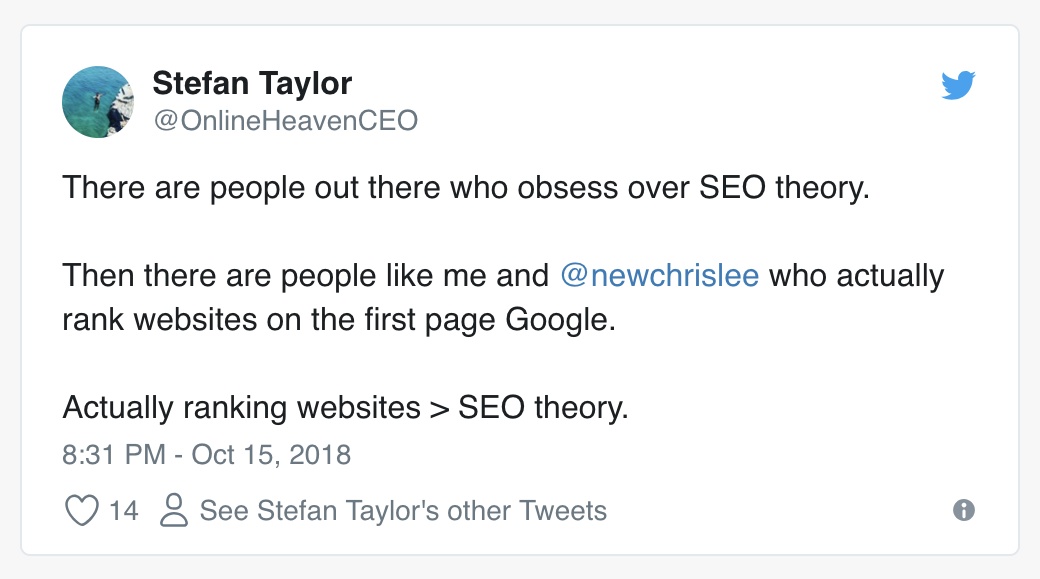 If you'd like to get access to the Affiliate SEO Mastery course, I'll be more than happy to add you as a student when you become a premium member inside Wealthy Affiliate – this upcoming Black Friday.
CLICK HERE to join Wealthy Affiliate, get the Black Friday deal and receive my $97 SEO course – FOR FREE!