If you can get your hands on an "affiliate marketing guide" from 10 years ago, it will tell you to focus on publishing product reviews.
If you go look at any other guide from today, it will say the same thing.
For decades now, affiliate marketing mentors and gurus have been telling us to focus on product reviews.
Why?
Why is there such a fuss on product reviews?
Do they still work, or has the whole 'review blog" industry got overly crowded and is now too competitive?
Well – I'll be the first to admit that I still use product reviews as a way to make money (& I do well) which is why today, I want to share with you my experiences on how to make money as a product review blogger.
Down below, I'll even share with you a 7-step action plan (with proof) to show you exactly how to get started and how to make money.
If that's what you're here for, let's get started…
Does Publishing Reviews Still Make Money?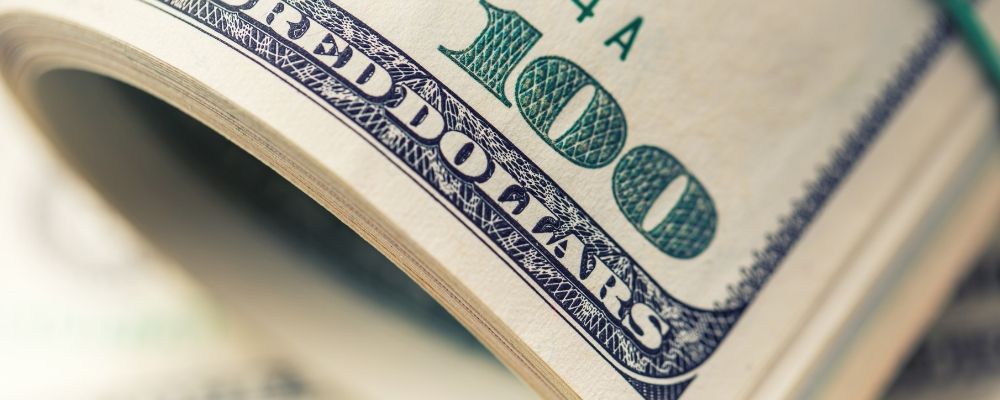 Yes – for as long as people keep buying things online, product reviews will continue to be a cash-cow for affiliate marketers who know the one (ver-obvious) secret about the industry, which is;
People looking for reviews are people who are ready to buy!
One of my previous niche sites which I've sold recently was a "portable air conditioner review" website. Now tell me;
Who is going to spend time researching and reading reviews about portable air conditioners?
People who want to buy air conditioners of course!
This + the fact that there are thousands of products you can write reviews for (that are relatively easy to rank) makes the case for the popularity and longevity of "product review affiliate marketers".
How To Start A Review Blog That Makes Money
Up next, I want to share with you how to start a review blog that makes money. It may get a bit technical, but don't worry as down below I have a free video training course that will explain everything that is on its page so stick around for that.
(If you don't want to wait, you can go ahead and sign up for the course here).
Step 01: Find Your Niche
First things first – find your niche.
I have a guide about how to pick profitable niches here so take a look at that first.
It goes super in-depth about what makes a niche profitable and WHY.
I highly recommend you make sure you understand everything I talk about in that guide before you proceed to step number two.
Step 02: Make A List of Keywords (Review Ideas)
Next is to make a list of the products you want to review.
For keyword research, more specifically for review keywords, I use Ahrefs (which is a premium tool, but you can get 7 days for $7 here if you'd like).
In my linked niche-picking guide above, I share with you the metrics I look for with regards to traffic volume and competition pages, but one thing you should keep in mind when doing reviews is these type of keywords:
Product X review
Product X vs. Product Y
10 Best [Products] (a list of multiple products in the same category)
Step 03: Buy A Domain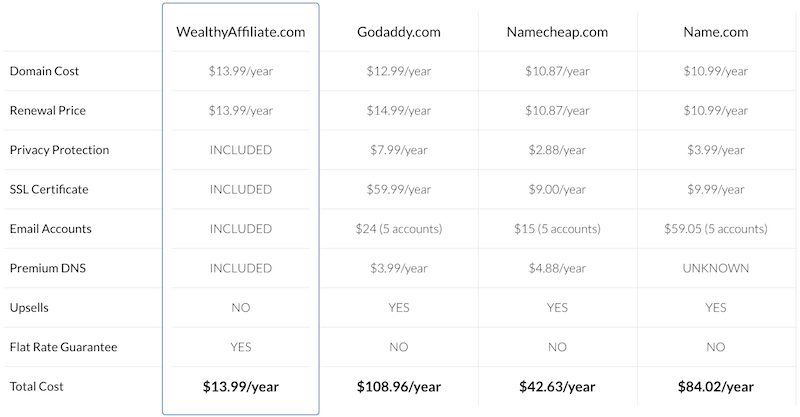 With affiliate marketing, you are going to need your own website, which of course requires you to have your own domain.
Buying a domain costs $13.99 a year and you should look no further than SiteDomains (powered by Wealthy Affiliate).
It gives you:
Full access to your @domain.com emails.
Free WhoIs privacy (usually an additional $10 per year)
No expensive upsells (or downsells)
One-click WordPress installations with every domain.
You can check out SiteDomians here >>>
Step 04: Create Your Website
You then need to create your website, and you should be on WordPress.
WordPress gives you so much flexibility and power over your content, and it's unmatched by any other CMS out there so trust me;
Just get on WordPress.
You can get a free WordPress website from SiteRubix (also powered by Wealthy Affiliate).
Step 05: Start Writing Reviews
Once you have your niche, your domain and your website set up, it's time to get to work.
Start publishing your reviews.
It's ok if you're not the best writer, just write a review about the products found in step 02 (I have a review template for you here) and release them to the world.
Aim for 1000 words minimum (ideally 1500) and try to get at least 30 reviews up.
A review should take you around 2 hours to do, but with enough practice, you can do a review in about an hour tops.
You can see this video from the fantastic guys at IncomeSchool.com on how to write a (great) blog post:
Step 06: Create Supporting Content
Once you have your 30 reviews up (or if you want to take a break from doing reviews for a few days), you can also publish supporting content that will then link to reviews.
For example, if you are doing "smart kitchen appliances" reviews, create a how-to post that talks about "how to keep your kitchen clean" and then link it to your review of that product that cleans the kitchen for you.
(Just making an example here).
This will help make your site look more natural and it will also help your reviews rank in Google since they are being "supported" by quality informative blog content.
Step 07: Wait (& Profit)
The final step is to wait.
Wait till your reviews rank in Google,
Wait till you start getting traffic and
Wait till you start making sales.
It won't happen overnight, but it will happen and sooner than you think, you will be making money as a product review blogger.
I estimate it would take anywhere from 6-12 months before you start making a full-time income with this, but I have seen it happen sooner (and even later).
✋ ➡️ Want To See The Above Action-Plan In Practice?
4 Ways You Can Make Money As A Product Review Blogger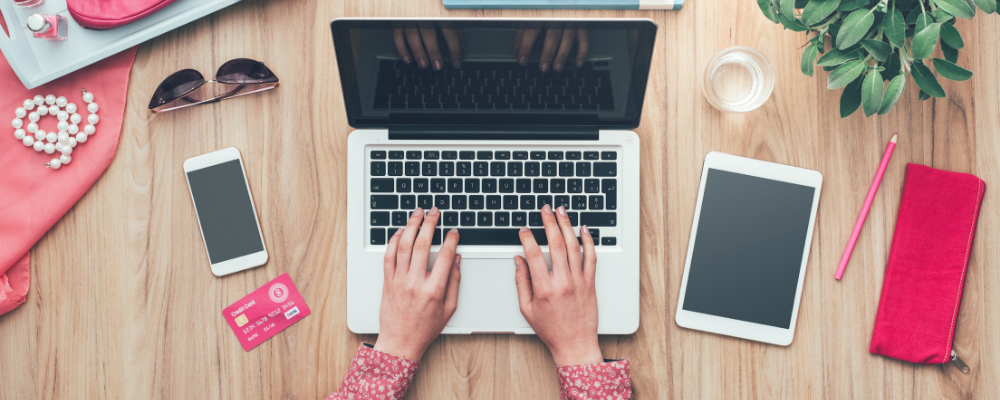 While the main idea behind publishing product reviews is to make money with affiliate marketing, there are a few more ways you can leverage your product-review capabilities to make money, and I'll explain them all to you below (starting with the default obvious).
Affiliate Commissions
Obviously, the product reviews you write, publish and rank will be getting visitors.
Once you have visitors to your website, you then need to send this traffic to the products' landing page and you need to use your affiliate links (this is very important so check out my linked guide on that).
Not everyone will buy from you, but as we said above, product reviews are read by people who want to buy and thus; you're bound to get some affiliate commissions for this.
Here's one example from one of my brand new affiliate website that shows the traffic from my website to this vendor, my sales, and my conversion rate:

That's a 4.5% conversion rate, which is great (although I know it can be better).
This means that that out of every 100 people I send, 4 people will buy what I'm promoting.
This would be helpful to you as an affiliate as it gives you an idea of what is working, what is not and how you can improve your results.
Banner Ads
Now this is not the norm, but you may come into the issue where you are writing product reviews, you are getting people to your website but you are not making any money.
One thing you can do here if you have the traffic is to monetize your website with banner ads (Adsense is the most common but Ezoic and MediaVine do pay better).
This should not be your go-to method because affiliate marketing will earn you much more money than Adsense, but if affiliate marketing is not working for, banner ads will be the next best thing to do.
Sponsored Posts
If you're going to become a product review blogger (with the hopes of making money) one thing you can look forward to – when your site has grown in traffic – is people emailing you asking you to review their product.
If it's a physical product niche, you may even get sent free items so you can write a review about it and promote to your audience.
Once you start getting these emails, you can pat yourself on the back because you must be doing something write.
For sponsored posts (as they call them), you can make money by charging a company to review and promote their product.
How much you should charge is up to you, the type of product in question and how much traffic you have.
You can find a good-enough sponsored post fee calculator here to get some rough ideas.
Instagram/Social Media Influencer
Last but not least, you also have the rise of social media influencers who are making buckets of cash with sponsored posts and sponsored stories.
If you can build a personal brand around your website and products in your industry, you can start making money with sponsored "review" posts on Instagram.
I can't give you much more information about that because I've never done Instagram influencer marketing before, but this guide shows you how to make money as a product review blogger on Instagram.
4 FAQs About Making Money With Product Reviews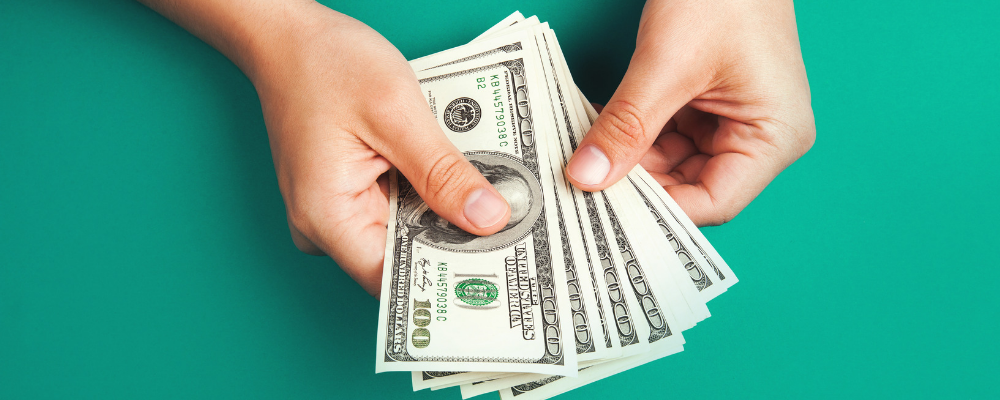 Q: Do You Have To Try Every Product You Review?
No, contrary to popular belief, you do not have to buy and try every product you review (although it does help).
There are people who review high-end cameras, luxury watches, and even private jet services.
You do not have to try every single product you review, you just need to do your research about it and be honest with your findings.
If there's a product you want to review, but did not try; mention it in your review but make it clear you have spent hours curating information from all over the internet to find out the truth about this particular product/service.
If you do that, people will appreciate the fact you spent time bringing together a detailed review and most of them would not even mind that you never reviewed it.
In the 7 years I have been doing affiliate marketing, nobody has ever told me off for not "trying the product myself" – never!
Q: How Much Money Can You Make As A Product Review Blogger?
There's a lot of money to be made with product reviews, and for as long as people keep spending money online, you will always be able to make money with this method.
Let's say you get a product that sells for $300 and you make a 15% commission on that – that's $45 per sale.
Can you sell one a day?
Can you sell ten a day?
This quickly adds up the more product reviews you publish and the more traffic you get.
This one student inside Wealthy Affiliate has earned over $14,000 in 3 months just from product reviews.
There's no reason why you can't do the same.
Q: Can You Publish "Bad Reviews"
Yes- negative reviews are fine and you will not get into trouble if you publish a negative review about a product.
As long as you are not intentionally lying in your review, you have nothing to worry about – (#freespeech)!
But should you be publishing bad reviews?
Well, if there is a product that is popular in your chosen niche and you do not like it, then, by all means, publish a review with your findings.
You can then direct readers of that review to something better which is where you will be making your commission (+ saving your customer money and a bad product experience).
Q: Can You Use Paid Ads To Drive Traffic To Your Review Pages?
I figured I'd answer this not because it's such a frequently asked question, but because you can get in deep trouble if you use paid ads to drive traffic to reviews.
Some affiliate programs may not have this restriction, but most of them prohibit you from bidding on their branded keywords (you can read the affiliate agreement to find out).
This may not be for beginners as leveraging paid traffic for an affiliate website is a bit of an advanced technique, but I thought I'd share this as you do not want to get yourself banned from an affiliate program that is making you money.
Free Video Course: How To Make Money With Product Reviews
WANT TO KNOW HOW I MAKE MONEY WITH
AFFILIATE MARKETING?
(YOU ALSO GET A 10-DAY COURSE FOR FREE WHEN YOU SIGN UP)
After signing up, you will be redirected to the course page where you need to sign up again - no credit card required, just an email will do.
As you can probably tell, I'm a bit biased towards product reviews and their ability to make money.
I've struggled for years before I ever started making a decent income with my affiliate marketing business and what finally helped me make money, is the realization that YES – product reviews do make money!
The ah-ha moment came from inside one of Wealthy Affiliate's main training course that shows beginners how to make money online (through the use of product reviews).
Inside Wealthy Affiliate, you will find over 200+ hours worth of video content and you can get started straight away bu signing up here.
This will give you limited access to the training but if you like what you see, there's also the go-premium offer which will give you unlimited and unrestricted access to everything inside Wealthy Affiliate – for just $19!
NB: Up to the 30th June 2020) you will also get my $97 SEO course for free, if you decide to go premium so be sure to act quickly.
Final Words
So there you have it;
My tell-all guide on how to make money as a product review blogger.
What do you think?
Do you think you have what it takes to make money online?
If you like the idea of being able to make a full-time income writing about topics and products you use and enjoy;
Go ahead and sign up for the free 10-day affiliate marketing course and I promise you it will be the best decision you make today (maybe even your entire life).
I'll leave you to it.
NB:
Want to see how I make money online?
Here's my latest guide
showing you everything I do to earn money with simple, easy-to-build websites.