I have been around the "make money online" circle for quite some time (since 2011). Back then; one of the strategies that were being taught back was building review sites that make money simply by reviewing products, tools, and services people would likely be searching for.a
To be honest, back then I totally dismissed the idea and didn't want to do it but in hindsight;
That was (probably) mistake #1 in my career as an affiliate marketer and needless to say, I have changed my mind since then and today I can tell you that I make most of my money through affiliate review sites.
Today I am going to be showing you how to create review websites and of course; how to make money with them.
Believe it or not; the same methods and strategies that were around in 2011 still work today!
Yes, the internet and the make money online landscape changes drastically and frequently, but surprisingly, this method has stayed pretty much a top earner (although there are now "better" ways to build affiliate review websites).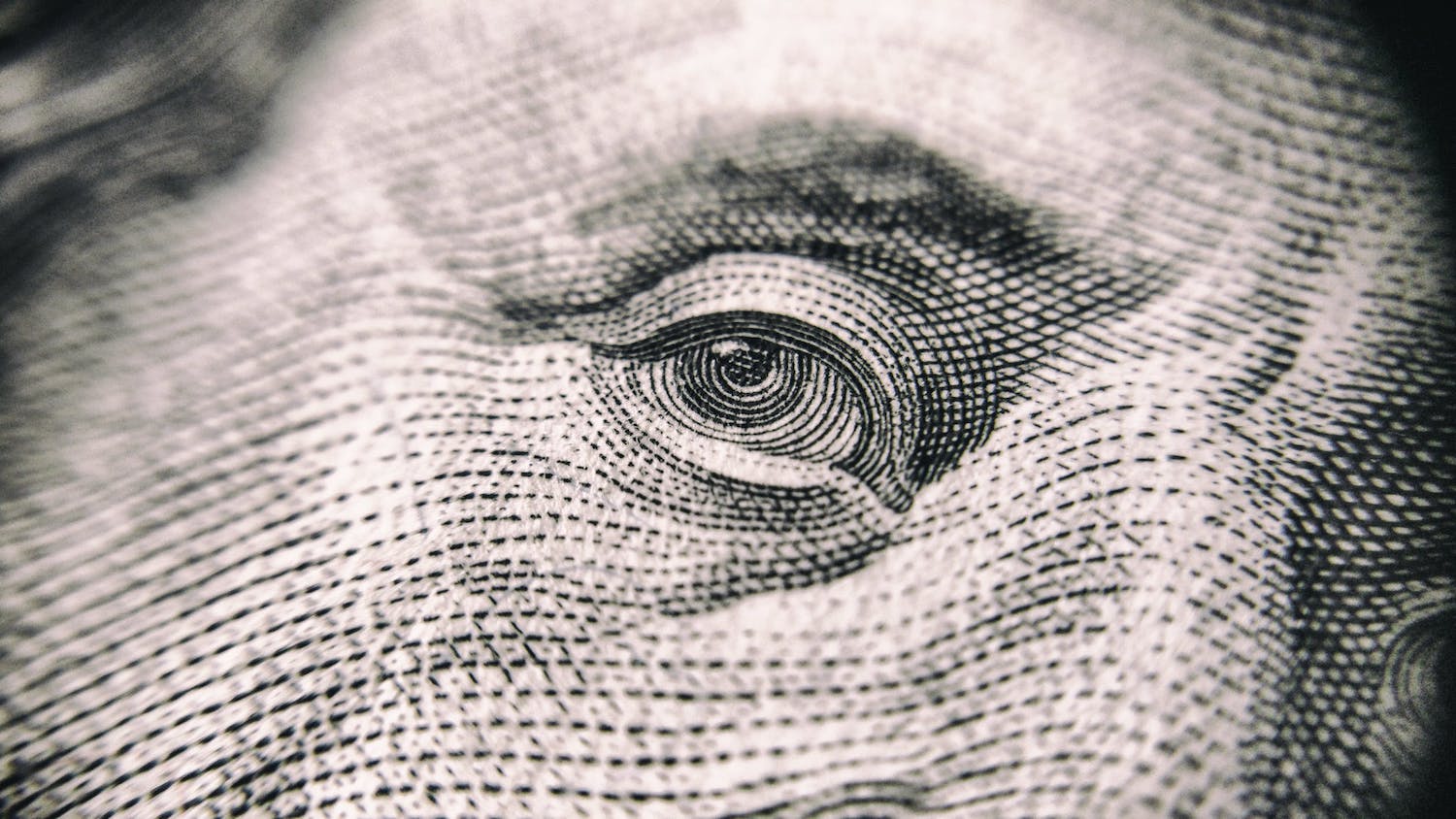 How & Why Review Websites Make Money?
The idea of a review websites plays on a critical part of human psychology in that we want to validate our purchase by seeing what others are saying about a specific product.


Now I have to admit, I have stopped reading or better yet, trusting random reviews on the internet and instead, if I see a product I like/want, I either buy it and make up my own mind or (if it's a popular product) I take a look at what people are saying on social media.
However, people do still look and read reviews online, especially for niche products that are not-so-common.
To give you an example, there are plenty of "make money online" review websites, and for the most part, I'd advise you to not trust these sites but for other niches, reviews sites still hold a lot of power and can incredibly influence a decision of a consumer looking to purchase something.
To give you an example of a review site I own that still works and that makes ME money, I will give you the example of my own little experimental niche site, and that's my "portable air conditioner" review site I often mention on this blog.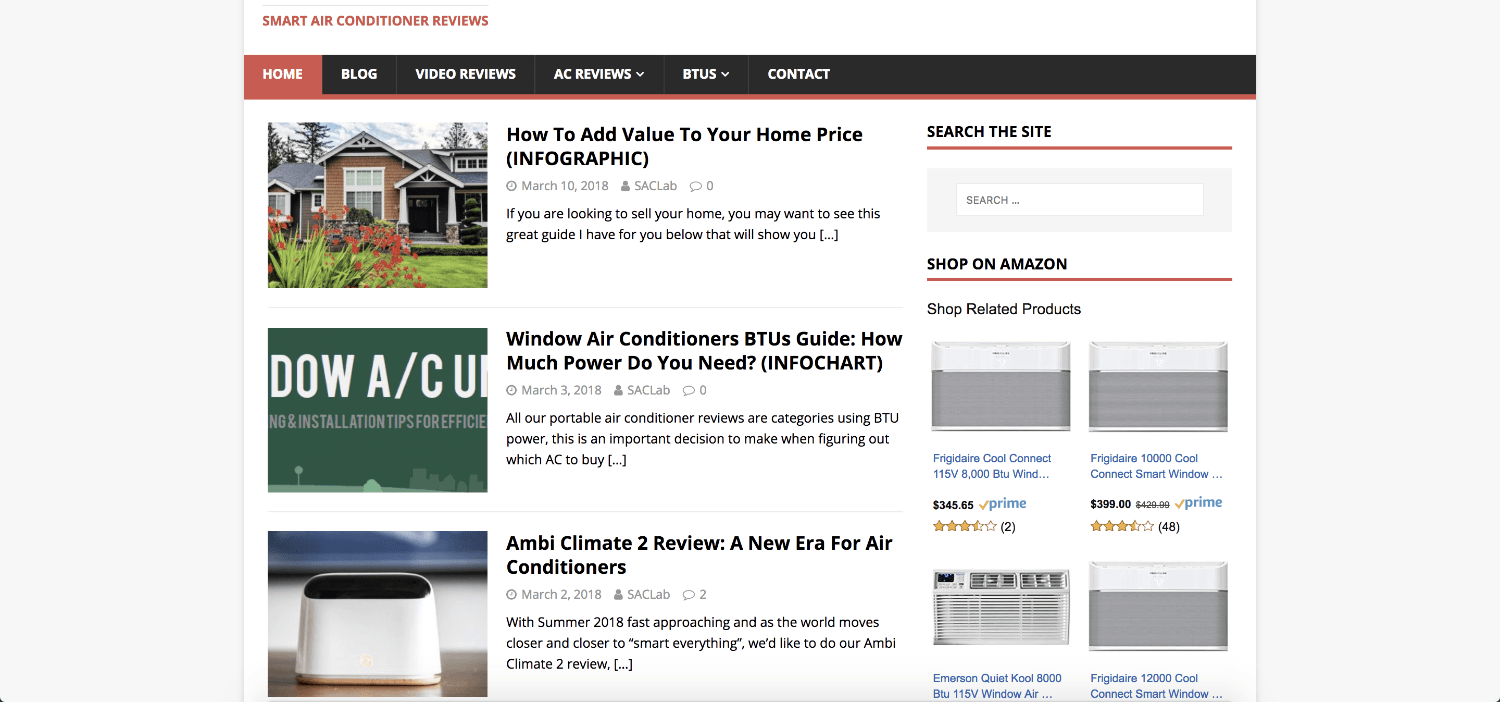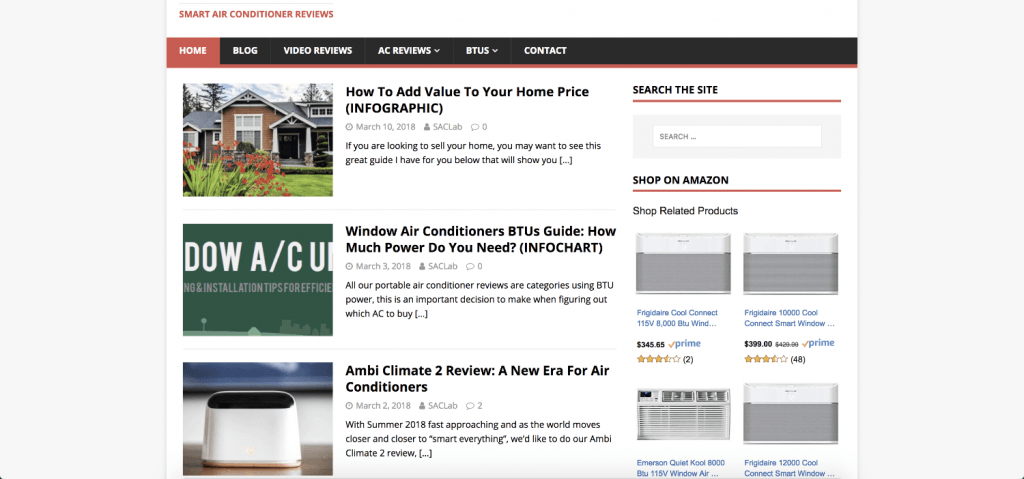 On there I review the top rated portable ACs and I monetize the website through Amazon selling these (typically) $300+ products with ease through the methods and strategies I will share with you in this guide.
How To Make Money With Review Websites
I have two excellent guides that speak briefly about this;
However, I have never quite addressed precisely how to make money with review websites.
If this is what you are looking for, here is what you are going to need to get started with this method:
A Niche Topic Or Idea
Browsing online, you may come across review websites that do reviews on almost anything that comes their way.
While this strategy may work for them, what I do for myself and what I also advise you to do is to pick a topic and just focus on that.
This will help give you much more credibility.
As I understand it, I'd trust a baby-pram review from a baby-pram only website rather than the same review on a "general" review site if you catch my drift here.
From teaching and helping out many students get their start inside the Wealthy Affiliate training course, I know that most of you would likely complicate this whole "picking a niche" thing.
This process does not have to be complicated at all.
All you need to do is to find a niche (which in reality is just a group of people looking for something) and review products from that niche.
The baby-pram niche is a perfect example of this, so would be my portable air conditioner review website.
Also, do not limit yourself and yes, do think outside the box when it comes to picking your niche.
An excellent method to try to get the ideas flowing would be to go on Amazon and see the main categories there.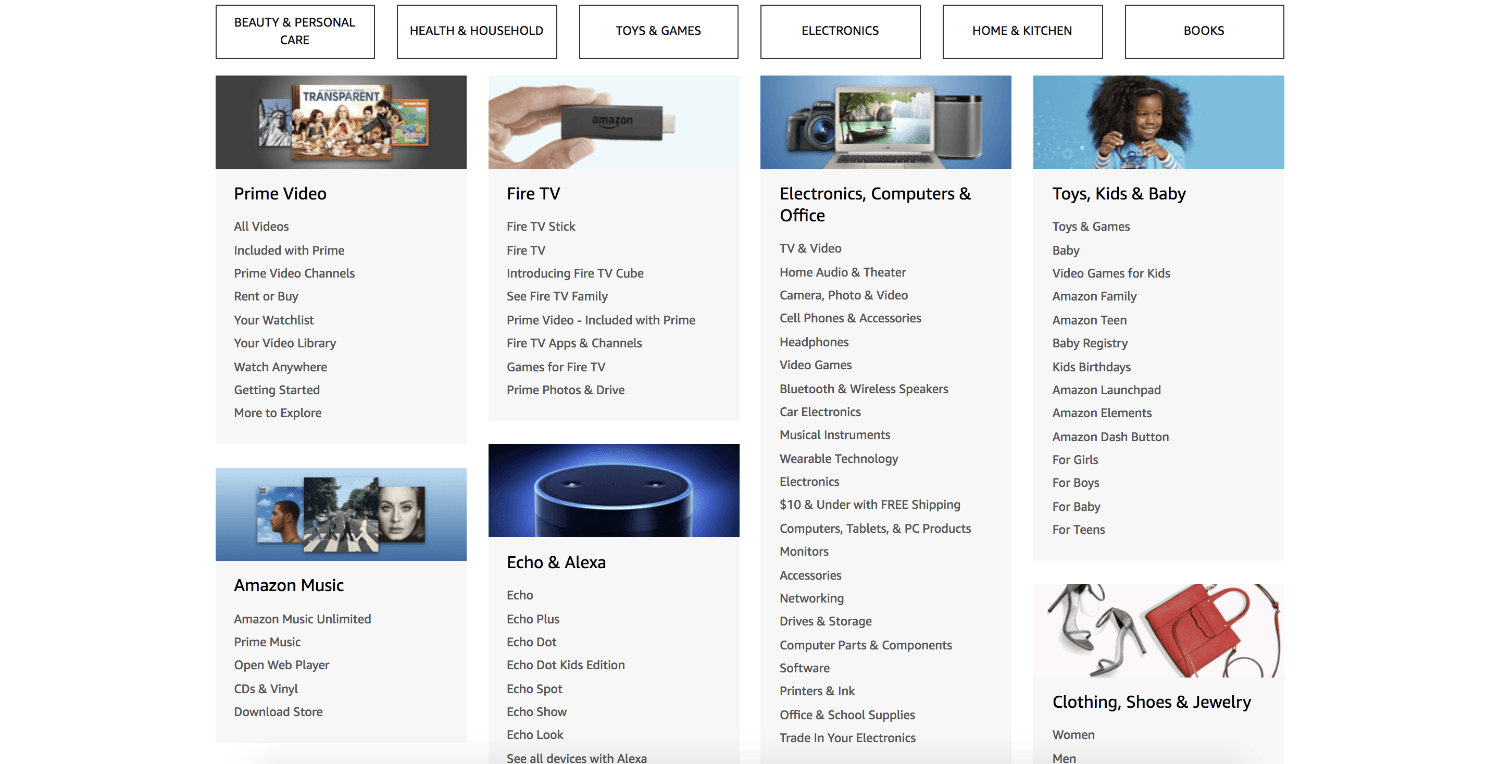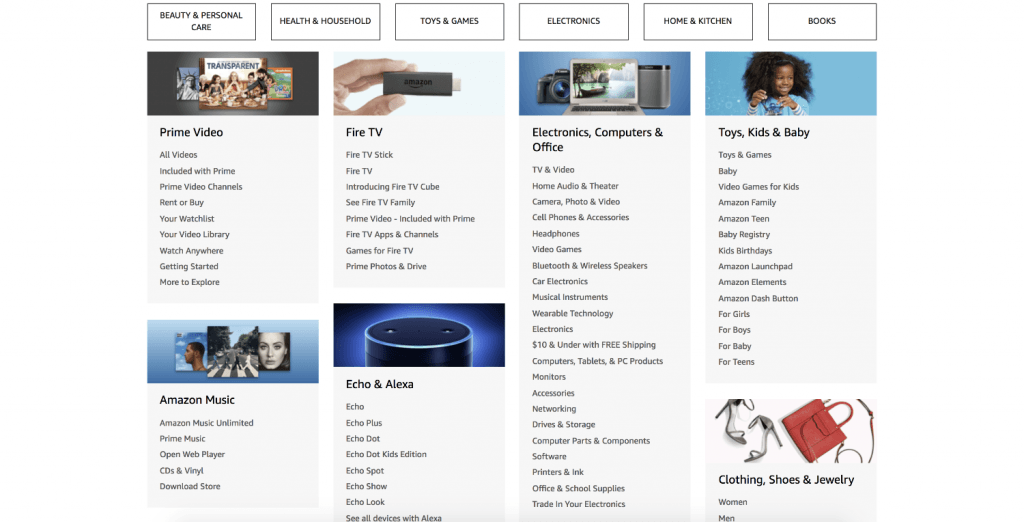 This will instantly tell you what categories people are buying (otherwise they won't be on Amazon – they are not going to put up a category no-one is interested in) and it will also give you a list of potential items you can review and sell.
Just for the sake of this guide, I went through Amazon and found these niches I would actually consider if I were looking to start a new review website:
Wine coolers
Above-the-ground pools
Inflatable kayaks
Vacuum robots
Home Gyms
Ideally though, while all of the above niches I just came up with would likely do well, you're much better off starting a review website in a topic that you are actually interested in.
For example; if you're into kayaking, the inflatable kayak niche would be where you know best the market, what the need of kayak-ers(?) are and also which one is really the best and which one is best for beginners.
There are millions of potential niches out there, yes I did say millions, and while every niche can make money (I genuinely believe that), the thing that determines a review website's success would be the person behind the scenes running the reviews.
Having said that, I'd also have to add that I have no interest or no expertise in portable air conditioners, but I do know what it's like living in a hot country without an installed AC in my house, so I was able to position my 'expertise" through there.
For the actual article writing, I also hired a writer of PeoplePerHour.
This may also be something you can do, but if you are just getting started, I'd say it's best to pick a niche that you know yourself and that you are comfortable writing about.
Just think of these three things when you are picking your niche:
>> What do I know?
>> What am I learning?
>> What do people come to you for advice on?
If anything comes up while answering these questions, that is your niche!
A List Of Products
One thing I would like to add is that you need to pick a niche with a list of products people buy – ideally a list of products people purchase online.
I don't think many people buy milk online, we're quite there yet, but;
People do purchase portable ACs online, especially from a website such as Amazon which we all know and trust.,
You also do not want to pick a product that is under $100.
As I will explain down below, you will be monetizing your review website through affiliate marketing, which means you will be getting a small commission for each sale.
Anything below $100 is really not worth your time. I've also made this mistake, and I can tell you, it really is not worth anyone's time.
Books would be a perfect example of this. Do not review books. Please.
Plus – as I previously mentioned – there are millions of niches out there, so I'm sure you'd be able to find one that you enjoy and also that has products that are over the $100 mark.
Reviewing Physical Products vs. Tools/Software
Now, for the most part, I explained the process of picking physical products, but you can also make money with a review website that focuses on online tools and software.
This is where I actually make most of my money as I do plenty of product reviews that online marketers such as myself would use.
To me, this is the way to go as with software products, commissions tend to be quite high, and there are also a lot of tools out there that carry with them a recurring commission.
To find yourself products like this, I would advise you to check out sites such as Clickbank, JVZoo, Share A Sale amongst others to find your niche and a list of products to sell.
Here's a list of all the affiliate networks >> 
How To Create A Review Website
Once you have your niche chosen, you are going to need a website.
This is a must. We are talking about how to make money with review websites here so this is something you can't afford to skip.
Now, you may think that starting, building and maintaining a website is hard, and you'd be forgiven for that, but in case you did not know, starting a website is incredibly cheap and cost-efficient.
The prices to start and host a website caries as to which hosting provider you'd choose (either BlueHost, NameCheap or GoDaddy) but with any of them, you can easily have a fully functioning website that will only cost you about $100 a year to run!
Piece of cake.
This is your very own part of the "internet," and it will allow you to yes; build a profitable review website that has the potential to make that $100 back in a single day, hell even in a single hour even as well.
All in all, I'd say it's worth the price, but regardless of what you think; you are going to need a website!
How To Start Your Review Website
As I said, you are going to need a domain name and a hosting provider (hosting is what makes your site accessible on the worldwide net).
Now there are many 'website builders" out there, but you should look no further than WordPress as that is the best one, especially when it comes to affiliate review websites.
Now I won't go through the whole process of setting up your WordPress site, but you can use the linked resource for a detailed VIDEO guide on how to do that.
Don't worry, it's a quick and straightforward process, and by following this training course, you can have your WordPress site up and running in less than 10 minutes from now.
A Review Template
If you want to take it up a notch and make your site look a bit more of an authority, then it 'd be wise to develop a type of a review template that you will use for all products.
Here's one I often use, but also, I change it up a bit a few times depending on the product and the niche I am working in.
Introduction of product
Why you decided to review it
Bullet point list of product details (name, price, etc.)
What is it
What it does
Things you like
Things you do not like
Alternatives?
Your recommendation (yes or no)
Final thoughts.
Again, this can be changed and shifted so use what is best for your target niche and product in question.
You'll also find your own template the more reviews you do and the more you understand what your audience is looking for.
You do not need to get it right from the get-go, but you do need some sort of template to help you stay organized and also look a bit more structured and authoritative.
A Basic Understanding Of SEO
Before I talk about SEO, let's do a quick recap of where we should be up to this point.
You have decided to start a review website (well done on that).
You have picked your niche/topic
You have selected a few products that you can review
You have chosen a domain for your new website
You got a basic hosting package
You've set up your WordPress website (again this guide will show you how) and
You've created your review template which you will be perfecting over time.
What's next?
Well, the traffic of course.
You can have all the best stuff and all the bells and whistles you want, but without traffic, your site is utterly useless.
If you want to learn how to make money with review websites, you are also going to learn how to drive traffic to your website and how to make sales (which I will be talking about shortly).
The best method I have found, used and is also what everybody else that knows what they are doing says they use the SEO method.
This basically means writing the reviews in such a manner that they are SEO-ed (search engine optimized) for them to have the best chance at ranking for your target keywords.
Keywords, what the hell is that?
Keywords are what people will type to find the information that they need.
Let's take the wine cooler niche example mentioned above and use that as an example to better illustrate the following points.
Let's say you are reviewing this specific wine cooler seen below: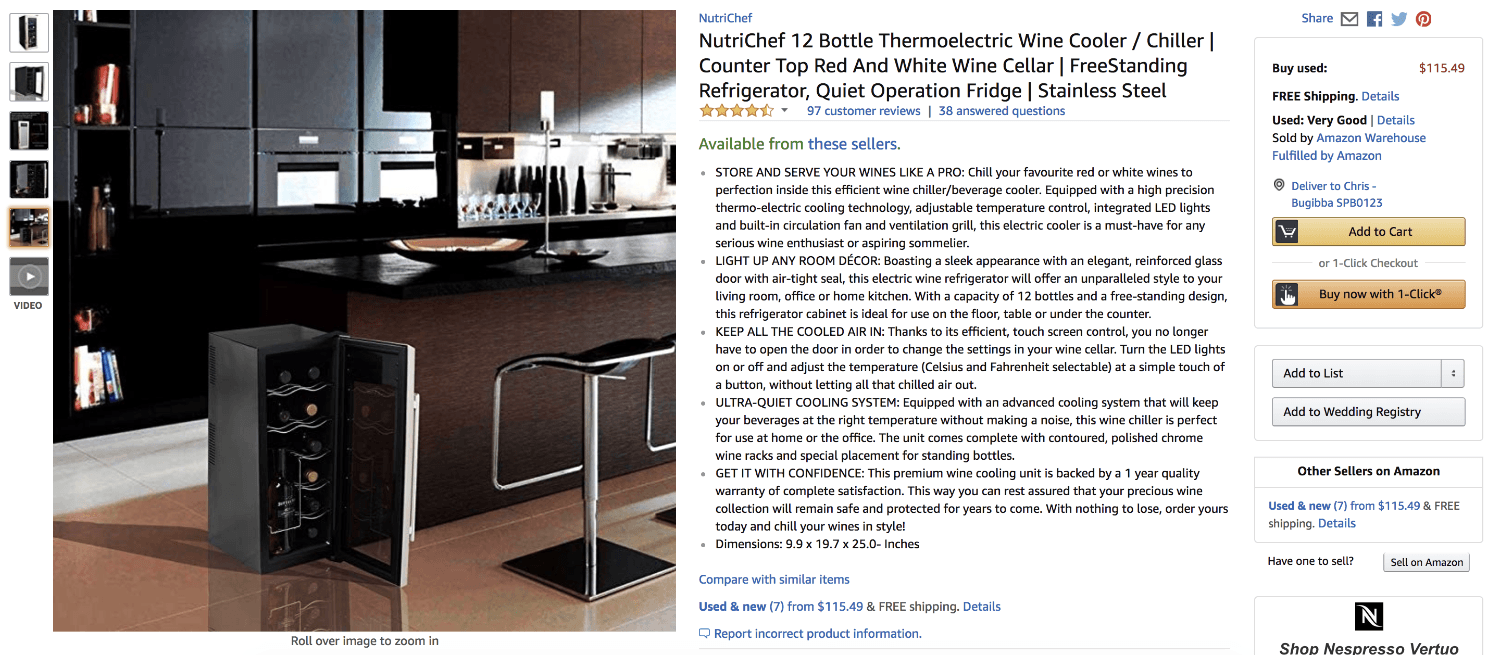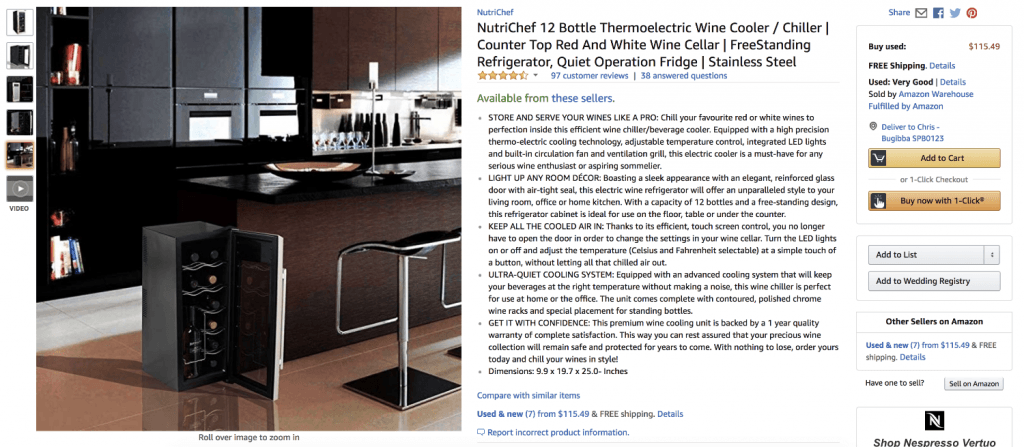 The way I would do it is to create a post title as such:
NutriChef Wine Cooler Review: What You Need To Know
In this post, I will go through all the information someone would need to know before they buy this specific wine cooler.
Now note the keyword in question us: NutriChef Wine Cooler Review – which is what most people would likely to be typing into Google to find out more information about it.
The second part "…What You Need To Know" is the angle I have decided to go for, this is not the keyword per say, but rather to signal what the review is about.
You can also see a perfect example of a review post for this specific product here to give you more ideas on what angles you can take with your review: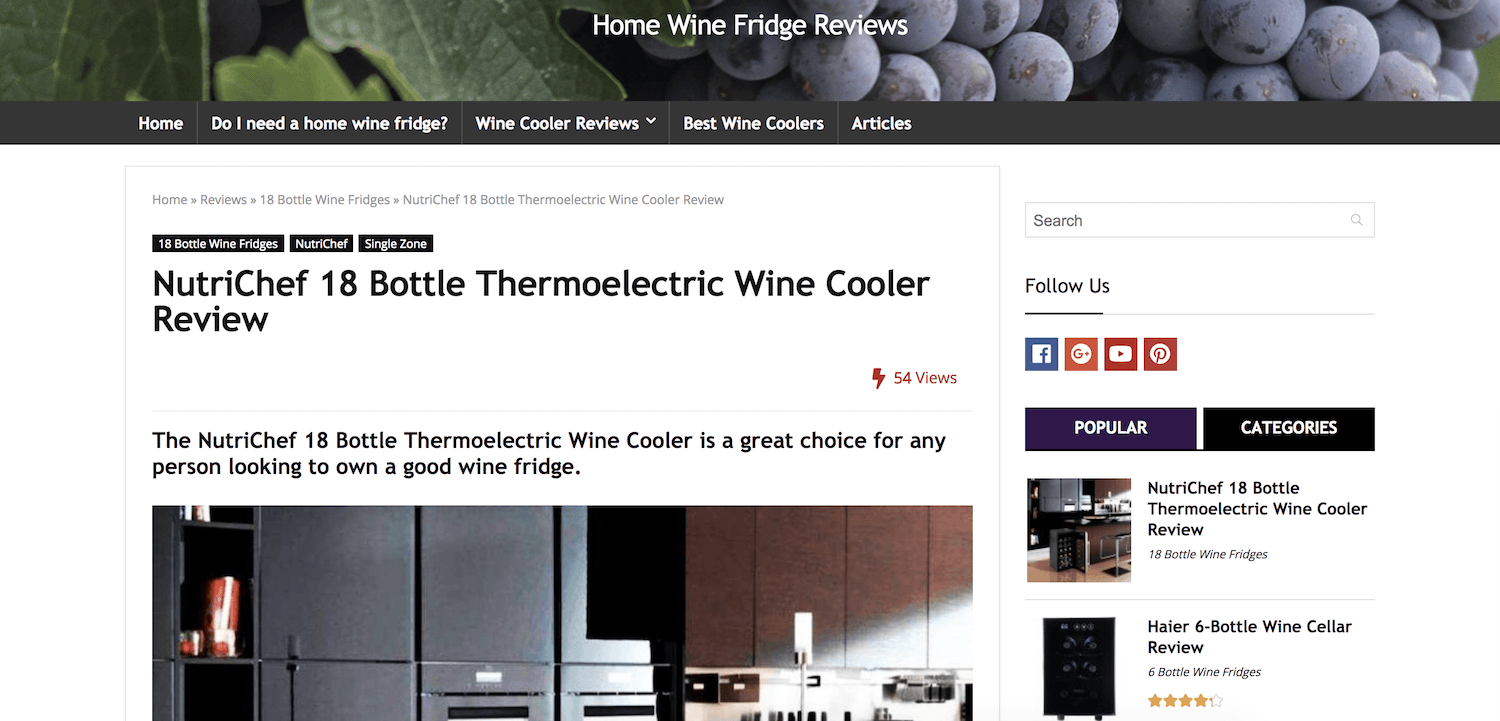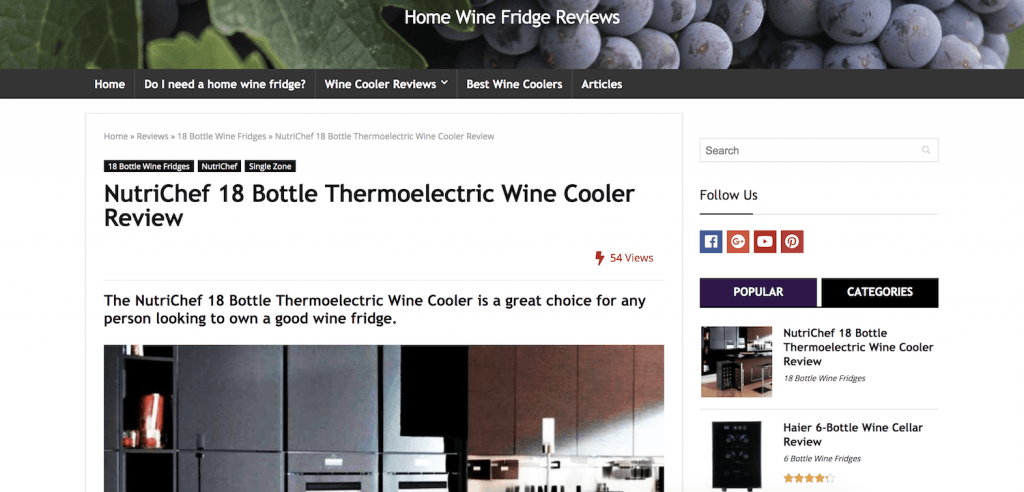 Now that you have identified your main target keyword, you need to make sure that the article is optimized for that keyword.
If this sounds too complicated, don't worry; it isn't, and I am going to show you how to do that right now:
Keyword in your title
Keyword in the first 100 words
Keyword in the content used sparingly 3-4 times per 1000 words
Keyword in the last 100 words
Keyword in the alt text of your images.
If you want a better walk-through explanation of this, I suggest you take a look at this excellent training inside Wealthy Affiliate, which you can access for free and see it all explained "in real time" as someone is writing out the article with the above points shown step-by-step.
Now, one article (i.e one review) is not going to do much. In fact, your first one would probably not be read or seen but anyone but you.
This is normal, and this is something where a lot of people can get frustrated and ultimately quit on their review website.
Below is an example of my Google Analytics showing the traffic to my portable AC review website:


As you can see, for the most part, I had 0 traffic coming in, maybe 1-5 a day if I am lucky but after a while, things started taking off, and now it hits around 200+ pageviews on a daily basis, but it only got there after months of writing content.
Why does this happen?
This is because as a new website, Google would likely not trust you and your content. Don't take it personally, it happens to everyone.
However, after months of consistently pushing out helpful content, which is what your reviews should be, you will start to gain Google's trust, and you will start getting the rankings you deserve and that you worked for.
It just takes time. I have a post covering how long it takes for Google to rank you and if you're worried about this, give that a quick read and see that you have nothing to worry about.
I can tell you much more about SEO and how to use it to get traffic, but honestly; it's better much explained to you in a video as I am sure you would like that better.
For that reason, I'd ask you to use my limited-time free invite to join Wealthy Affiliate on a free membership and go through the starter course.
That would explain everything you need to know on how to build a website, pick a niche, SEO-it to the high-heavens and yes, make money.
How To Do Review Websites Make Money
To monetize your website and your SEO traffic, you are going to need to join an affiliate program.
If you are selling physical products, then you need to join the Amazon Associates network.
I have a few guides on that which you may want to check out:
If you are selling tools and software, then you would need to join the affiliate program of the said product.
Most often it is hosted on either the big networks mentioned above (or here) or on their own dedicated "self-hosted" affiliate program.
Whatever it is, you do need to join, and once you're in, you will be given your own unique affiliate link.
This link is for you, and it will identify you as the person who referred the sale, and you will get credit for it.
These things are automated so do not worry about somebody stealing your affiliates links or you not getting credit for the sales – just as long as you always use your affiliate link, you are good to go.
I say that because many often FORGET to include their affiliate link, it's a mistake we've all did and realized (sometimes a bit too late too).
Again, I will refer you to the Wealthy Affiliate training course to find out more about monetizing your review website.
The Work Required To Run A Review Website
Now that we covered how to make money with review website (+ also some of the resources to help you understand it better) let's talk about the work involved.
How Often Do You Need To Write Reviews?
This comes down to how much free time you have on your hands.
If you can do one a day, then that is great, if you can do one a week, then that is ok too and way better than 0 a week.
Whatever it is, just be consistent with it. Not being consistent will signal to Google you are not serious about this; thus they will never reward you with the authority needed to get the traffic you're after.
I also would like to warn you that right now, you're probably excited to get going, which means that once you do start writing, you are going to have the energy and will to write five posts a day (for the first week or so).
This sudden rush will fade away soon; it always does, trust me on this.
Instead of publishing all at once, schedule them for a later date and always build a buffer of content that will drop out as time goes by and your motivation wears off.
Don't worry, pretty soon you will get your first sale, and your motivation will come rushing back again, this time for good.
Now; review websites such as these can either be left alone once they have started running or you can even keep publishing.
In the "make money online" niche I operate in, there are 10s of new products coming out daily, this gives me more than enough to write content for ten years and never repeat myself.
However, for my portable AC website, believe it or not, I only published 19 reviews, and I stopped working on it.
The traffic is still rolling in and so is the money. I am sure that if I publish more, I will earn more, but I'm focused on other projects now so probably I will let it run its course.
To answer how much work it will take you to build, I 'd say a lot of effort in the beginning, but with time and with traffic coming in, you can slowly start taking your foot off the gas pedal and let the site work for you.
Or, you can double down on the content, hire a bunch of writers and go at it harder than ever before.
It's your business after all so do with it as you please.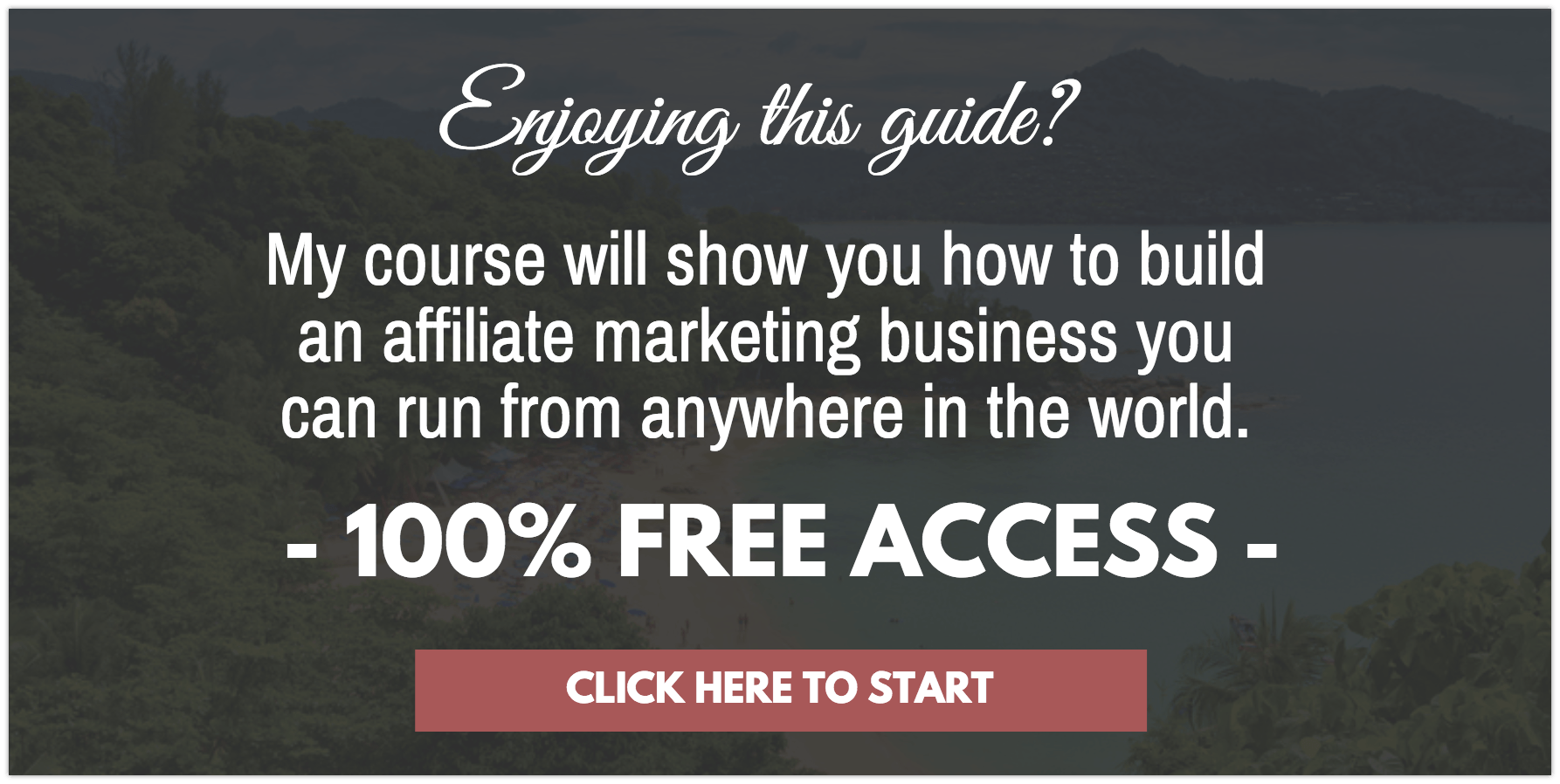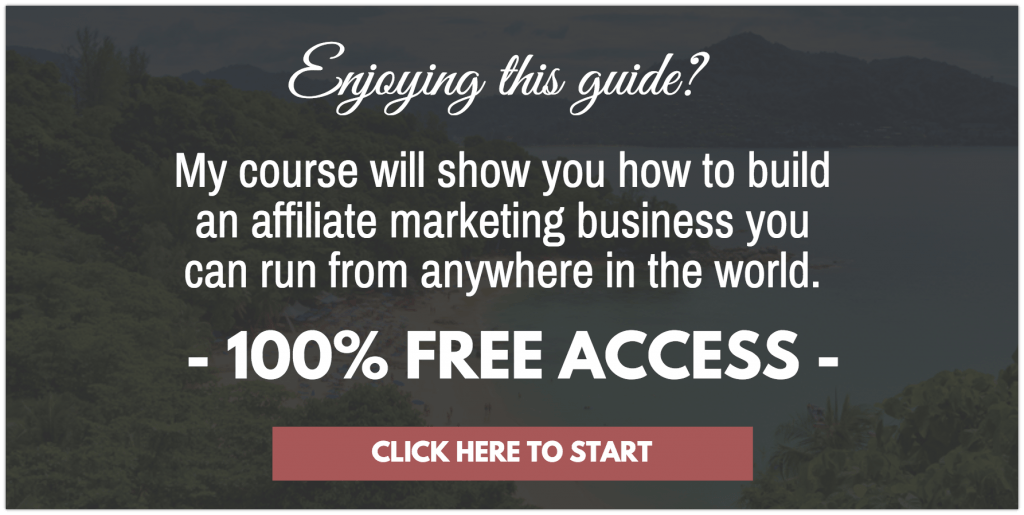 Final Words
This has been one of the longest (free) guides I have written in a while, and I hope that I have managed to give you a better understanding on how to make money with review websites.
One parting advice I would give you is another reminder to get on the Wealthy Affiliate training platform.
This is the same training course I have followed that is allowing me to sit here on a Monday afternoon writing this post for you while commissions are coming in.
Review websites did, do and will for the foreseeable future have the ability to change your life around by putting in a few hours of solid effort a day.
I hope you make the right decision and if you have read all the way down to this sentence, then do not leave without jumping on this opportunity today and get going with your new hustle.
I hope this finds you well.
Christian Lee.