Tailwind!
A very popular & highly regarded Pinterest & Instagram tool everyone likes to talk about.
& I do too.
I have published multiple guides about it including;
Since this is such a powerful versatile tool, today, I am going to share with you;
How to make money with Tailwind!
So far, I've identified 3 main ways to use Tailwind to make some moolah, and those are:
Managing businesses' Tailwind account
Using Tailwind to build your own online business and;
Referring people to Tailwind and making money with it as an affiliate.
If you have a Tailwind subscription already (and you want to make money with it) – or;
You're thinking of getting it and you want to know how to make the best use of it;
Continue reading as this guide should give you more than enough ideas to work with.
Let's get started…
What You Need To Make Money With Tailwind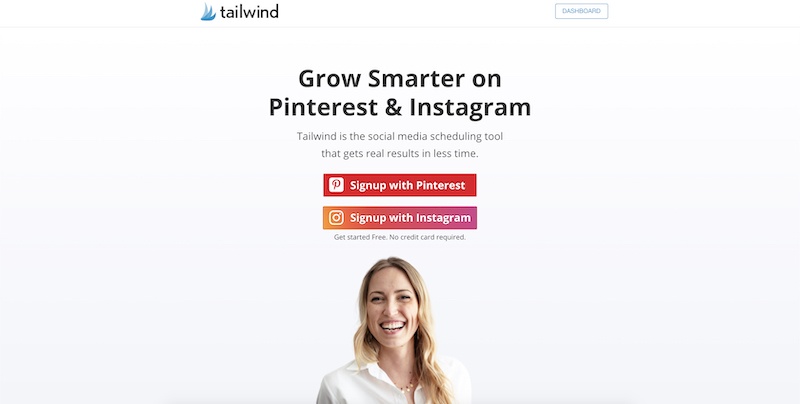 A Tailwind account (Ideally Premium)
Since we're talking about selling services that involve Tailwind, it's of course ideal to have a Tailwind account.
Now luckily, you can try (and remain) as a free Tailwind user for as long as you like with limited features but it's best to get yourself a premium plan as this will open up all of Tailwind's magical features and tools you can then leverage to make money.
Some experience with Tailwind is a MUST
Another ideal "thing" to have is some experience with Tailwind.
There's a lot going on insideTailwind's dashboard and it can get pretty intimidating for new users (which is why one of the ideas listed here is to help businesses with their Tailwind – more on that below).
My suggestion would be to first get a Tailwind account, and also have a week or two "practice runs" with it.
NB: Tailwind offers a lot of guides on how to use it so make sure to watch all videos in the tutorials section as you will learn a lot from them.
One to two hours a day (& some hustle)
While Tailwind is recommended as a time-saver, if you're going to be trying to make money with Tailwind, you're going to need at least one to two hours of "hustle time" on it so you can do all the tasks.
What tasks?
I will talk about that further down below with each point, so let's get started with the first idea.
#1: Managing Tailwind For Businesses
Here's a quick story about my relationship with Pinterest and Tailwind;
I've been having great success on Pinterest for many years now, and I've had this post which went super-viral at one pint and practically set the foundation for me to start my online business and eventually go full-time with it.
I heard about Tailwind a long time ago, but it's only until recently that I jumped on it "full time" and am now seeing its full potential.
Why did it take me so long?
Because Tailwind can be quite difficult to understand and use.
Every time I tried using it in the past, I just couldn't figure out what goes where and what does what so each and every time; I quit on it a few days later without ever realizing the potential for traffic I was throwing away.
I am 100% sure there are many out there who feel the same way and its a shame because Tailwind is a damn-powerful tool when used right (and it's not even that hard either once you get the hang of it).
This is why as the first idea I can share with you on how to use Tailwind to make money, is to offer "Tailwind management" for bloggers and other businesses.
Anastasia from anatatasiablogger.com offers this very same service and she charges $648 per month for it so trust me;
There's plenty of money to be made managing someone's Tailwind account.
If you want to go down this route, there are several ways to find clients;
Cold emailing
Creating a listing on sites such as Fiverr or Upwork and even;
Creating a Pinterest/Tailwind-tips blog & getting traffic
Launching a YouTube channel and promoting your services there.
The ideas are just some ideas I threw out off the top of my head, but if you're serious about this and want to pursue it further;
You can take a look at this fantastic guide on how to become a freelancer online.
Something that you may also find interesting (and that's also related to using Tailwind) is my guide on how to become a Pinterest VA.
There are plenty of opportunities in that space and there's definitely a lot of money to be made.
#2: Using Tailwind To Build Traffic & Reach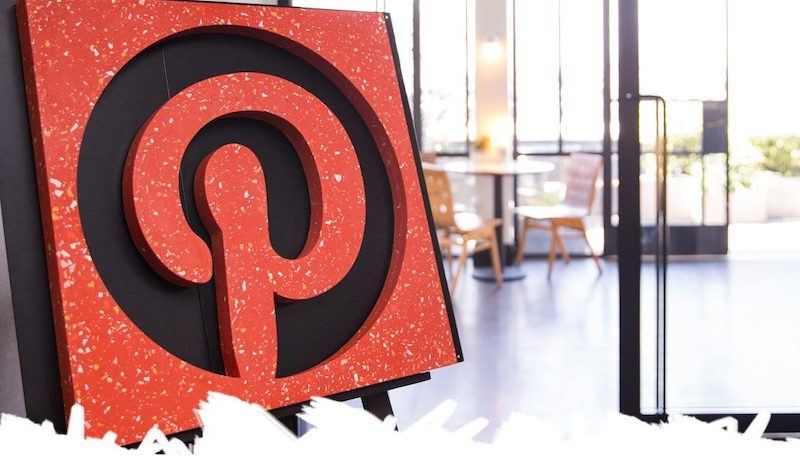 One other idea on how you can leverage Tailwind to make money for yourself is by using Tailwind for its intended purposes, which is;
Using it to build up a tribe on the social media platforms Pinterest and Instagram.
For this, you're also going to need your own blog/website where you can then publish helpful articles in a niche of your choosing and using Tailwind to drive traffic to those pages.
You will then be able to make money using banners ads, or by using affiliate marketing (which is my favorite way to make money online).
I have published many guides about this and so have others, so here are a few linked (helpful) guides you can check out:
#3: Referring People To Tailwind Through Their Affiliate Pro
One other way you can make money with Tailwind is by promoting Tailwind itself to people and businesses who may need it.
As you can see from my Tailwind review, this is a one-of-a-kind tool that can help save you time – and yes; make you money so if you're interested, you can rest assured other people are as well.
Luckily for all of us, Tailwind has an affiliate program and I've reviewed it a few weeks ago so feel free to check it out.
This too would require you to have a blog/website where you publish content, and once you have that traffic coming in, you can leverage that to promote the Tailwind affiliate program (or any other type of affiliate program you wish).
The good news is; you can make about $13.50 a month for every new customer you refer to Tailwind.
That may not sound like much, but if you think about it;
Getting a $13.50 recurring commission every month from a sale you refer once can quickly add up to something quite extraordinary.
You can read more about how recurring affiliate commission work here.
Final Words
So there you have it;
3 ideas on how to make money with Pinterest that you can start working on today.
If I had to pick one to make money quickly, I would say it's offering "Tailwind management" for businesses but if you want to build a passive income business with Tailwind;
Your best bet would be either to build a blog and using Tailwind to drive traffic from Pinterest and Instagram or;
If you have a blog already, you can start promoting Tailwind to other people and make a decent commission doing so.
As always, if you have any questions, be sure to let me know down below.
If you'd like to know how I make a full-time income online, please refer to my "getting started" page.
I'll leave you to it.
PS: A Few Other Ways To Make Money Online?
Here are some of my favorite methods which I have covered in the past: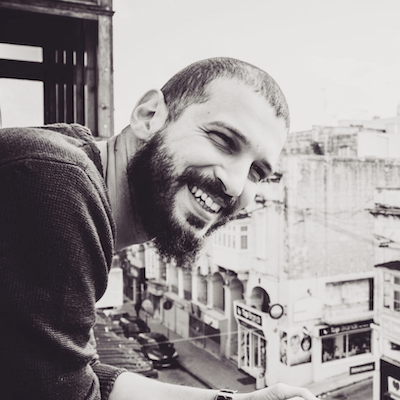 Since 2011, I've been learning how to make money online with affiliate marketing. This website is where I share everything I know and all I will learn along until I reach my next income goal of $30,000 p/month.
wanna learn how to make money with affilate marketing?