Even though many still think of affiliate marketing as "some shady internet scam", the truth is affiliate marketing is a legitimate business/marketing model and it's here to stay.
This is confirmed by the number of major powerhouse-brands all getting into affiliate marketing creating their very own affiliate programs & allowing millions of people to join and profit with them.
Affiliate marketing is a win/win business but I'm sure you know this already.
Today, I'm sharing with you 15 major brands with an affiliate program you can join and promote.
Down below I will be giving you a brief introduction to what the brand is, what it sells, links for each program, as well as how much % commissions you can expect.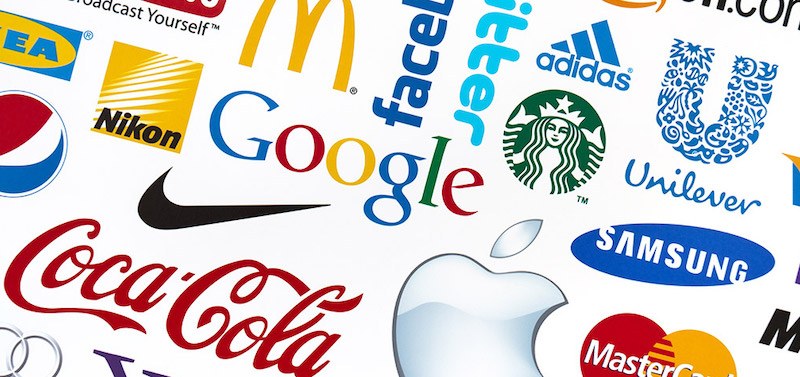 Nike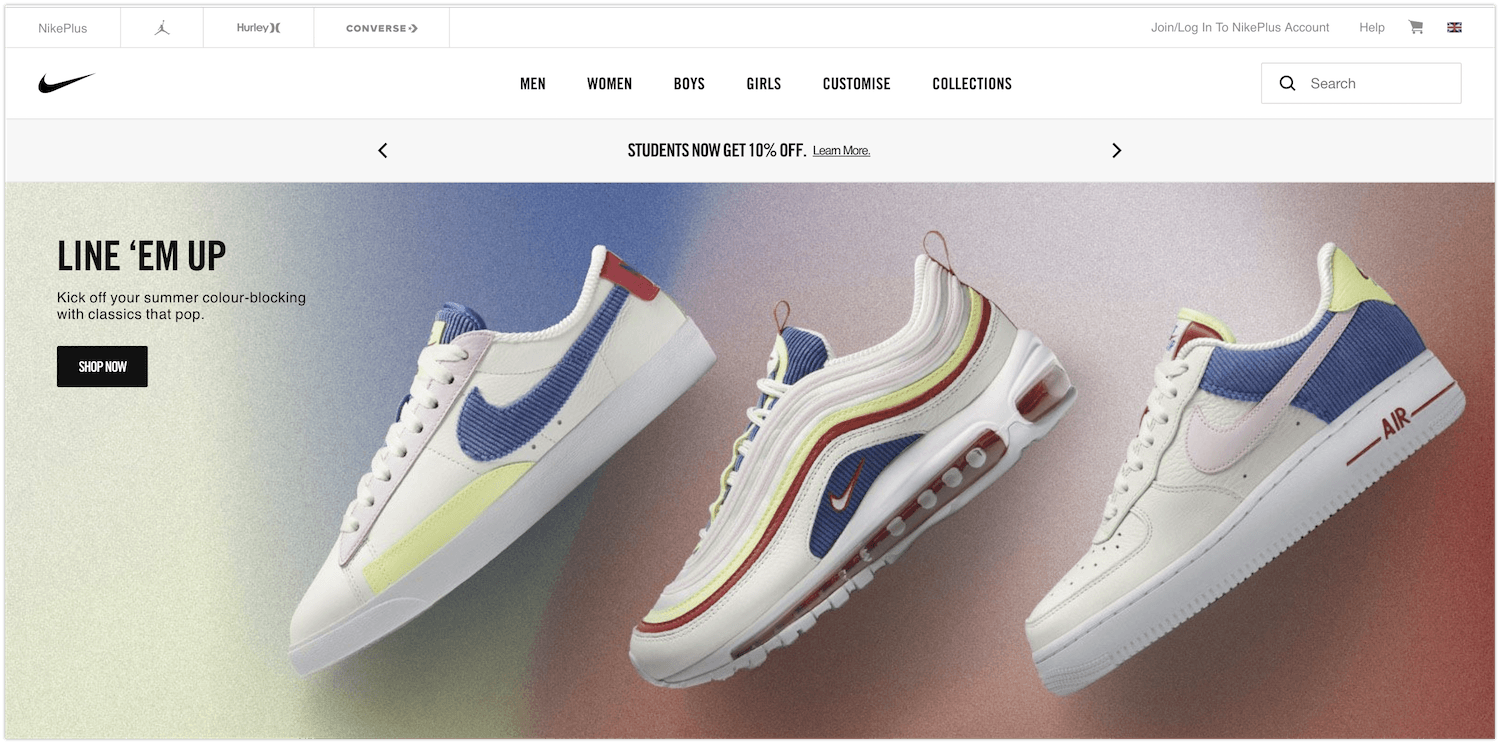 Nike surely needs no introductions. It's one of the biggest (sports) brands in the world recognized by millions of people with a huge audience online and a huge product line you can promote.
As you can see from my official Nike affiliate program review, Nike currently offers 11% commission rates with a 30-day cookie window.
Adidas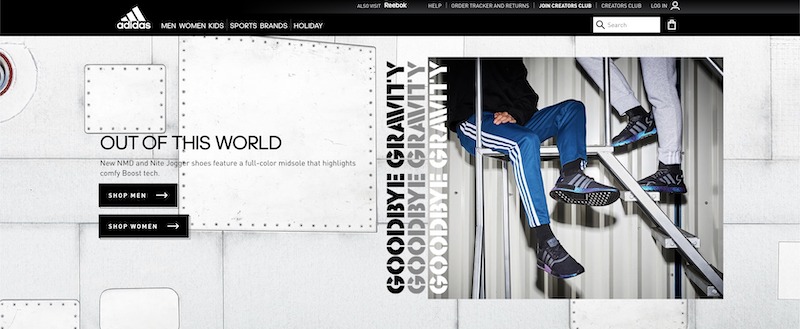 Another major sports and fitness powerhouse with a great affiliate program is Adidas.
Although it does not quite command the audience Nike has worldwide, Adidas is still one of the most recognizable brands in sports and fitness apparel (especially outside the US) so if you're looking for a great sports-wear affiliate program, you can check this one out.
The Adidas affiliate program currently offers 7 to 10% commission rates with a 30-day cookie window.
Microsoft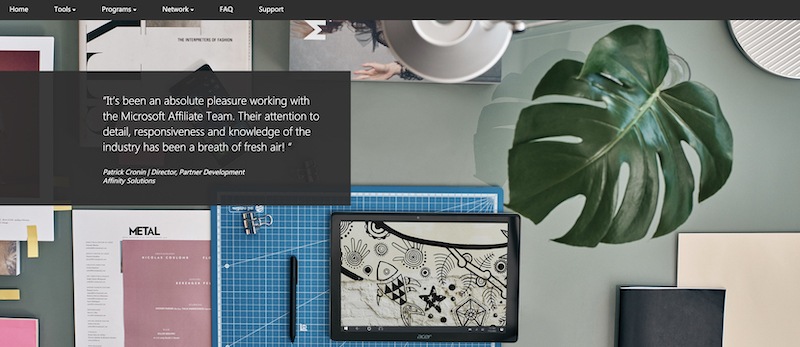 Want a piece of the pie that made Bill Gates the richest man in the world for many years?
Microsoft offers a great affiliate program you can join today and start promoting.
With a great product selection (most notably the infamous Microsoft Office), you can make anywhere from 2 to 10% commission rates when you send visitors to the Microsoft online store.
Apple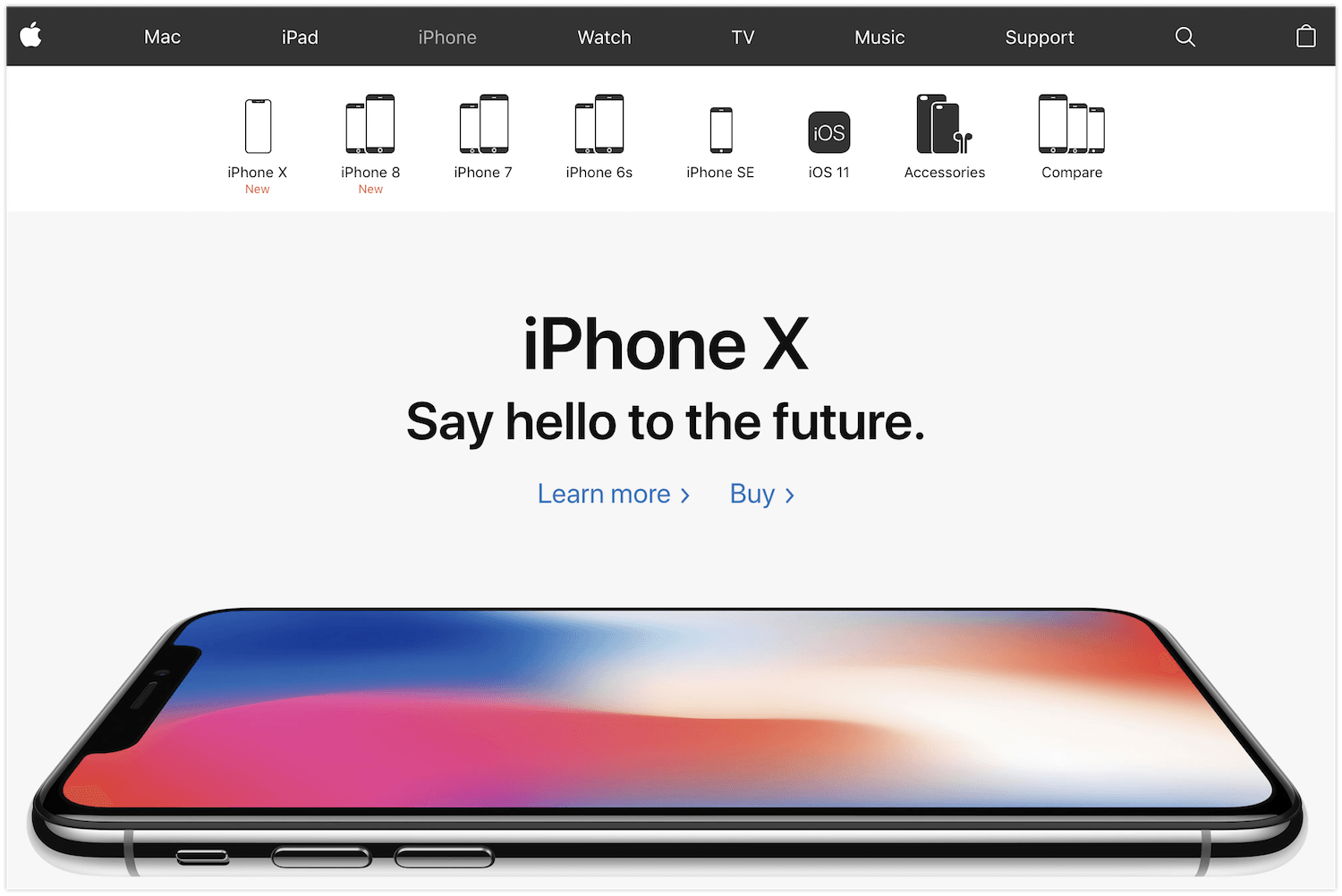 I'll admit I wasn't too impressed with this affiliate program when I first reviewed it, but I have seen a few technology-focused affiliates speak well of it.
At the time of writing this, Apple is offering 2.5% commission rates (down from 7%) and you can also get 100% of the first month of Apple Music subscription sales.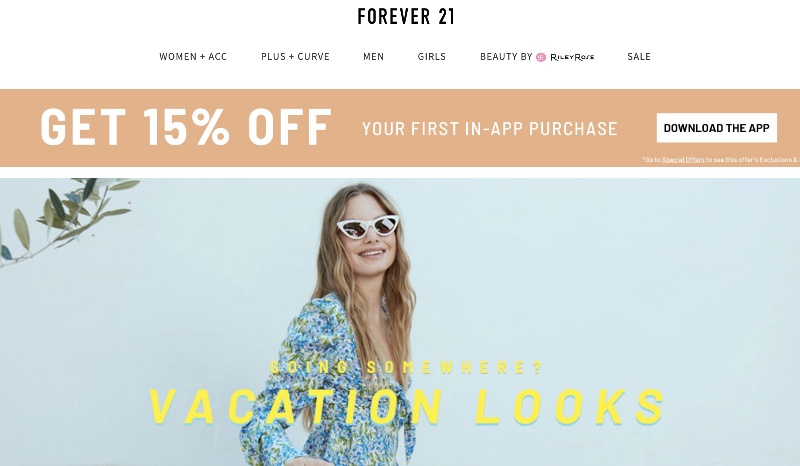 Are you a fashion blogger? If you are, then you've probably already heard of the Forevr21 affiliate program.
I've covered it in the past here and at the time of writing, their affiliate program is currently offering 4% commission rates (not great) with a reported average order size of $60+.
I would personally not promote this as there are many other (better) alternatives but since we're talking about major brands here, this deserved to be included in this list.
Amazon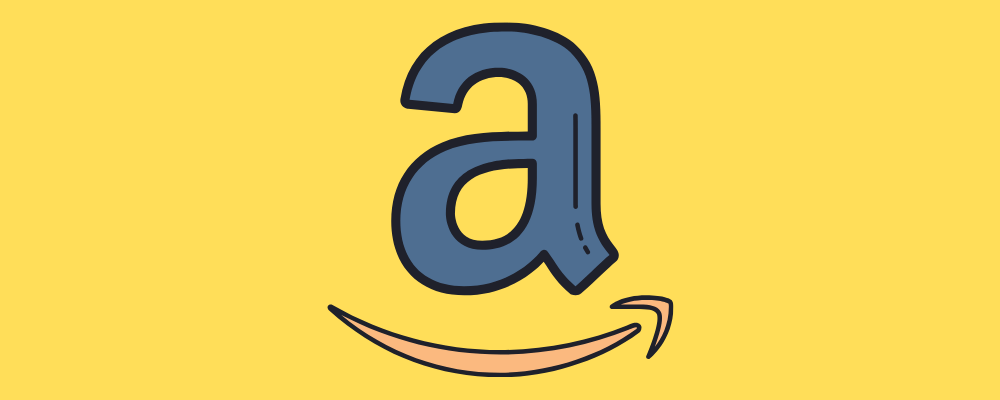 The Amazon affiliate program is one of the very first affiliate programs a beginner marketer hears about and for good reason too. It's great!
It's not the highest paying one, but given Amazon's massive brand and huge product line it really is one of the best affiliate programs you can join.
Target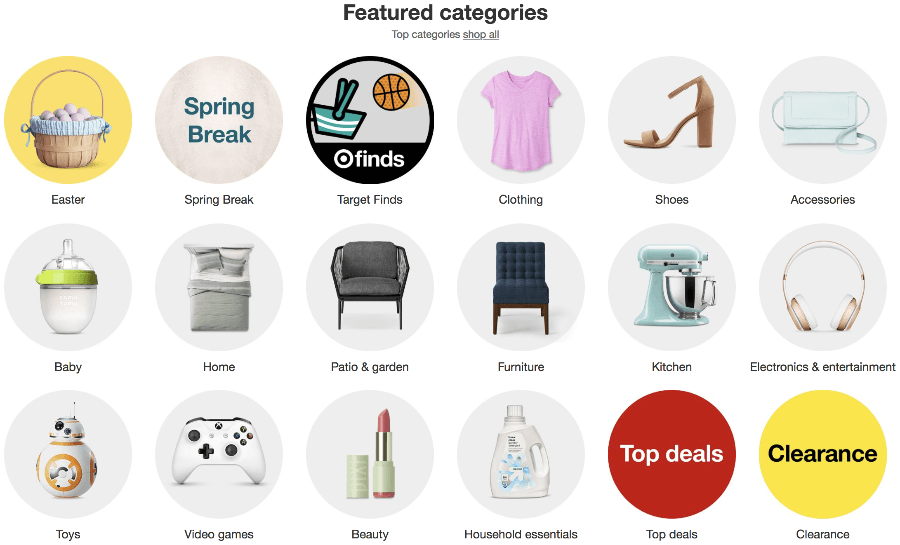 Another major brand with an affiliate program that I'm sure many US readers can confirm is Target.
Target was one of the first affiliate programs I have ever reviewed and to date, it's one of my most read reviews on this website.
Many affiliates are flocking to Target due to their decent commission rates (5%), huge product line, and brand recognition.
Walmart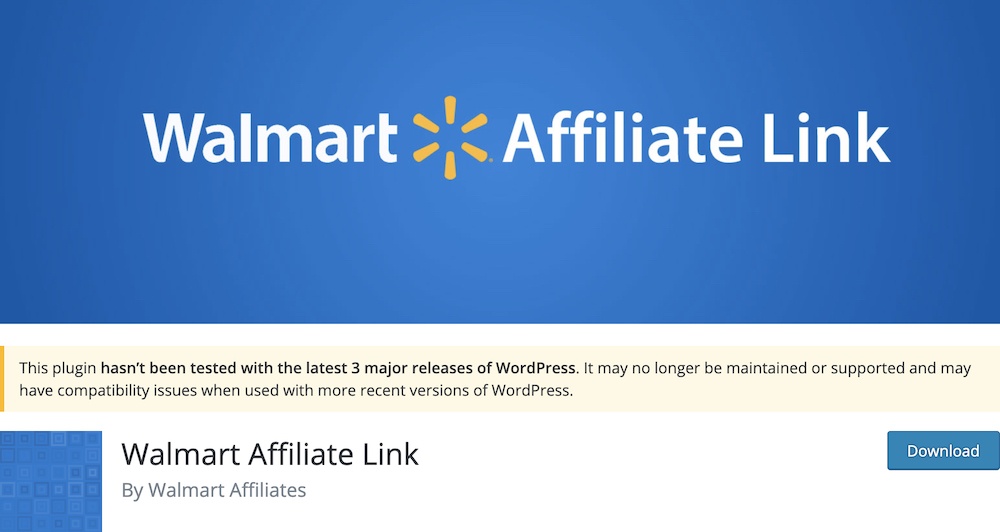 Since we're talking about big-box relatives, Walmart is another very worthy mention to include in this post.
The Walmart affiliate programs offer different commission rates for different categories starting from 1% all the way up to 18%.
It's worth checking out if the niche you're in is one that commands a higher commission rate.
BestBuy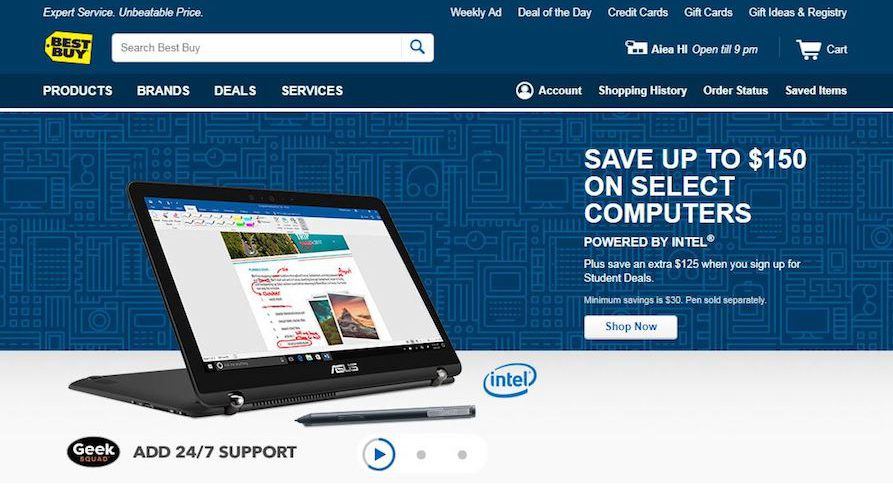 Unfortunately, this is one of the worst affiliate programs you can join as there's very little to be impressed with when it comes to their affiliate commission structure.
At the time of writing, BestBuy offers a sad 1% commission rate on a few select items and 0% on the rest.
I would not advise you to do given there are so many other brands with affiliate programs that pay decent commissions, but if you're interested;
eBay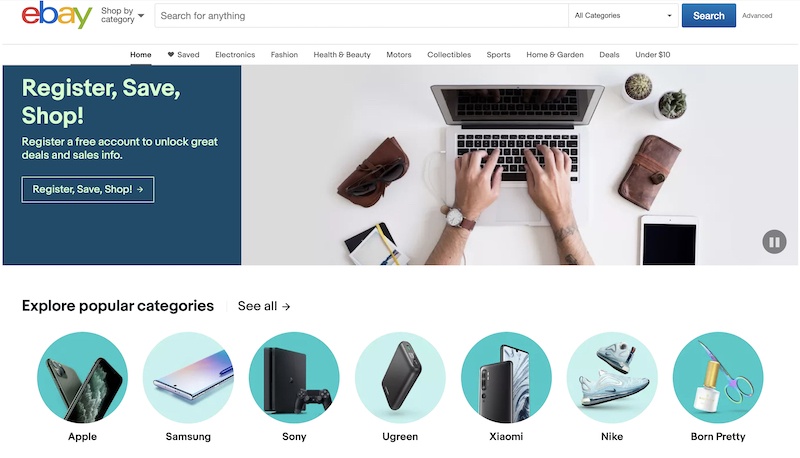 The eBay affiliate program works a little bit different than the other online retailers mentioned on this list.
They currently offer 50 to 70% commissions on fees the eBay platform collects from its buyers and sellers.
What's good to note here is that your commission rate will be doubled if the person you refer to eBay already has an existing account.
Booking.com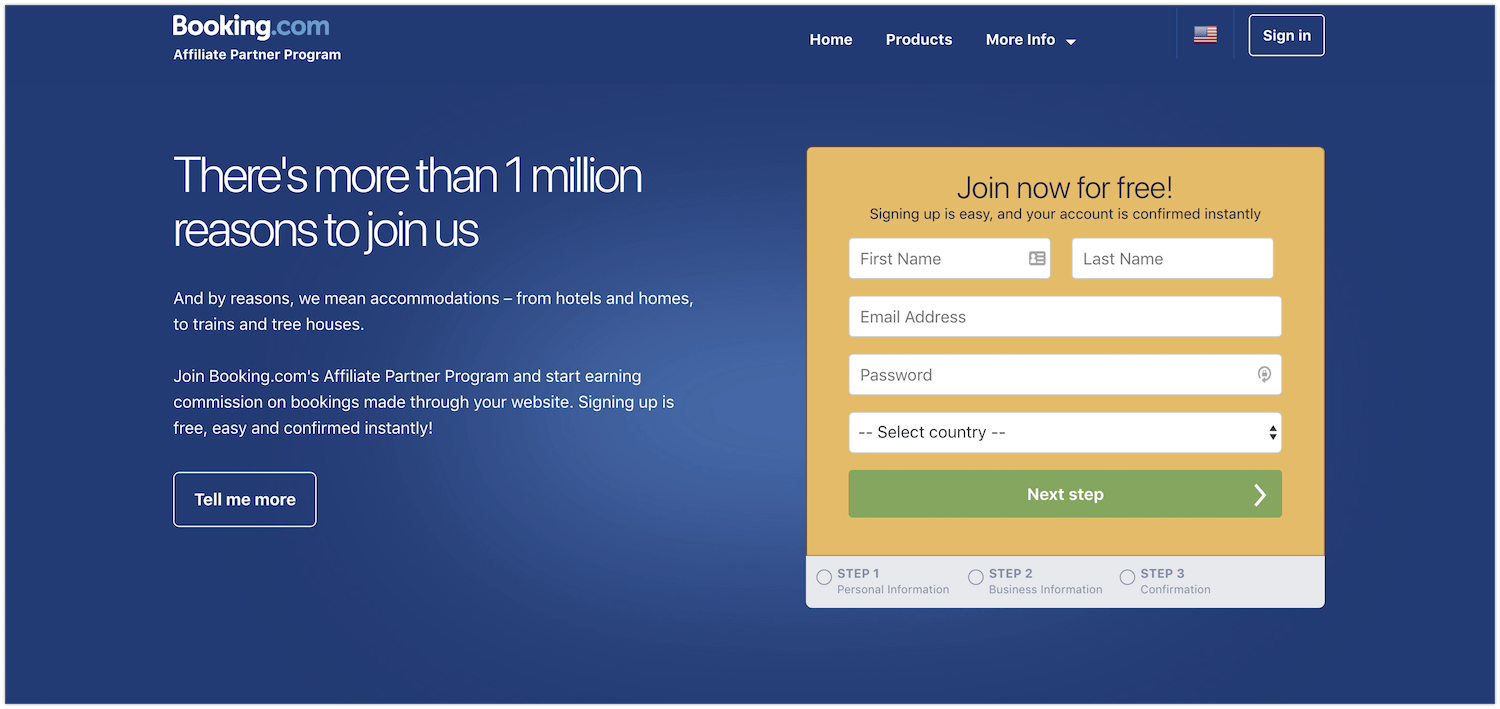 Are you a travel blogger/affiliate?
I have 3 major travel brands on this list with a great affiliate program and one of them is Booking.com.
Booking currently pays you 40% of the commission rates earned by Booking.com on travel bookings people make through their website. You can also earn $50 for each property you refer to Booking.com.
For more information about Booking.com and their commission rates.
TripAdvisor.com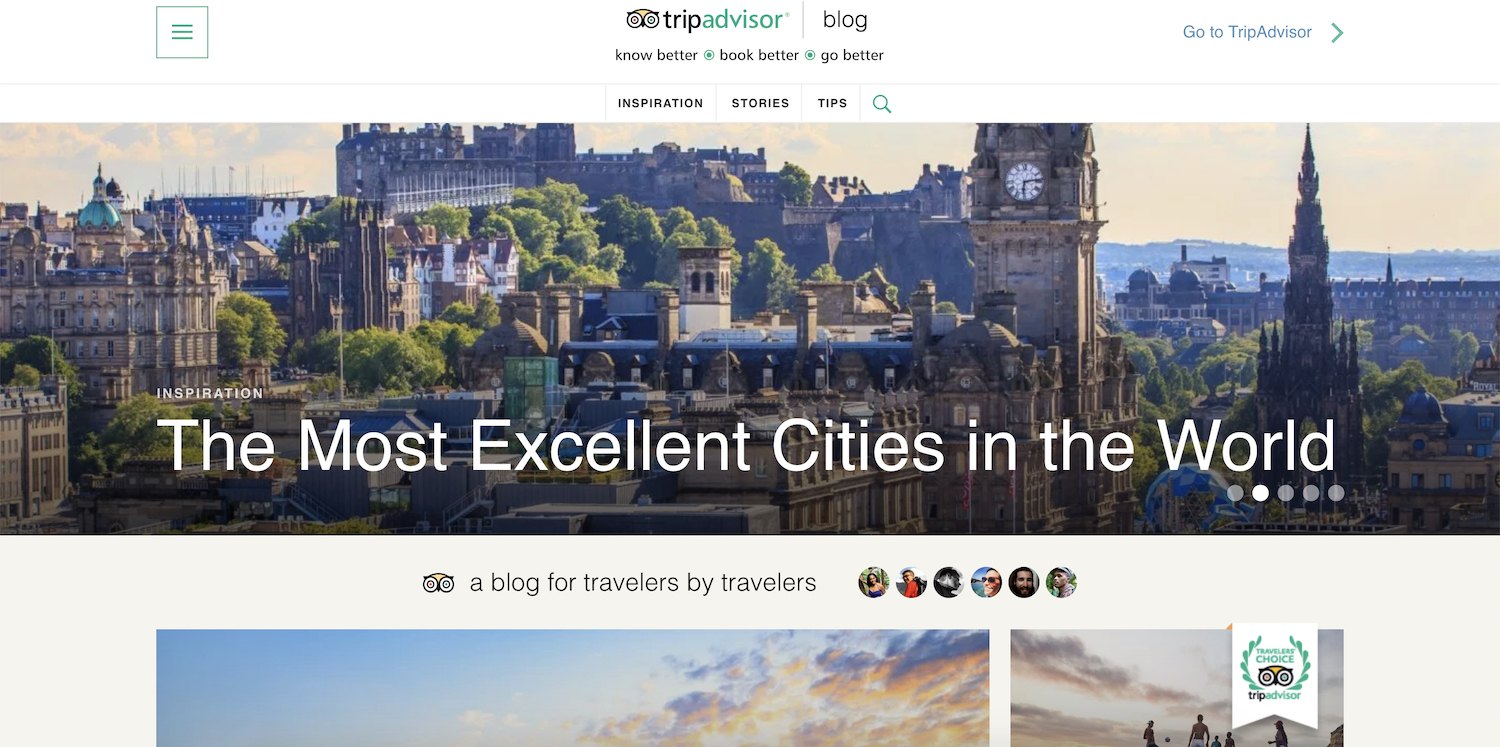 Another similar affiliate program would be TripAdvisor (another major brand in the travel industry).
By becoming a Tripadvisor affiliate, you can earn a 50% commission on the commission rates TripAdvisor earns from the booking people make through your affiliate links.
I have an in-depth review on the TripAdvisor affiliate program so check that out and if you'd like to join;
AirBnb

The thirst travel-related brand I will talk about is the mighty Airbnb.
Many think AirBnb does not have an affiliate program, but the truth is, they have two affiliate programs.
The first (most common) one is the "referral program" which pays you $35 (in AirBnb credit) when you refer a new user to their platform – and;
You also have a commission-based affiliate program (which pays a different % depending on the country).
The only problem with this is that to qualify for this commission-based program, you need to have at least 1,000,000 monthly readers on your blog!
Coinbase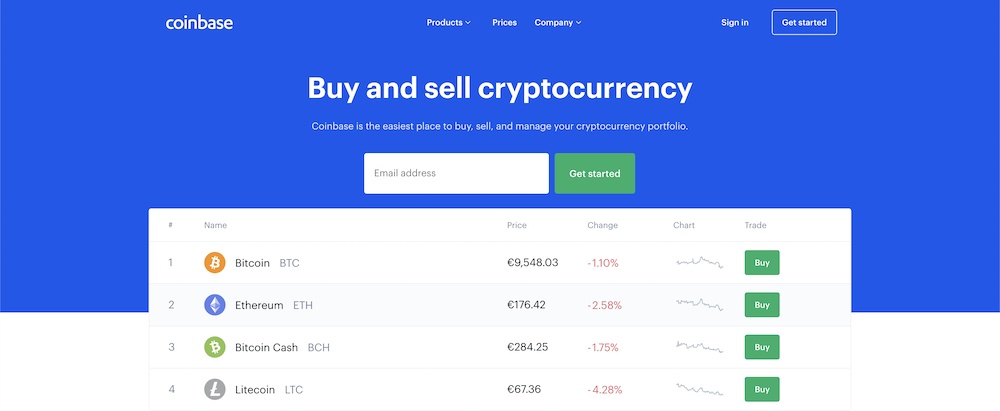 Have you seen the price of Bitcoin these days?
Cryptocurrencies are back and after a two-year bear market, the whole market finally looks like it's ready to see another round of more major gains in the coming months and years.
To capitalize on the interest in cryptocurrencies, you should consider joining the Coinbase affiliate program.
They will pay 50% on fees collected by Coinbase on transactions and, you also get a 3-month (90 days) affiliate cookie window.
PornHub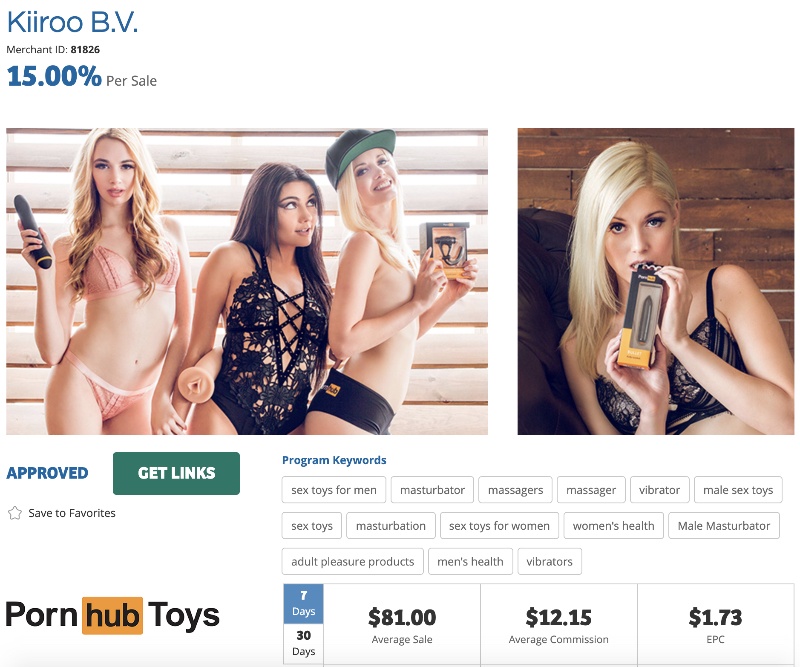 Last but not least, I also wanted to include PornHub, which is one of the biggest websites and brands in the world attracting billions of users ready to spend money.
The actual PH website does not have an affiliate program, but they do have many other brands using the PH name that all have an affiliate program that you can promote.
---
---
Can You Make Money Promoting Big Brands Online?
You most definitely can!
The "brand power" alone does half-the-job for you since people usually buy (online and offline) from companies they trust.
If you have a niche site in any of the industries these brands are big players in, it won't be a bad idea to include some of these affiliate programs in your promotion.
On the other hand, if you're still a beginner and you don't have an affiliate website, you may want to check out this free course showing you how to create a money-making affiliate website.
I also have a free guide showing you how I make money with affiliate marketing building simple affiliate websites that pay me monthly.