After the success of my recent beauty affiliate programs round-up post, today I would like to do a roundup covering the top health affiliate programs that you can promote if you are operating in the "health niche".
The topic of "Health" as you will see from this article, is a growing trend online with more and more people looking up information about health products, health tips and other various methods of alternative methods.
If you can bridge the gap between people who are interested in finding such products and any of the health affiliate programs mentioned below, you are in for a profitable affiliate marketing journey as generally, health products online are not cheap and the commission rates are pretty good as well.
✋ DYK You Can Make More Money If You Know You're Doing?
One reason 96% of affiliate marketers fail is that they do not know what they are doing.
"The reason why you can't make money online is because of what you know and what you don't know".
My free 10-day affiliate marketing course shows you how to create an affiliate marketing business – from scratch.
What Will You Be Learning?
In this post, you are going to learn about my top 6 recommended health affiliate programs which I suggest you take a look at.
This is obviously not a complete list of all the health products and programs you can promote, but it will give you a clear idea and a good starting point of what to expect when you promote the health niche online.
Who Can Use These Health Affiliate Programs


Any blogger who is in the health, fitness and food niche can make good money promoting health products online.
There will be a variety of products in these health niches from antiaging creams to moisturizers and even health supplements so you are only limited to your creativity as to how, when and where you can promote such products featured in the affiliate programs listed below.
How Big Is The Health Niche Online?
Below are a few screenshots from Google Trends that are showing the boom online health products are enjoying now that the internet is maturing and becoming more and more accessible to the masses.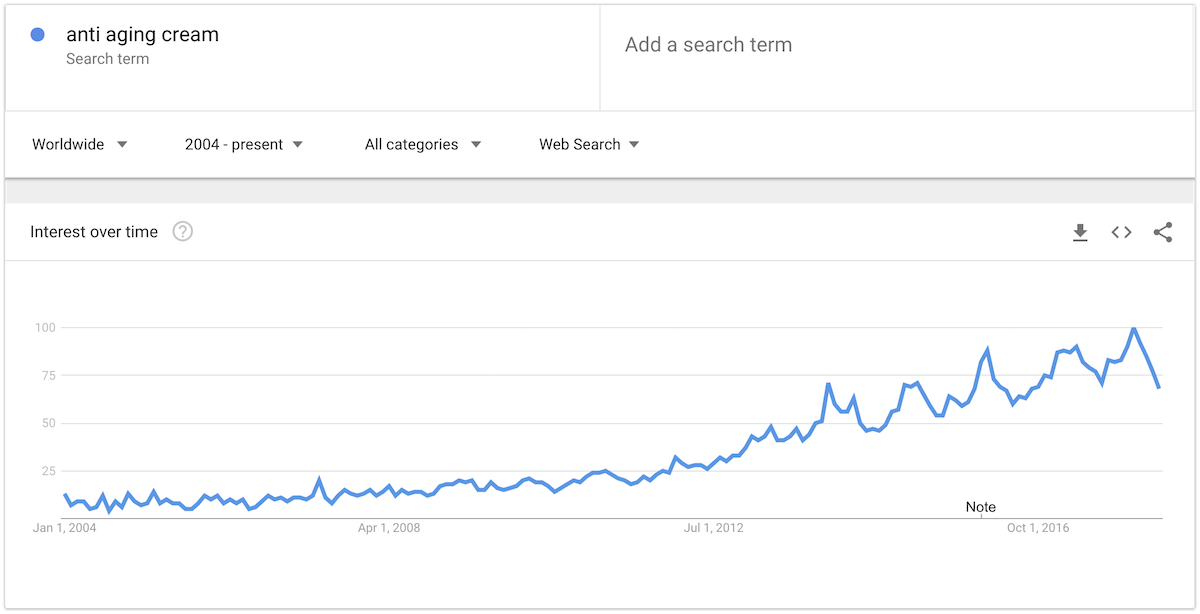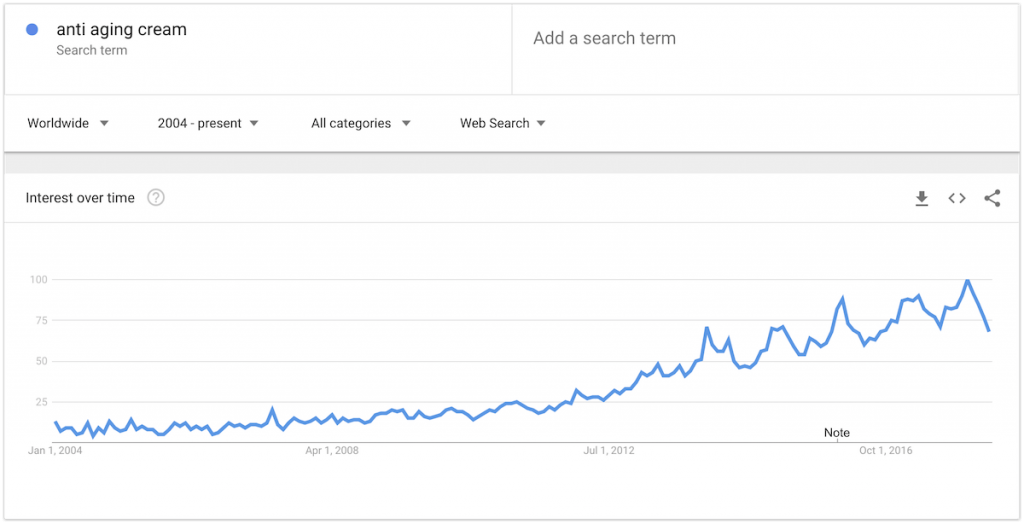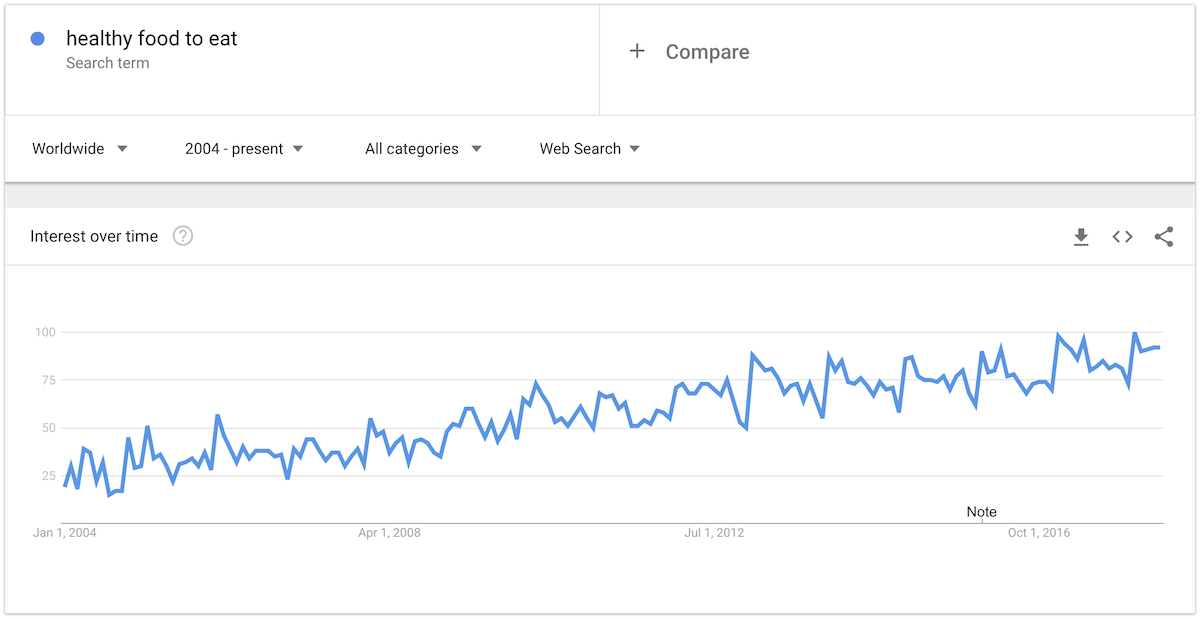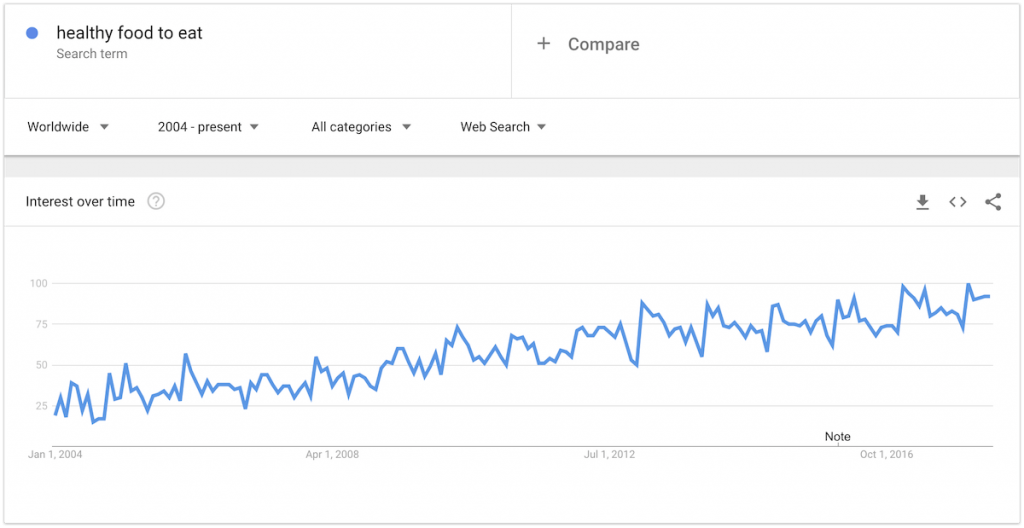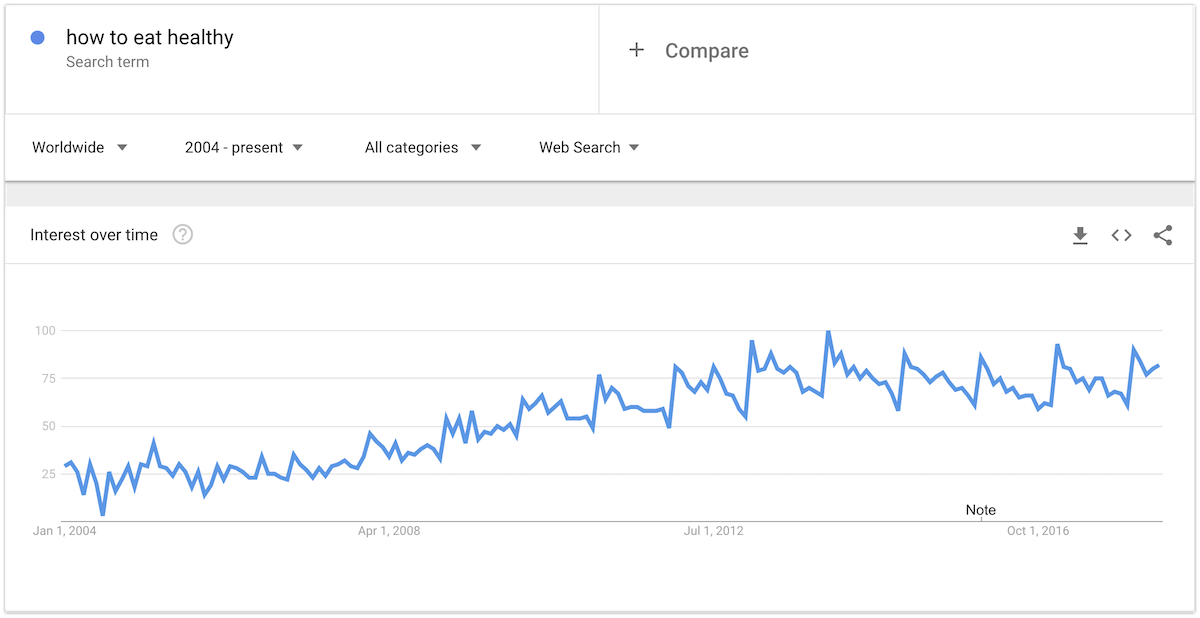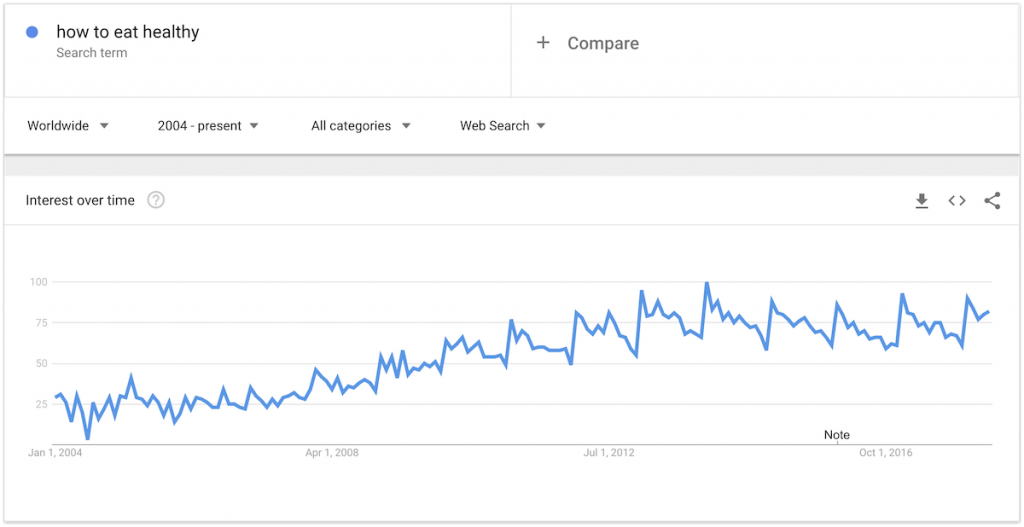 As a seasoned affiliate marketer, you should be able to find a sub-niche in this growing sector and make use of the information in this post to build a great income for you.
Calworth
Calworth has some of the best free + Shipping offers for men's health.
They have many offers including a new Coronavirus affiliate offer that is crushing it. ED offers, diabetes offers, prostate offers, male enhancement offers, over 20 high performing offers right now are crushing it for affiliates.
Calworth has a long history of quietly paying affiliates each Monday, for sales made over the weekend. ACH, Wire or Paypal are how Calworth pays Affiliates every Monday like clockwork. They have some of the highest performing offers for men anywhere.
Their affiliate managers will work with you and if you have your own list they will try to mail for you too. If you run traffic you will need to show you are legit and that you have a proven track record.
Click here to sign up as an affiliate for the highest weekly payments to affiliates for men's offers including free + Shipping offers.
Market Health Affiliate Program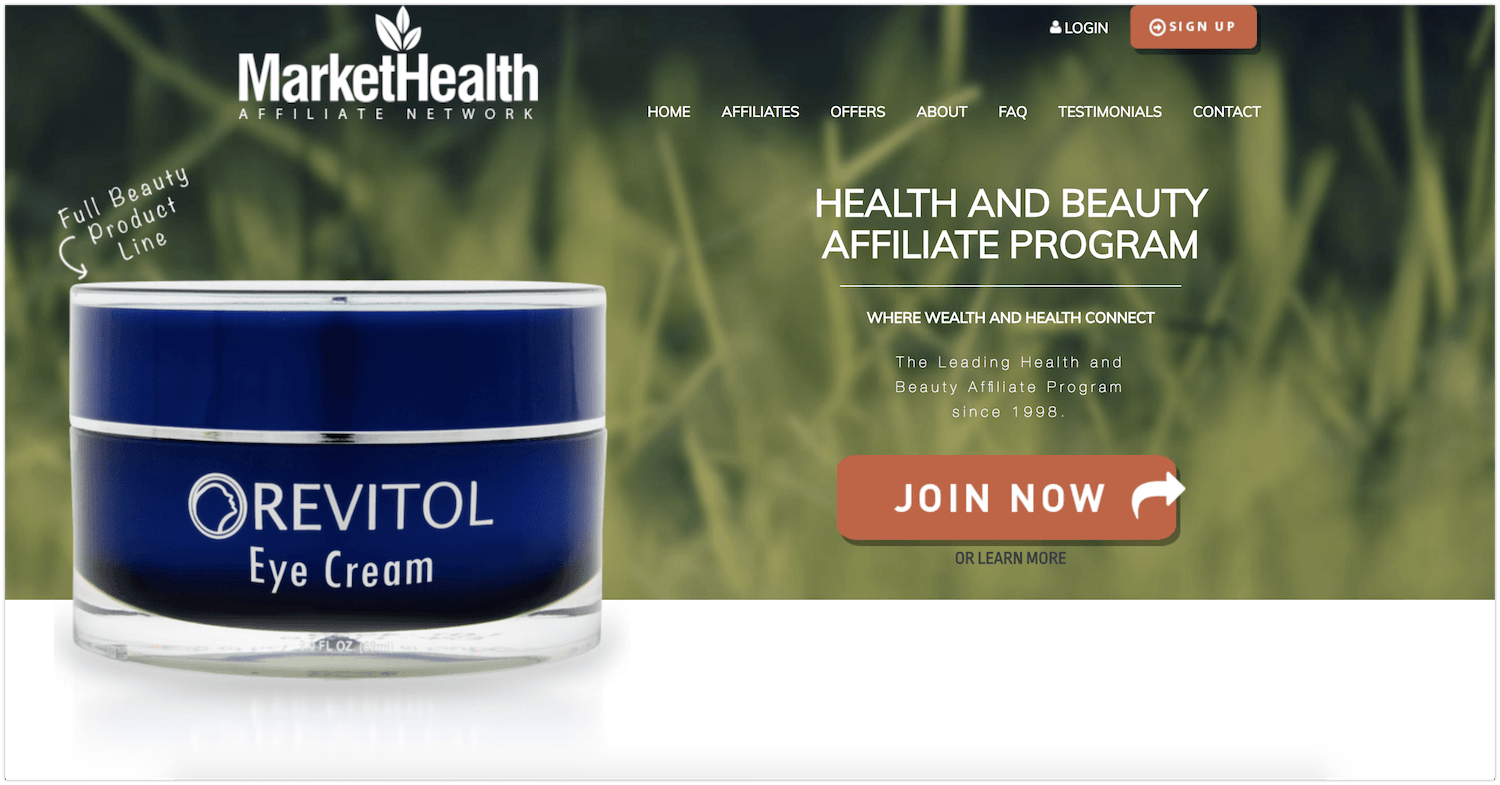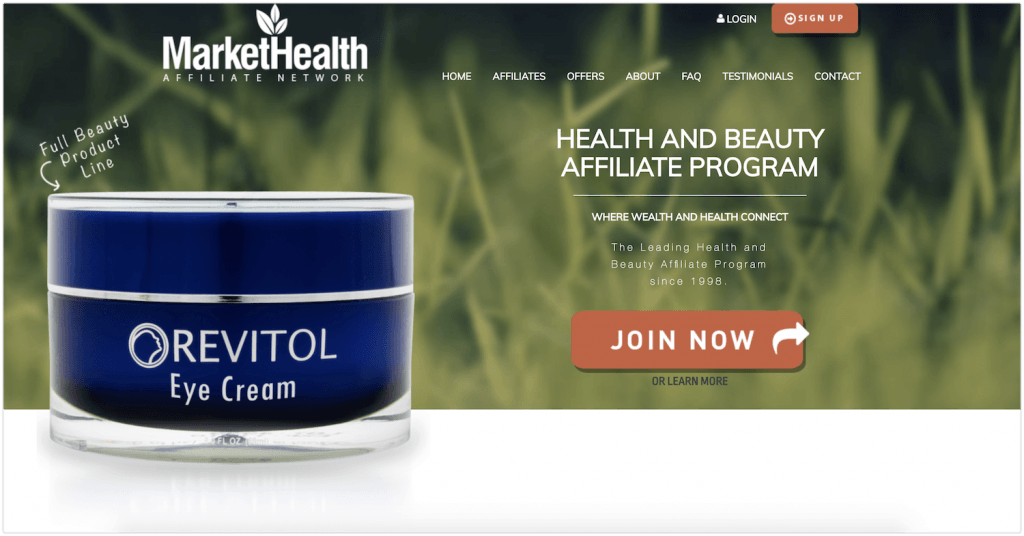 Market Health is one of the best health affiliate program out there due to several factors which we will cover in detail in this review.
Market Health offers several health products including skincare products, teeth whitening products, men's health products, weight loss products and sports nutrition, etc.
What Can You Sell?
As the name would suggest, Market Health is geared towards health-related products and a majority of these are in the skin care, weight loss, and sports nutrition categories.
Market Health Commission Rate – 50% of the cost per action or lead
Market Health offers good commissions which generally range around 50% and for successful affiliates, they also offer even higher commissions of around 60%.
✔️ Benefits:
A 30-day cookie which is quite long as compared with other affiliate programs such as Amazon.
Market Health pays twice in a month, on 1st and 16th of a month with a low minimum payout threshold of $20.
You can get paid via several payment methods such as a Check, PayPal, Bank Wire, and Payoneer.
100s of health products to promote.
✖️ Disadvantages:
Some affiliates have complained of not being paid on time or payments getting delayed.
Market Health uses Cost Per Action, Cost Per Sales, or Cost Per Lead and as such, there is no opportunity for recurring income for each sale.
Who can use the Market Health Affiliate Program?
Anyone except merchants can use Market Health as they accept affiliates from most countries.
SellHealth Affiliate Program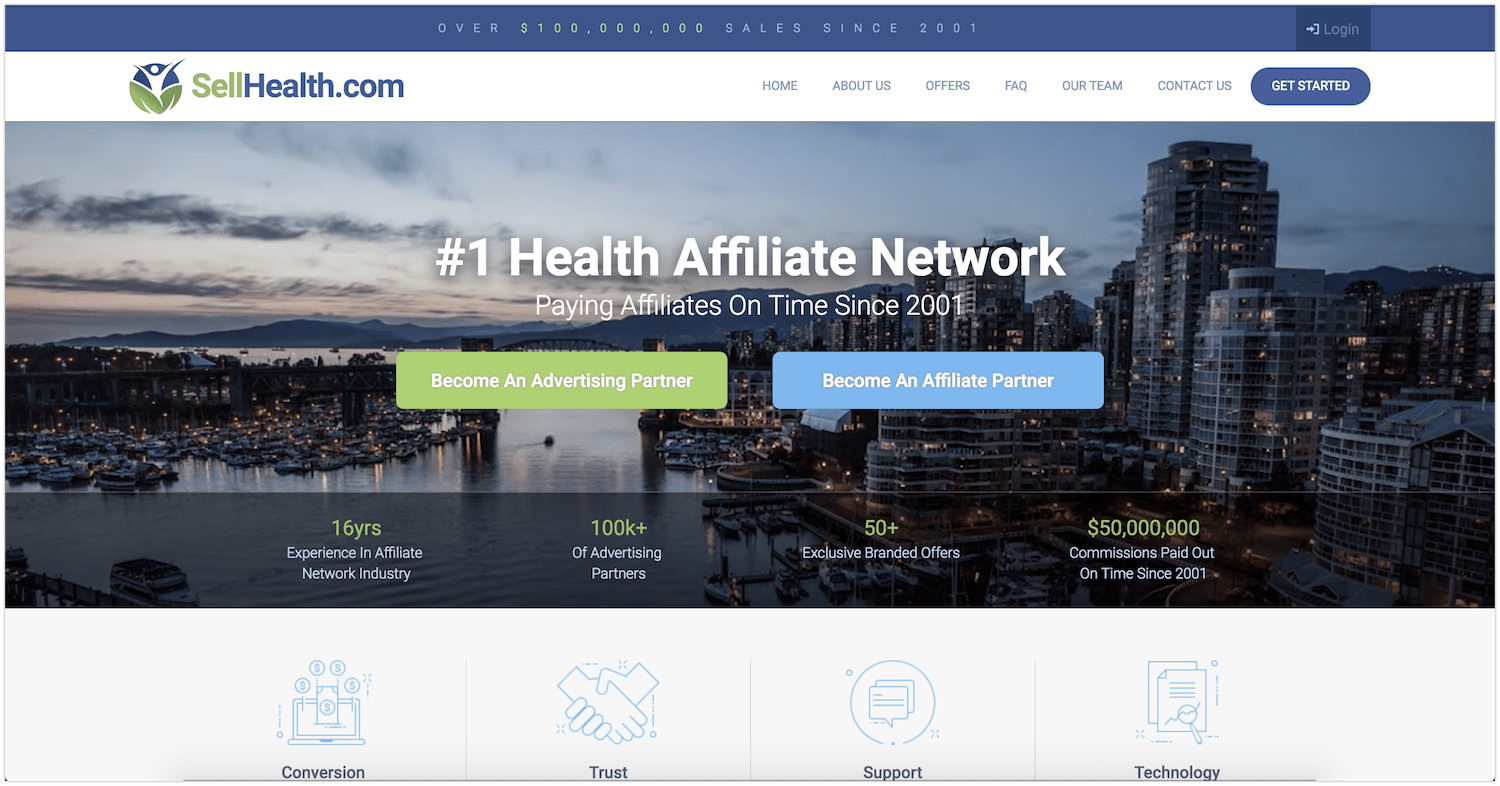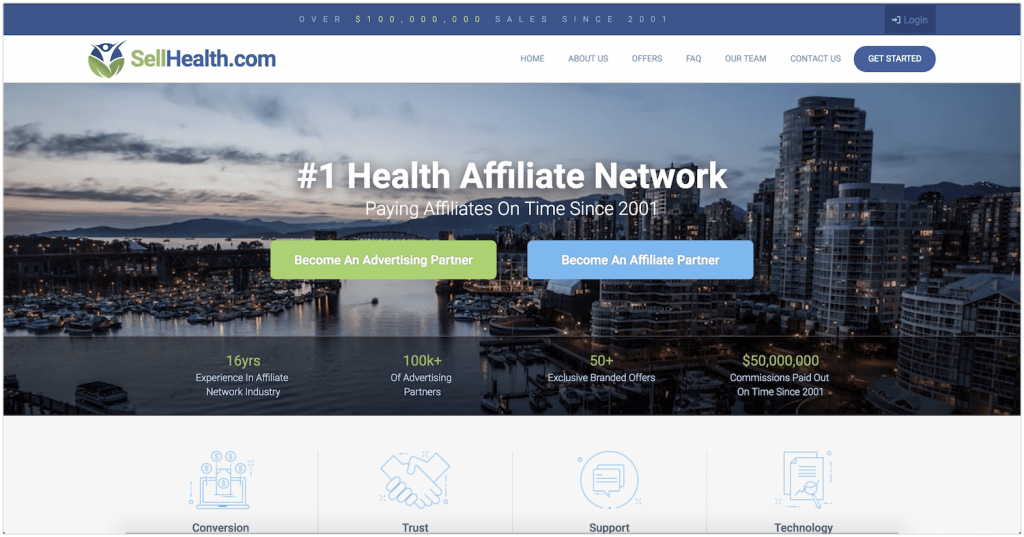 SellHealth is perhaps among the most popular health affiliate programs as it's been around for a long time. It was launched in 2002 and has made a name for itself in the health niche.
What Can You Sell?
Sell Health offers several products in the following categories: Men's Health, Women's Health, Sexual Health, Anti-Aging, Weight Loss, Skin Care, and Hair Products.
Sell Health Commission Rate- 30 to 50% per sale
Sell Health offers a generous commissions rate of 30% for their new members, which rises to 40% and then to 50% depending on the number of sales generated by an affiliate daily.
✔️ Benefits:
100s of products to choose from.
Accurate real-time sales statistics.
Get credit for up-sells and exit pop up sales.
High commissions of up to 50%.
Get Paid via Check, Wire, PayPal, and ACH.
✖️ Disadvantages:
Some affiliate marketers have complained about the low quality of support as it may take several days for your affiliate manager to reply to your email.
Who can use the Sell Health Affiliate Program?
The SellHealth network is open to members from all countries.
MoreNiche Affiliate Program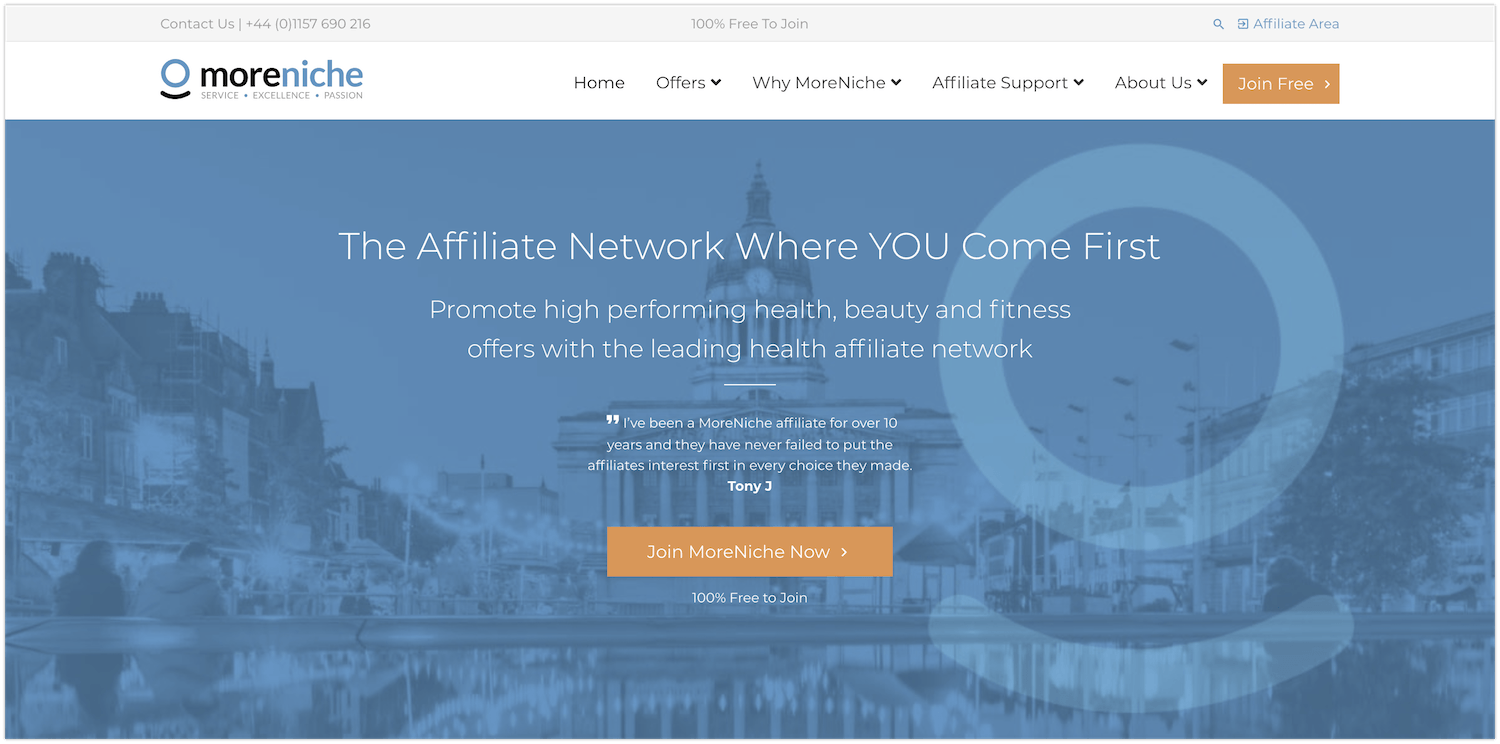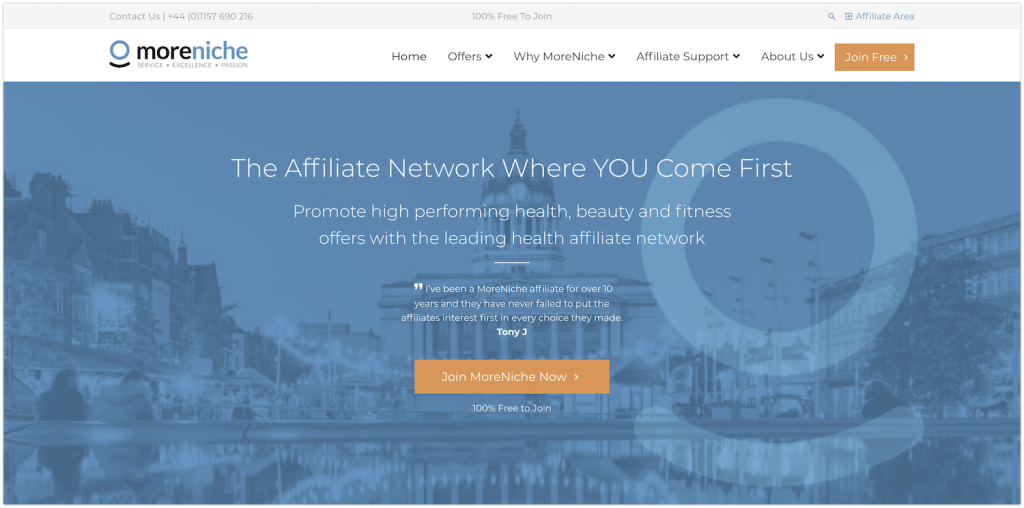 MoreNiche is another highly respected health affiliate program on our list. It offers several products in the beauty, bodybuilding, weight loss, and health categories.
What Can You Sell?
There are several products to choose from which primarily cater to weight loss, sleep, male enhancement, and weight loss niches.
MoreNiche Commission Rate – 30 % to 80%
MoreNiche offers affiliates a generous commission that ranges from 30-80% for most products and has some even better features such as chargeback protection which protects you in case of a chargeback.
✔️ Benefits:
Several popular products to choose from.
Lifetime cookies that compare well with 30-day cookies offered by most other health affiliate networks.
Get paid twice in a month via Skrill, Payoneer, Wire, Bitcoin, Paxum, and UK bank transfer.
Multilingual support in Spanish, English, Italian, German, and French.
✖️ Disadvantages:
Several members have complained of being banned abruptly from this network and some have also reported payments being delayed.
Who Can Use The MoreNiche Affiliate Program?
Almost anyone from any country can sign up for MoreNiche as this program accepts affiliates from all countries in the world.
India Herbs Affiliate Program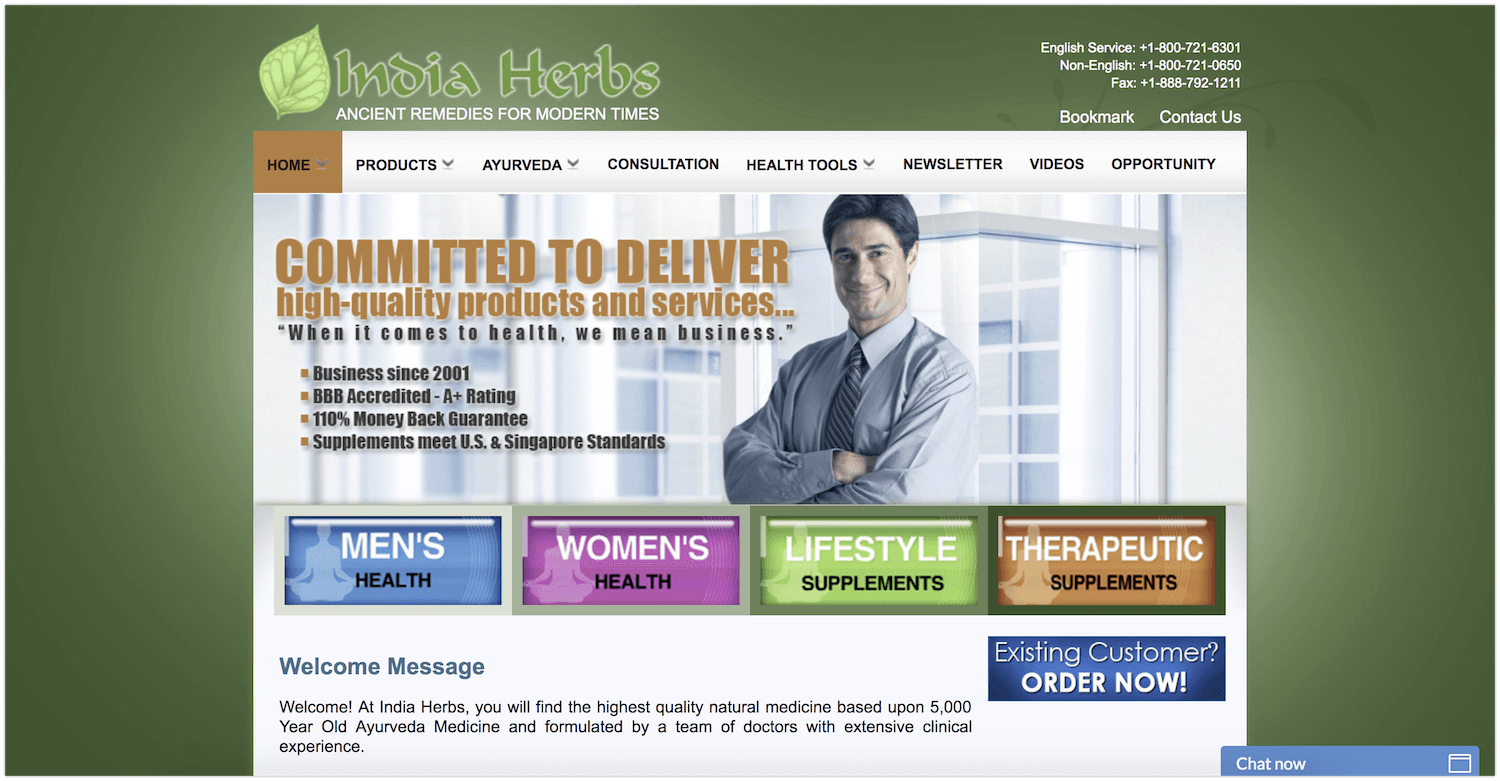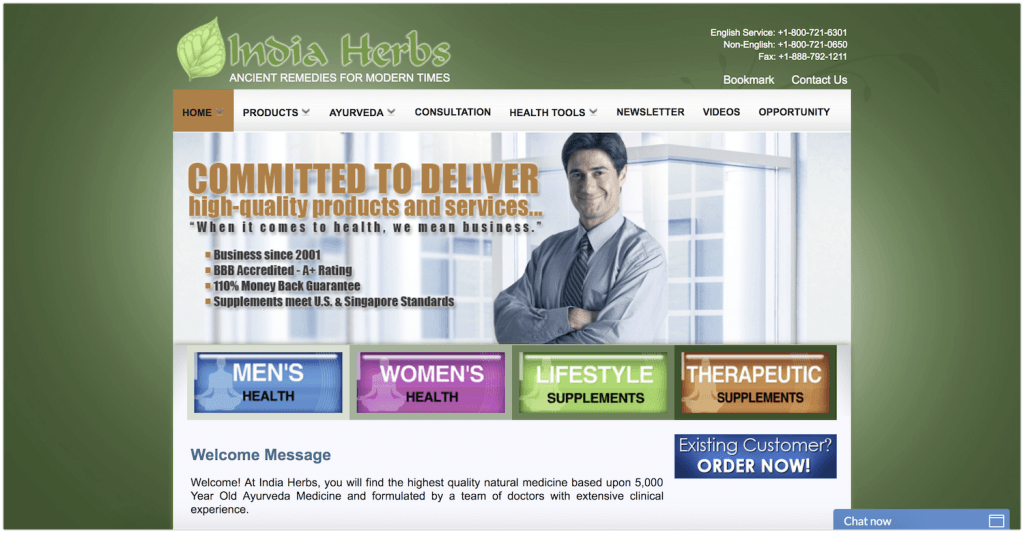 India Herbs is one of the few affiliate programs which offer Ayurveda or traditional Indian Medicine based health products.
Ayurveda is the practice of using herbal medicines and has been in continuous use in India for last 5,000 years.
What Can You Sell?
India Herbs offers several herbal products for the following niches: blood circulation, memory & concentration, joint rejuvenation, immune support, sexual health, and weight loss.
Sell Health Commission Rate – 40%
India Herbs is a two-tier affiliate network, which means that you get a commission of 40% on all direct sales made by you, plus a 10% commission on sales generated by your referrals website.
✔️ Benefits:
Lifetime cookies.
One of the largest herbal affiliate network and probably the largest ayurvedic products affiliate network out there.
Detailed real-time stats covering, unique clicks, sales, earnings, raw clicks,
Get paid monthly with no minimum payout limit.
✖️ Disadvantages:
Few payment options to choose from as payments are by default paid via checks and no online method such as PayPal is supported.
Who Can Use the Sell Health Affiliate Program?
India Herbs is open to affiliates from all countries. Although, approval of your application is at their discretion as they pay close attention to the compatibility and synergies with your site.
CrocMint Affiliate Program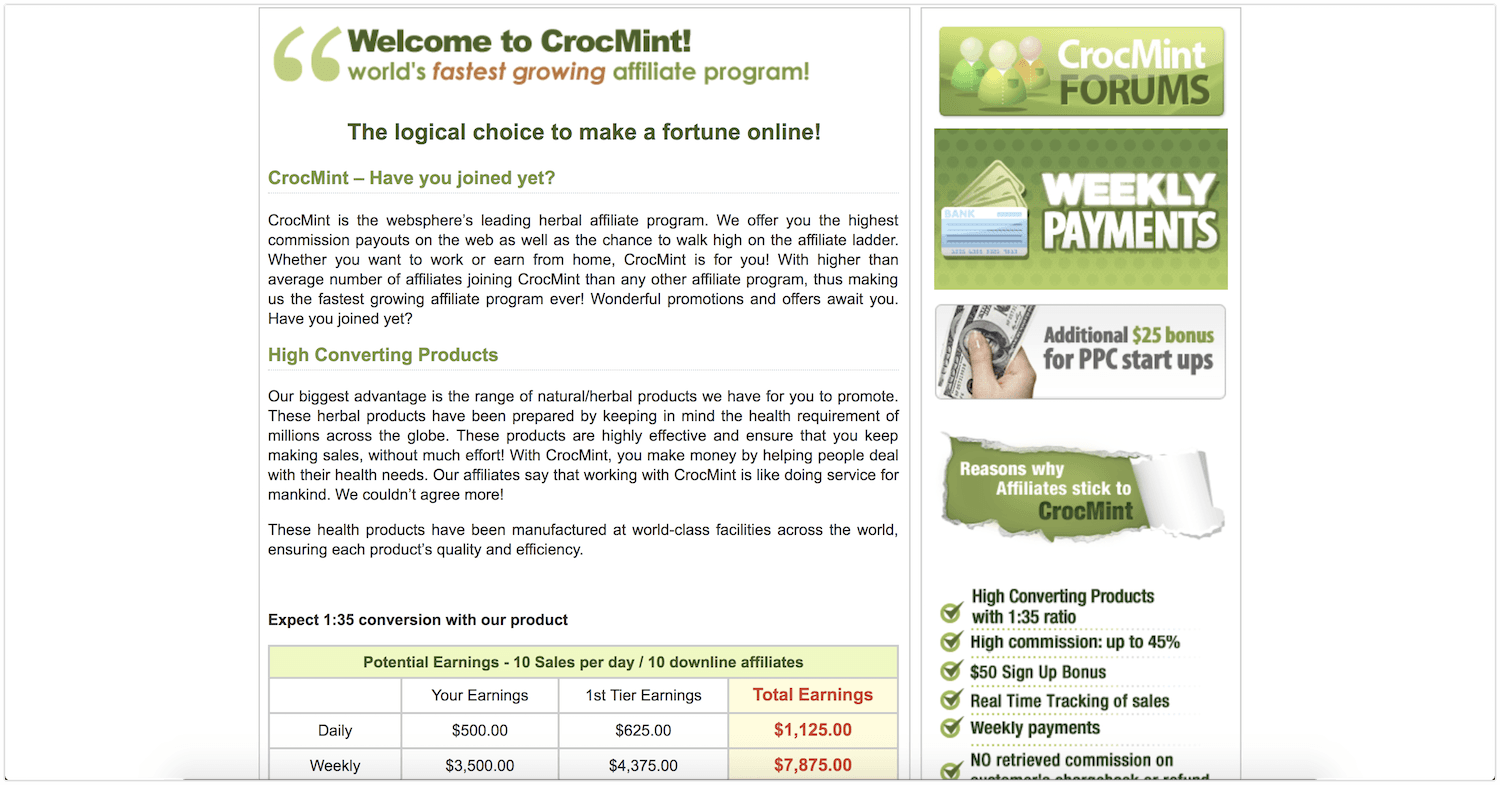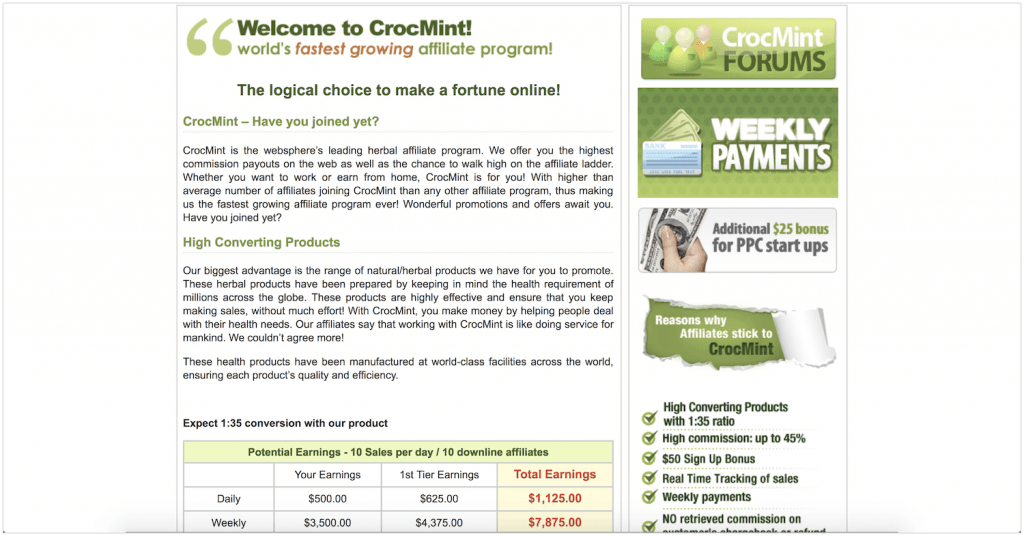 CrocMint is a well-regarded health affiliate program and has been in business for quite a long time. They offer generous commissions and a wide range of products to choose from which we will discuss in detail in this short review.
What Can You Sell?
CrocMint offers an expansive range of herbal products to sell which fall into the following categories: health, skincare, sexual health, anti-aging, and weight loss.
CrocMint Commission Rate – Up to 40% on each sale.
CrocMint offers quite generous payments of up to 40% on each sale depending on the type of product as each product has a different commission ratio.
✔️ Benefits:
Two-tier affiliate program which allows you to make 10% of the sales generated by your downline.
High converting products.
Robust tracking system.
Payments are made on a weekly basis every Wednesday.
Get Paid via Bank Wire, PayPal, Paxum, and Web Money.
✖️ Disadvantages:
Selection of products can feel limiting when compared with other health affiliate programs.
Who Can Use the CrocMint Affiliate Program?
CrocMint is open to all types of affiliate marketers from all countries.
(More) Health Affiliate Programs Available
While the above health affiliate programs listed above are some of the most popular ones, this list is by far complete and there are many other programs you can choose to join.
Remember, you can also join multiple programs as an affiliate, you are not limited to promoting just one.
For some more health affiliate programs that you may be interested in, feel free to check out this list here.
I've also just published a bigger list of health supplement affiliate programs so take a look at that as well.
How To Promote Health Products Online
One thing you have to keep in mind when promoting health products online is that you are quite literally dealing with people's health.
Every precaution to make sure you are not providing the wrong information to customers that could lead to serious health damage.
If you plan on promoting health products, make sure you put in the disclaimer that you (most probably) are not a doctor and these are solely your opinions and how the products helped you.
The health niche can be quite tricky sometimes to promote as there are laws protecting the end consumer that you won't find in other niches due to its sensitivity but with that said, one of the best ways to promote health products is by learning SEO:
SEO will help you reach people who are looking for a specific type of information online.
With health products, you can't really do much on social media since typically people do not share health-related problems in public, but as we've seen from the above-mentioned Google Trends, they do search Google quite often for possible solutions for what is currently troubling them.
How To Maximize Earnings As A 'Health" Affiliate?
The best way to get the most out of your affiliate marketing business, whether it's in the health niche or otherwise is to know what you are doing.
If you're brand new to affiliate marketing and have no idea where to start, then I would like to suggest you take up my #1 recommended online marketing training course – Wealthy Affiliate.
There you will find all the information you need to make sure you are building an affiliate marketing business that is here to last.
WANT TO KNOW HOW I MAKE MONEY WITH
AFFILIATE MARKETING?
(YOU ALSO GET A 10-DAY COURSE FOR FREE WHEN YOU SIGN UP)
After signing up, you will be redirected to the course page where you need to sign up again - no credit card required, just an email will do.
In Closing
Thank you so much for reading. I hope this quick list of health affiliate programs has given you some insight on what to expect from this niche and what commissions are being offered in the industry.
If you have any questions, be sure to let me know in the comment section below as I would like to hear your thoughts about this.
Talk soon.
NB:
Want to see how I make money online?
Here's my latest guide
showing you everything I do to earn money with simple, easy-to-build websites.