If you're brand new to affiliate marketing, welcome… it's a fantastic business model that you can use to start making money online.
As I'm sure you've realised by now, there are a few things you need to learn to make affiliate marketing a successful venture and one of these things is learning;
How to do keyword research for your affiliate marketing website.
There are many things you need to learn when attempting to make money with affiliate marketing but one of the most important skills is picking keywords that are easy to rank and that will bring in commissions.
Failure to do so can be fatal for your business.
In this guide, I am going to share with you my process of how I do keyword research for my affiliate websites and I will be telling you;
What keywords are (and why they're important for affiliate marketing)
How to do keyword research like the pros and
The 5 easy-to-use keyword research tools you can use (4 free, 1 paid).
I'll also link a few more additional guides and resources so you learn more about keyword research and affiliate marketing down below.
If that sounds interesting, keep reading as I'm about to do a deep dive here and tell you exactly all you need to know.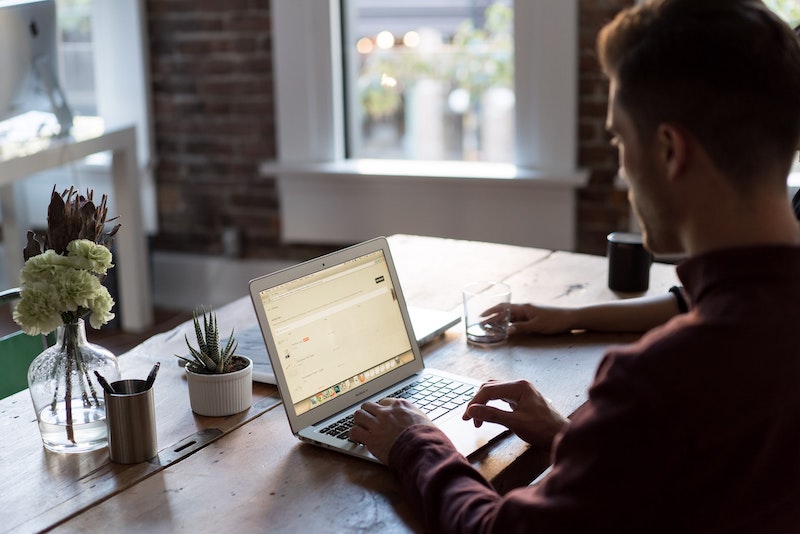 What Are Keywords?
Keywords are the phrases people type into their favourite search engine (typically Google) when they are looking for information online.
As an affiliate marketer, your job is to get "in front" of these people with your content and get them to your website where you will eventually sell them on a product which you will be paid a commission on.
Why Are Keywords Important For Affiliate Marketers?
The cornerstone of every successful affiliate marketing website is the type of traffic you get.
For affiliate marketing purposes, the best traffic you can get is from SEO (search engine optimisation) and that's because all search engine traffic has "intent".
Nobody goes searching on Google to waste time. They typically want to find something and many, are looking for information (and products) that could solve a specific problem they have.
There are what we call keywords with a buying intent and they're the type of keywords you want to find as an affiliate marketer.
How To Know If A Keyword Has "Buyer's Intent"
While I'm going to share with you a few keyword tools down below, the best tool you can use with SEO is "common sense".
Here's an example of what I mean:
People who search for "cat videos" are probably not looking to buy cat food. However;
Someone who's searching for "best food for Siamese cats" is probably someone on a mission to find (and buy) the best food for their cat.
That is what I mean by keywords with "buyer's intent".
I can't give you specific examples because I don't know your niche, but to help you get some ideas going, these are typically the type of phrases people use when they are in "buying mood".
How to buy _____
Where to buy _____
Product X review
Product X vs Product Y
How much does Product X cost?
Best ____ for _____
Makes sense?
I have a few additional resources down below to further drive the point home, but let me now tell you about some of the best keyword tools you can use to find these type of keywords.
Want To See A Live Affiliate Marketing Case Study?
5 Keyword Research Tools For Affiliate Marketers
Next up I have 5 keyword tools which you may want to check out (4 free, one paid) but before we get into that, one thing you should know is that there are plenty of keyword research tools out there and each one of them will present different data from the rest (so take everything with a grain of salt).
However, the below 5 are what I currently use (with the exception of one) and I can assure you that the keywords these tools will reveal will be more than enough to get you ranked for buyer-rich keywords and earning affiliate commissions.
Google's Autosuggest Feature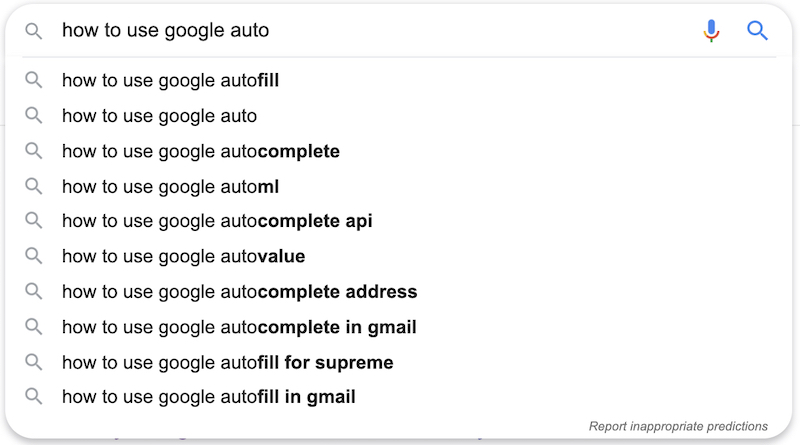 One quick way any brand new affiliate marketer can find some great keywords is to see what Google is auto-suggesting to people.
These are "long-tail keywords" which typically have very low competition, and if you look hard enough, you'd be able to come up with plenty of "buyer keywords".
How To Use Google Auto Suggest
The Google autosuggest is simple in theory but effective in practice & it works like so:
#1 – Go to Google
#2 – Start typing in your keyword and then
#3 – See what Google auto-suggests while you are typing
AnswerThePublic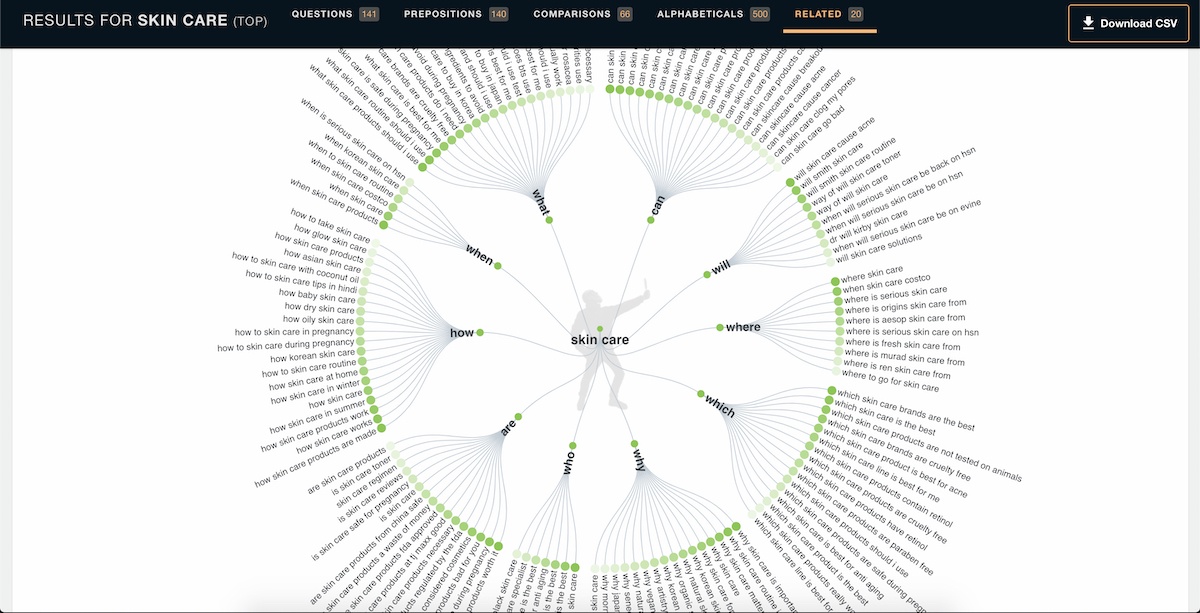 This is one of my favourite SEO tools that very few people know about.
What it does is that it curates all the "long tail" keywords people look for in Google.
How To Use AnswerThePublic:
#1 – Simply visit the ATP website here.
#2 – Type in a short (root) keyword.
#3 – In a few seconds, ATP will reveal to you the most commonly searched long-tailed keywords for that niche/keyword.
Google's "People Also Ask" Keyword Tool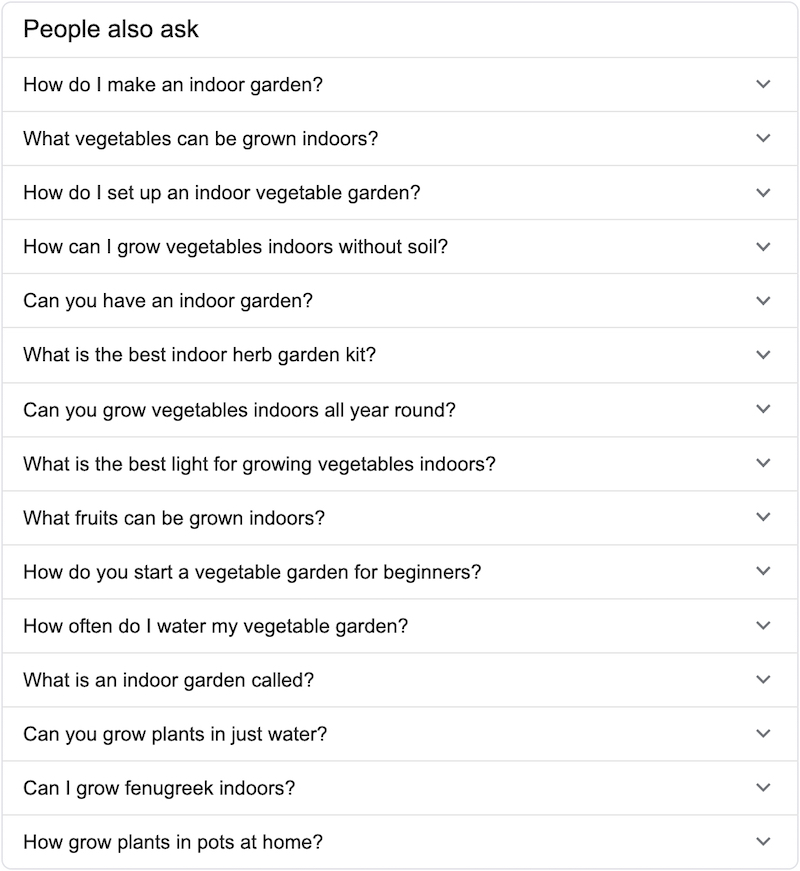 One other tool which I am also enjoying and having good results with is the People Also Ask feature in Google.
Now you can use the keywords you find here as a standalone article, or you can use them as sub-headings (if it makes sense to do so) in an article with your target keyword,
For example, if your "main keyword" is:
"How To Do Indoor Gardening"
You can also include the below suggestion as sub-titles (H2s) when you are creating your article.
PRO-TIP: The more you click on these keywords, the more related keywords will come up.
Neil Patel's UberSuggest Keyword Tool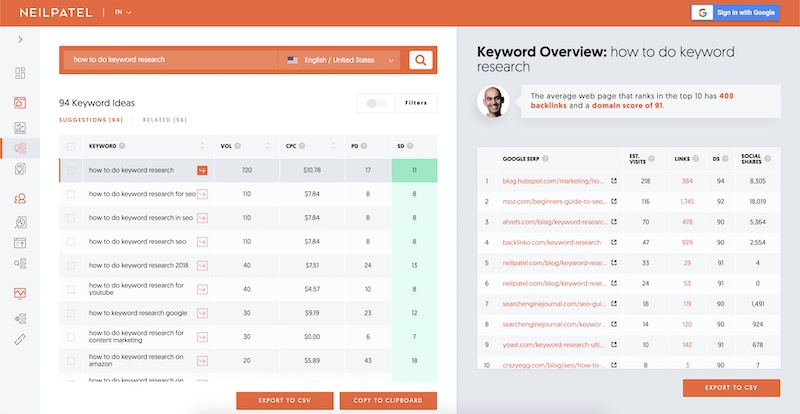 This is also another popular tool that you can use. I don't use it often as I prefer the AnswerThePublic tool myself, but since everyone talks about it, and it's free, I saw it fit to give it a mention here.
Here's how you use it;
#1 – Go to UberSuggest.com
#2 – Type in your main keyword.
The tool will reveal a list of long-tail keywords which you can either target with a stand-alone article or include these keywords as sub-headings inside your main article.
Ahrefs

I'm generally not a fan of premium keyword tools, but Ahrefs is more than just another keyword tool.
Ahrefs is an all-encompassing tool for affiliate marketers using SEO to get traffic and it's by far my personal favourite here.
It's not free, and it's not cheap, but you can get a 7-day trial for just $7.
Using the keyword research methods I've outlined in my profitable niche picking guide, in 7 days you can find enough keywords that will keep you busy for years.
How I find low-competition keywords with Ahrefs:
Type in my main keyword/idea.
Set the filters to 4 words+ and
Adjusting the difficulty to "up to 10".
SN: The keyword difficulty in Ahrefs is based on an estimate on how many backlinks you would need to rank in the Top10but from experience I can tell you that you can, in fact, crack the top10 without any backlinks.
Are Backlinks Important to Rank?
Yes and no. While backlinks can (and do) help with rankings, they are also not the only ranking metric Google looks at. If you're one who's constantly worried and obsessed with backlinks, you may want to see some of
my controversial ideas about backlinks.
Google Search Console (Webmaster Tools)
This is my final suggestion, and I left it for last because if you are starting out with a brand new website, then this method is not for you.
However, if you have a website that is more than 6 months old, with a few blog posts already ranking and bringing in traffic, the Google Search Console tool is by far the most effective and accurate keyword research tool you can use.
What you do is look at the pages that are already ranking in Google an then see what keywords they are ranking for.
You'll often find that one posts rank for hundreds (even thousands) of keywords so you will see keywords which you are ranking, for but not really optimised for.
What you can do at this point is update your already ranking blog post to include that keywords (which will give you a leg up in rankings) or; you can create an entirely new article focused around that specific keyword.
Given how you're not optimised for that keyword yet you still rank for it, it means that that keyword is somewhat easy to rank for so a fresh article primed for that keyword should get you a Page 1 ranking with ease.
You can learn more about this in step 3 of my Affiliate SEO Mastery course (more on this below).
Learn More About Keyword Research:
One of my biggest strengths in affiliate marketing has been my ability to pick easy to rank for keywords with plenty of targetted buyers.
It took me a while to "master" affiliate keyword research, but I've finally got it down to a few exact steps. If you'd like to learn more about how I do my keywords research and my affiliate niche-picking;
Take a look at some of my previous guides about this here:
Alternatively – if you want a more structured approach to learning affiliate marketing – here are two fantastic courses which will help you get started.
✔️ Wealthy Affiliate:
If you're just getting started with affiliate marketing, then I highly suggest you check out Wealthy Affiliate and all their incredible tools they offer to help you get started and actually make money in a relatively short amount of time.
In their 10-day getting started course – which is free to join – they have an entire lesson (Lesson 09) dedicated to helping understand what keywords are, how they work and how to do find them.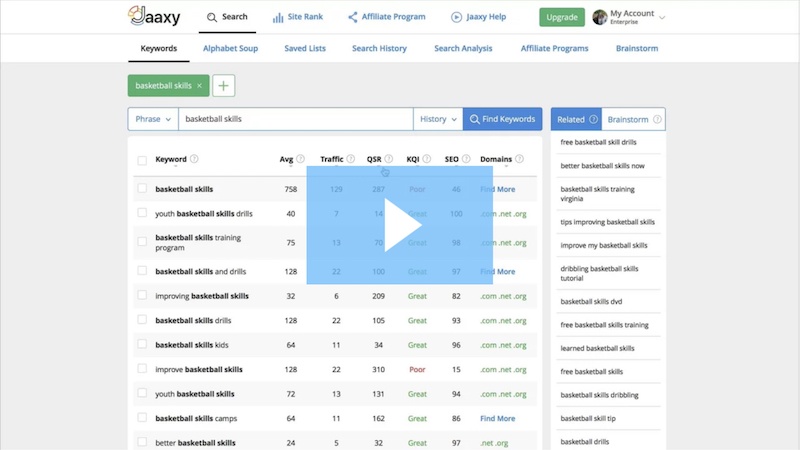 If you're just getting started with affiliate marketing, I recommend you sign up with WA as it will clear up a lot of the confusion about affiliate marketing and how to make money with it.
You can find my in-depth Wealthy Affiliate review here or you can sign up to Wealthy Affiliate using this special invite link.
✔️ Affiliate SEO Mastery:
The Affiliate SEO Mastery is my own course which I have created specifically for affiliate marketers struggling with keyword research and SEO.
As I've said many times throughout this article, keyword research is one of the fundamental skills you need to learn if you want to succeed with affiliate marketing.
My course gives you a simple, yet effective 3-step plan to get your site off the floor, and onto Google's first page.
You can see the Affiliate SEO mastery here, and you can also read my very biased review here, but if you're looking to get it for free (instead of paying $97), read the next paragraph.
✔️ Introducing: The Affiliate Starter Pack Bundle!
This is a special bundle I've created myself for all those who really want to make something happen with affiliate niche websites, SEO, keyword research and making money online.
The Affiliate Starter Pack Bundle consists of both the Wealthy Affiliate premium membership and the $97 Affiliate SEO Mastery.
For a limited time online, if you decide to go premium inside Wealthy Affiliate, which will cost you only $19, you will get my $97 Affiliate SEO Mastery course for free.
You can learn more about the Affiliate Starter Pack bundle here >>
In Closing
So there you have it.
My tell-all guide on how to do keyword research for affiliate marketing.
I really hope this has given you a well-informed roadmap on how to find easy-to-rank for affiliate keywords which will make making money with affiliate marketing so much easier.
I'll leave you to it.
WANT TO LEARN HOW TO MAKE MONEY WITH AFFILIATE MARKETING?
Join the 3HUNDRD daily affiliate marketing newsletter and get access to my latest ebook and course - ALL FOR FREE!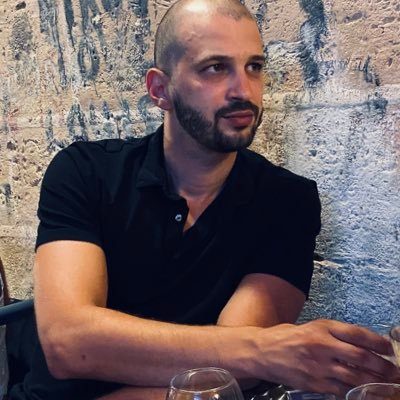 Since 2011, I've been learning how to make money online with affiliate marketing. This website is where I share everything I know and all I will learn along until I reach my next income goal of $30,000 p/month.
wanna learn how to make money with affilate marketing?