If you want to find success with affiliate marketing, one of the first things you need to master is SEO traffic or in other terms; Google traffic!
The all mighty, all-powerful big G is without a doubt the best traffic source you can get and truth be told; without it, your affiliate marketing venture will never be successful.
In this post, I want to show you;
How to do keyword research for affiliate marketing.
What is keyword research?
Keyword research is the practice of finding the phrases people type into Google that you want to rank for.
I'm guessing you already how SEO works and why is it important to rank for your keywords so I'll just leave it at that.
If you're still a complete newbie at SEO, then check out some of my SEO guides here:
The idea behind finding and using great keywords is for the simple fact that you can have the best content in the world but if nobody is reading it, then it's worth absolutely nothing and no; you won't be making commissions.
Using the right keywords, at the right place and at the right time can literally make or break your business (yes, it is that extreme).
Ok, enough hype, let me give you my strategy on how to find the best keywords for your affiliate marketing hustle.
How To Do Affiliate Marketing Keyword Research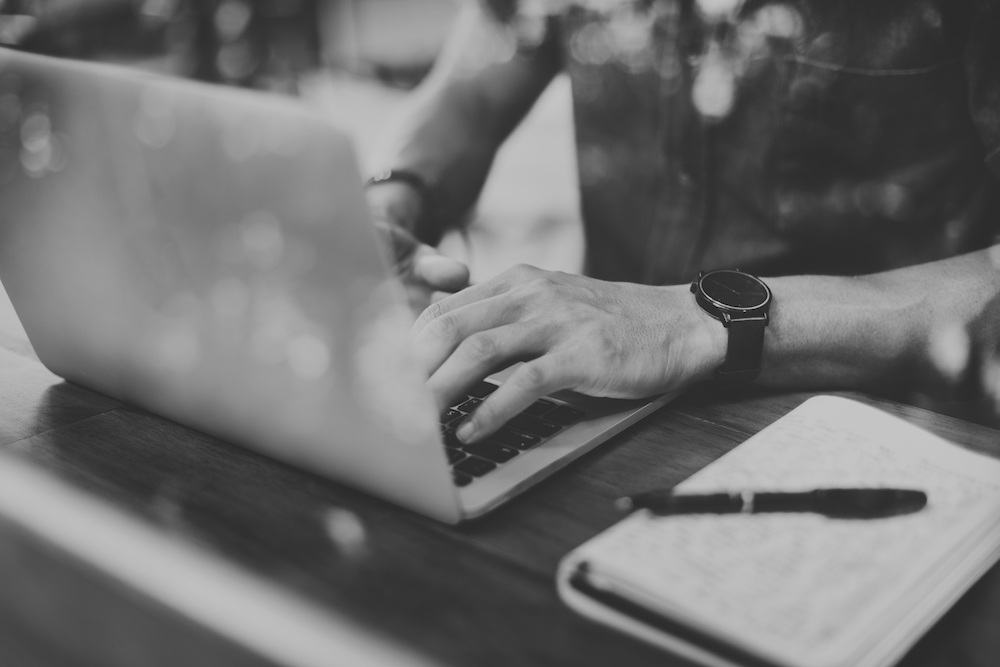 Using Keyword Tools
One thing you are surely going to need to get precise data and numbers is a keyword tool that can deliver the exact volume of searches that a keyword gets.
We do this because you just can't target any keyword (although it is accepted in some cases), but in order to do affiliate marketing properly, you need to see what people are looking for and provide the information they are so desperately needing from you.
My favourite keyword tool which I have been using for the past 4 years is a little-known tool called "Jaaxy".
It's a paid membership service (which costs just $19 a month) but it delivers so much data on the keywords you're looking for that it puts it way above the competition.
The other option for you, which is free, is AnswerThePublic but it does not give you any details and/or numbers.
Looking At What Google Says About Your Topic
Google is probably the best keyword search engine in the world and for obvious reasons; it holds the most data on what keyword research is being done.
A little-known trick that brings in results using the "Google Alphabet Soup Technique: that a lot of people are finding success with and I usually use it to get more ideas and more relatable keywords for my topic.
While this method delivers a lot of keywords for affiliate marketing purposes, if you scroll down, you will find that most often than not, Google also gives you more ideas. These keywords are related to your main keyword and these keywords can be used as sub-titles in your post.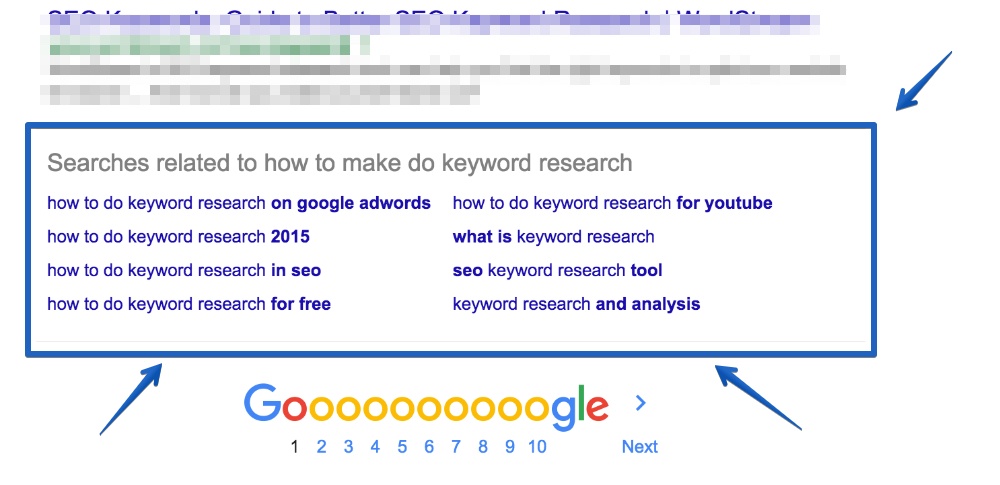 Doing this will show Google that you are covering the subject from every angle and will "hopefully" rank you accordingly for all the keywords you manage to hit.
Remember though; this is not a rule. It's more of a "set of guidelines" and a "bonus tip" so do not stress out if you don't include any of these relatable searches (or none for that matter).
Have You Got Comments Yet? If So, Good!
Want to know what your audience is looking for information about?
Easy; if you do have an audience that are leaving you comments (which would require you to have a bit of authority and a constant stream of traffic coming in), then you will find many, many ideas on what to write about next without doing any keyword research.
NB: Let me just add here (and this goes for every method I discuss); that you do not have to write every single post with the hopes of ranking. Sometimes you just want to provide great information without the expectation of ranking number 1. I find this leads to much less frustration and much more enjoyable writing.
Back to the topic…
If you have any comments on your site, go in and look for questions or better yet a question that pointed out a bit of confusion in your post, this will be a great time to write another post addressing that specific issue.
PRO TIP: Whenever a commenter leaves a comment, he / she also leaves their email address. When you answer that specific question they had, make sure you email them and let them know that you saw their question and addressed it in your new blog post.
Are You Doing Product Reviews?
I have talked extensively in the past how doing product reviews for your niche is a great way to get rankings, get traffic and get sales.
The sole focus of this blog for the past 6 months have been only doing product reviews (excluding the online business advice I sometimes publish).
In any niche, sub-niche and industry you can imagine, you will be able to find products that people are buying and are also looking for information on before they make that final critical purchase.
A good place to start looking for products to review and promote is by using the Amazon Associates program.
If you're selling digital products, you can take a look at affiliate programs and networks such as:
Also, make sure you look at 'best selling" products of the past week or month (if you want to push it a bit).
This will guarantee that the products you will be reviewing are:
Selling quite well already (otherwise they wouldn't be on the top selling list) and / or
There is some buzz around this product (whenever a product just launched, it has a lot of sales and a lot of people looking for information about it).
My process of doing product reviews is me looking at the top charts of JVZoo and The Warrior Forum, looking at the hottest selling product TODAY and writing, publishing and ranking the review that very same day.
I won't say this will guarantee success, but it does get results over 80% of the times for me.
What keywords do you have to look for when doing product reviews?
Always make sure you include the main keyword which will be "product x review" in your title and then add your thoughts about this product as part of the title.
You might also want to include in your review these types of phrases (or similar):
Is product x legit?
Is product x a scam?
How much is product x?
Product x upsells.
These won't necessarily carry a lot of weight if you plug them into any of the keyword tools that we've mentioned above but it will give both the readers and search engines a clear idea of what your review is about.
Again; this doesn't guarantee success all of the time, just most of the time.
Product reviews are great. Learn how to write a solid review, learn how to write consistently great content and sit back and watch the rankings, traffic and sales come in.
As proof, I'd like to offer my own humble numbers doing reviews and this is a screenshot of this blog's traffic up till today after I started it from scratch on February 2016.

Closing Words
Thank you very much for reading this post, I really hope this has shed some light on how you can do keyword research for affiliate marketing.
I am 100% sure that if you follow the guidelines outlined above, you are going to see success within the search engines in no time.
Sure it may take some time, so do not worry if at first you don't see much traffic coming in but remember that great SEO work is not done in a day,
It's built brick by brick, day by day till one day when you wake up, check your analytics and find out the for the past 6 months, your traffic has been climbing steadily!
And remember; there is no limit as to how many keywords you can use, how many posts you can write and no limit to how much traffic and money you can earn.
Whatever niche you're in, there is always something to write about for that niche. No niche will ever go completely dry and you can never cover everything that can be covered in a topic (that is impossible).
I'd invite you to check out the process one of my digital mentors goes through finding content ideas for the most obscure niches out there.
If you're having troubles coming up with content ideas, then check out this post and let him show you how to generate content ideas for a year from doing just 5 minutes of work every day.
Before you go, I'd like to ask you to take 10 seconds of your time and sign up for my newsletter. I will be sending you:
My weekly online business advice tips.
An invitation to try out my #1 recommended course; "Wealthy Affiliate".
Till next time, thanks again for reading.
Keep learning, start earning.
Mr 3 HUNDRD