If there ever was an "evergreen niche" with massive potential and the ability to make ridiculous money with; it's sports.
Today, I will be showing you how I would go about starting a sports blog that earns money, giving you everything you need to know, do and learn to make your sports blogging a successful venture.
Before I get going, I'd like to add a little disclaimer here and tell you I do not currently run a sports blog myself – however;
Back in my agency days as an "SEO executive" and "head of affiliates" (titles sound much fancier than they should be), I was responsible for a handful of sports and sports-betting blogs and;
I got to see first hand how much money a sports blog can earn when I ranked for the "Mayweather vs Mcgregor" fight keywords and managed to generate an obscene amount of affiliate commissions with it.
Also, to get an even better understanding of how sports blogs function today, I've invited a student who runs a successful sports blog to share with us his "best tips for starting a sports blog" so lookout for that further down below.
Let's get started…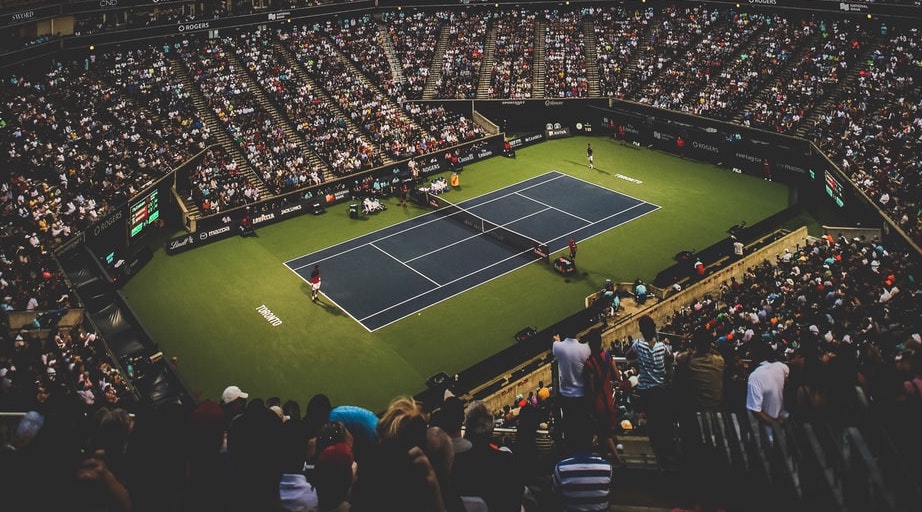 NB:
Want to see how I make money with affiliate marketing? My new book reveals my entire process, including my 4-step approach to building affiliate websites.
CLICK HERE to download my book for free
.
How To Start A Sports Blog (Overview)
Pick Your Niche & Angle
Pick A Name For Your Sports Blog
Register Your Domain Name (ASAP)
Set Up Your WordPress With A "Sports Blog Theme"
Launch Your Blog (With Your First Post)
Pick Your Niche & Angle
The first step – before you do anything at all – is to figure out what niche + angle you want to target. For example;
There are many niches in the sports industry (too many to mention) but let's just say you pick "basketball" as a niche.
Ok. What the angle?
Is it going to be a basketball / NBA news type of website?
Are you going to cover College basketball?
Are you going to do basketball shooting tips & tricks – or
Are you going to be selling basketball jerseys and memorabilia?
Of course, you can also choose "all of the above".
In that case, you want to pick a "blog name" that does not pigeonhole you into one specific vertical of the niche.
My suggestion would be to focus on just one niche and one angle at a time before you decide to expand your content calendar.
This will allow you to quickly gain notoriety within Google (and with readers) for what you're blogging about.
If you're jumping from one topic to the other, it could still work, but you'd be making things much harder than they have to be.
Again, it's very important you decide on what you want to do before moving on. The next step is to register a domain and then setting up your website.
Knowing what you want to do will make both steps much easier.
Pick & Register A (Domain) Name For Your Sports Blog
Now that you have a good grasp on what your sports blog will be about, it's time to register a domain name.
I'll admit, this can get tricky because it may seem like "all the good domains are taken", which is true – however;
Do not let this hold you back or take too much time.
Get creative, do some research, try out some domain name generators until you find one that you like and that's also available.
Once you do, you can go ahead and register the domain with a domain registrar and you'll "own it" for a year.
(Once the year is up, you can then renew it and keep on running the site as usual).
There are many domain registrars you can use, but my suggestion would be to register it via BlueHost as you will get it for free (all you have to do is pay hosting, which is a must).
You can see my BlueHost review here.
The good thing about BlueHost is they also offer 0ne-click installs for WordPress sites, which leads us to the next step…
Set Up Your WordPress With A "Sports Blog Theme"
Don't waste any time trying to find the best blogging platform to use, just use WordPress.
It's the best one there is, super-powerful, fast, reliable and very easy to use.
Again, you'll get a free WordPress website from BlueHost when you register a domain so you'll have your WP site up and running in no time (without needing any technical know-how).
If you're worried about how to use WordPress, you can see this video-guide below so you get a small taste of how it looks and how easy it is for anyone to manage:
One thing you may want to do (although this is not necessary, at least in the beginning) is to install a sports-related WordPress theme.
A "WordPress theme" is a file you upload to your WordPress giving your website a brand new "look" to it.
You can find a list of free sports-themed WordPress themes here – or;
You can also check out ThemeForest for some themes you may like (although these will be paid themes)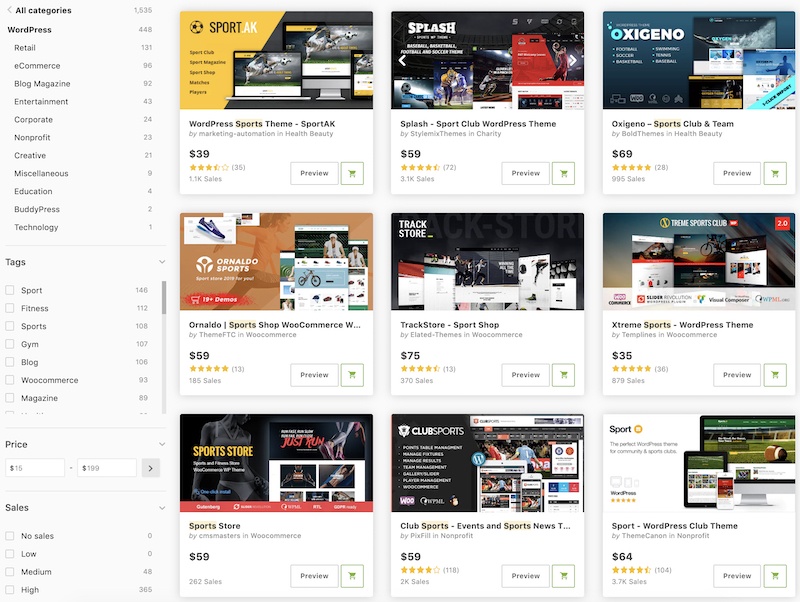 Again, the theme should always reflect what you'd like to achieve with your sports blog.
If you want to have a sports-news blog, then look for a theme that best reflects that.
If you want a "sports tips" blog, you can look for something more simple and generic.
Launch Your Blog (With Your First Post)
Next up on your to-do-list, is to start publishing content (blog posts) on your website.
I'm sure you know that blogging does involve writing and publishing content so this should not be a surprise for you, however;
I do know a lot of beginner bloggers feel they're not a great writer. That's ok.
I sure am not, but I have still managed to build a full-time blogging business.
One thing I can tell you is that you will get better at writing if you dedicate yourself to writing one blog post a day.
That alone will give you more than enough content to quickly fill up your blog with content and it will get the ball rolling for traffic to start coming in.
Of course, publishing content is a must as that is what will be getting traffic to your website and that is how you will be making money.
We'll talk more about how to make money with a sports blog further down below but before we get to that, here are…
5 Great Sports Blog Examples (For Inspiration)
To help give you some ideas, I put on my research hat and did a bit of digging to see what other sports blogs are doing.
I've tried my best to avoid the "well known" ones with huge audiences but if you're a sports fan (I'm not), I can't guarantee you haven't heard of them yet.
If you have heard of them, that means you should know what they do right, and what they do wrong so you can use that information to help you create your own successful sports blog.
Whatever you do; don't try to copy what these guys are doing. Trust me, it won't go well.
Here are some of my favorites.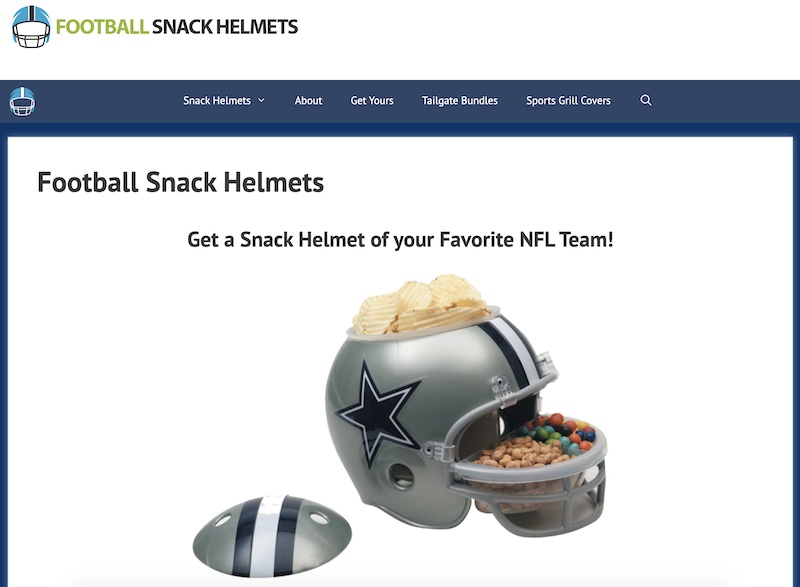 This is a great example of a sports-themed website that's not just about the news but rather sports merchandise that can make a lot of money with a clear target audience and clear way to make money (using the Amazon affiliate program).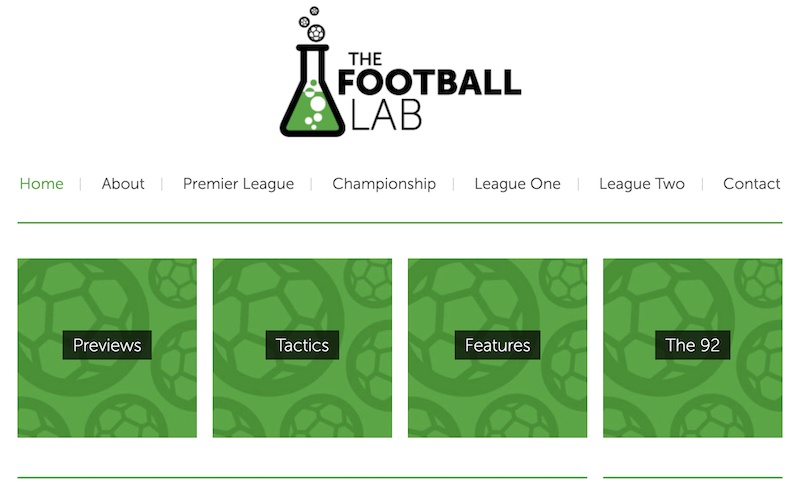 This is a mix of bot sports (football/soccer) related news and also helpful information and guides about sports teams, upcoming games, etc..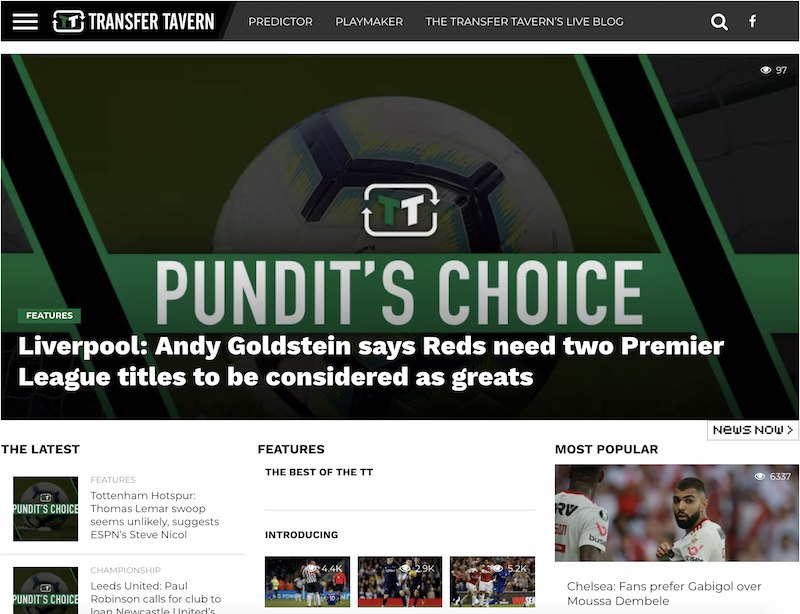 In football (soccer), player transfers are a big thing and people love to speculate on who is going where and why. This blog provides detailed information about football player transfers.