Can you make money writing comments on websites?
As it turns out – yes you can.
Now there may be a lot of ways/platforms you can do this, but what I am going to share with you today is a method which I have tried and used myself and by following the instructions in this blog, you can be earning $0.50c per comment you leave on any website.
Now, of course, $0.50c is not meant to be "life-changing money" by any means, but;
Spending an hour or two a day writing comments for people on their website could net you a decent extra chunk of change every month, and I'm going to show you how to do it here.
In this article, you're going to learn:
How to make money writing comments for websites
The best platform I know that allows you to do this.
A few more (better) ways to make money online +
How to start your own "online business" (if that's what you're after).
Sounds good?
Let's get started…
NB: There Are Better Ways To Make Money Online ✅
While it's possible to make money by writing comments, this method does not earn you a lot of money. However, I decided to create this guide because I know I have readers from all over the world & for some,
this gig would be enough to pay some bills
. If you're looking for a better way to make money,
you can click here
or you can read the bottom section of this guide. ?
Can You Make Money Writing Comments For Websites?
Summary
Start making money from today. ✔️
Get paid via PayPal. ✔️
Near-impossible to earn a full-time income. ✖️
You're still trading time for money. ✖️
Why Would Someone Pay To Receive Comments?
In case you were wondering why would someone pay you to leave comments on their website, the reason for this is that comments give a sense of trust and authority both to people reading the website, and to search engines.
Many webmasters look to search engines as a free, high-quality and reliable source of traffic so if they have a website that looks like it has readers, engagement (and additional content from comments), the idea is that Google will rank them higher.
What comments also do, is they allow the website owner to answer questions from people and thus build more trust with their readers.
Answered comments also encourage other readers to comment and thus; it can build on itself for more organic contents from real readers.
Anyways, but what do you care right?
You just want to see how you can make some money from this.
Well, let me show you how you can earn start earning $0.50c per comment you leave.
How To Get Started Make Money Writing Comments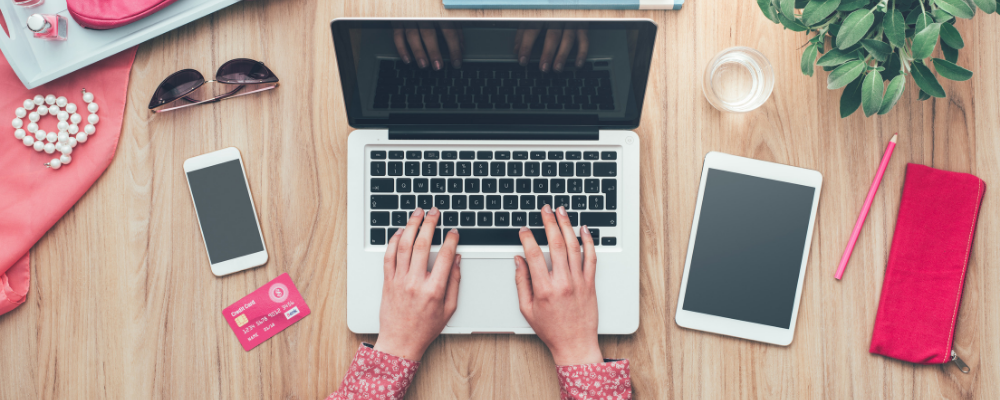 Step 01: Sign Up To Wealthy Affiliate
There are probably other options, but one platform I know of that is both legit and that I have used myself in the past is Wealthy Affiliate's SiteComments tools.
Wealthy Affiliate is an online university for those looking to build websites to make money online, one of the features implemented in this University is the fact that you can "buy comments" from other members.
This is what gives you, the opportunity to make money writing comments.
Click here to join Wealthy Affiliate (it's free) and then move on to step 02;
Step 02: Visit The SiteComments Section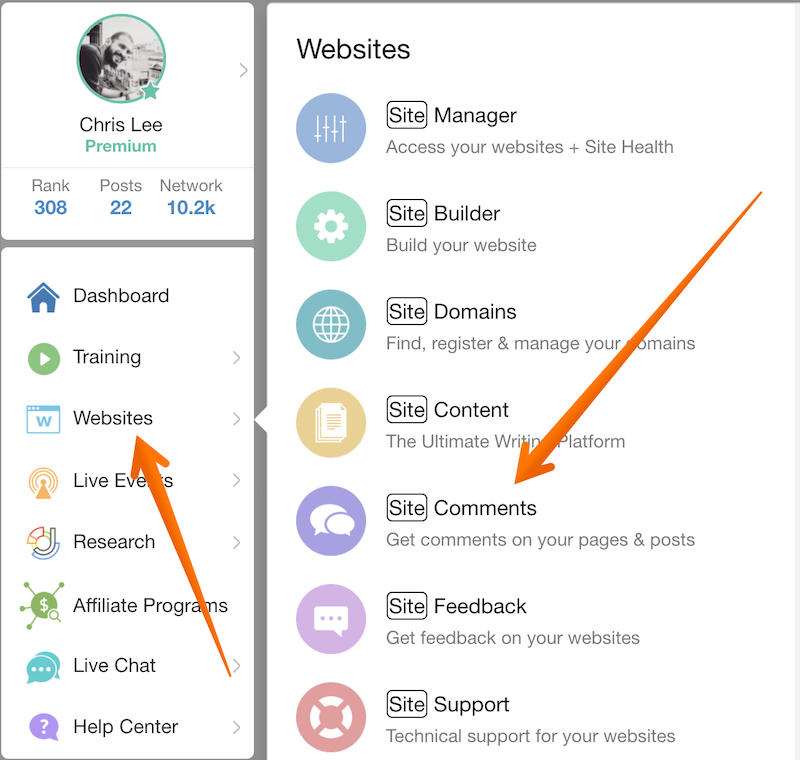 Once you've created your account, visit the SiteComments feature which you will find by following this path:
Websites >> Site Comments.
Step 03: Pick Your Interests

Next up is you need to pick your interest.
I highly suggest you leave all interests checked as this will give you more opportunities to make money but you can pick out these interests at will and only leave comments on websites which you find interesting.
Step 04: Start Leaving Comments
Next up is to start leaving comments.
You have to read the entire blog posts and
Then leave a word-comment either with personal thoughts or questions about the topic at hand.
Once you've written your comment, and sent it in, your job is done.
Step 05: Accumulate "Cash Credits"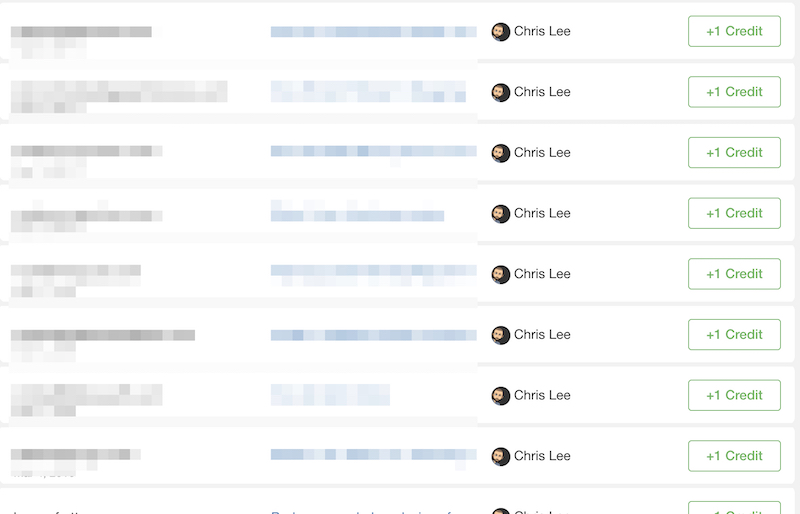 Keep on leaving comments and keep stacking those cash credits.
As I said, you may need to do this for at least one hour a day (ideally 2) so it adds up over time.
Step 06: Withdraw Your Earnings
To withdraw your earnings, you are going to need to have at least 20 credits, which equals to $10.
The minimum threshold you can check out is $10, $25, $100, $200 and you can checkout via PayPal.
NB: PayPal is the only option here so make sure you have a working PayPal account before you try this method.
Step 07: Learn How To Really Make Money Online (Optional)
The 7th step is optional, but I highly recommend you do this:
As I'm sure you're already thinking, making money with comments is not going to earn you a lot of money, which is why (since you're already a member), you can go ahead and do Wealthy Affiliate's training course.
It will show you how to build your very own affiliate website that makes money (it's how I learned affiliate marketing myself).
You can read my official Wealthy Affiliate review here for more information.
4 Pros & Cons of Making Money With SiteComments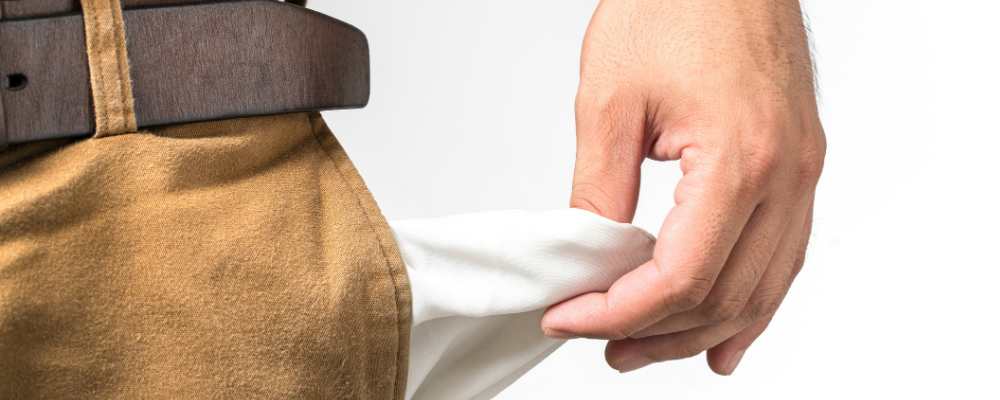 PRO 01: Start Making Money Right Now
One of the reasons I've decided to go a guide about this is the fact that you can make money with this literally starting today.
One of the biggest hurdles of making money online is making your first dollar.
Once you've made your first $1, you will instantly realise that there's more where that came from and that alone is huge if you want to build up a passive income business online.
PRO 02: Easy Withdrawl To PayPal
One other huge benefit of Wealthy Affiliate (and SiteComments) is the fact that you can get paid via PayPal.
PayPal is fast, easy and secure and in my opinion, the best way to be paid online.
CON 01: It's Hard To Make A Decent Income
The biggest issue with this is, of course, the fact that you will probably never be able to leave as many comments as you need to make a full-time income doing this.
But don't worry, down below I will provide some better options of how to make money online.
CON 02: You Are Still Trading Time For Money
One thing that has made me want to start making money online is the fact that I hate trading my time for money.
I'd much rather go through the hassle of building an online business that pays me an income each and every month than continue to trade my time for money.
With SiteComments, you are still trading time for money, but again; I will show you a few (better) alternatives down below.
How Much Money Can You Make Writing Comments Online?
At $0.50 per comment, the potential for earning is there, but it will take quite a bit of time to start earning some decent income with this.
Remember, you would first have to read the article, and then leave a well though-out comment based on what the webmaster is asking from you.
On average – and this depends on your reading speed – it can take anywhere from 5 minutes to 10 minutes to make that $0.50c, which in most cases it won't be worth it.
However, let's just say that you can do one comment every 5 minutes, this would see you earning about $6 per hour.
Again, not much – but added up over a month, this could net you around $180 –  which is not too bad.
But what if you can do two hours, well – you're then looking at about $360 worth of earnings.
But what if you need more than $360 a month?
I'm sure you do, that's why I'd recommend you look for…
A Few Better Ways You Can Make Money Online
There are plenty of ways you can earn money with the internet, too many to even mention (although I did try and create a mega-list of ways to earn $100 a day here), however;
Making money by writing comments is one of the fastest ways to do it.
Of course, it will not allow you to fully go-full time online, but you can use your earnings (from comments) to fund an online business (that will pay you more).
An online business – if you take the affiliate marketing approach – will cost you around $100 a year to run, which is peanuts considering all the benefits that come with having a money-making affiliate website.
I won't go through how to get started here, but I will leave you a few links to show you how to get started, what you need to do and what you need to know to make a full-time income online.
Final Words
There you have it;
A quick-yet-thorough guide on how to make money writing comments on websites.
As I've stated above, this is not the best way to make money (it's not even fun either) but at least you can start earning money from today by simply leaving great comments for people on their website.
If you'd like to get started, go ahead and create your Wealthy Affiliate account and jump straight into the SiteComments page and start leaving comments.
You may also want to check out my previously-published guide on how to make $100 a day online.
I'll leave you to it.
PS: Be sure to watch the video above from my friend Franklin Hatchett. It will show you how to make $400+ a day (using only free methods anyone can do).