As I'm sure you know, there are many training courses out there that promise they can teach you "how to make money online".
However, as you've probably already figured out, very few of them can actually do deliver on that very-inspiring promise.
Over the many years I've been running this website, I have reviewed plenty of these "hot-today, gone-tomorrow" courses and yes, your suspicion is correct; most of them are just plain scams.
However, I do have come across a handful of "online business courses" which I've loved (and that actually made me real money), and today I want to share them with you all below.
All the training course you're about to see are all "proven" methods to make money online.
I can assure you that if you take any of the below courses – and you do not make money – you've done something wrong somewhere.
There aren't many listed, but what you will find below are all courses I will put my reputation behind and suggest them to you with full confidence.
Let's get started…
The Best Affiliate Marketing Training Courses
Affiliate marketing has been my biggest moneymaker from day one. In case you're not quite familiar with what affiliate marketing is, then you can see my "getting started" guide here.
With that said, if you do know what affiliate marketing is (and how it can change your life) but have no idea how to make money with it, then these following courses should give you the strategies you need to execute on your "super-affiliate" dreams.
Wealthy Affiliate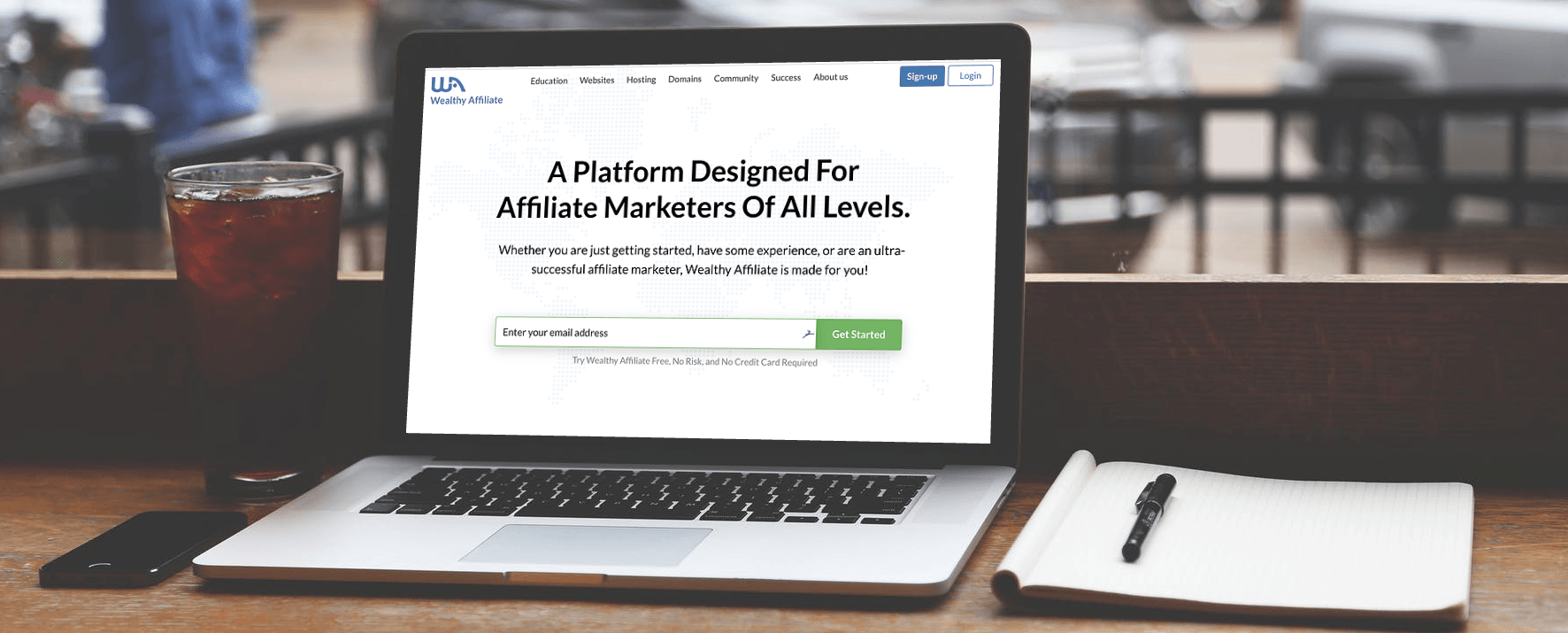 While the online business courses listed on this page are in not ranked in particular order, Wealthy Affiliate is by far the best training course you can follow to learn how to make money with affiliate marketing.
This is where I myself learned all that I needed to know and it's thanks to it that I'm sitting here today making a full-time income from the comfort of my own home.
Here's what you will be learning inside Wealthy Affiliate:
How to find your "niche" online
How to make money with affiliate marketing
How to create content that Google ranks
How to get high-quality traffic to your affiliate website
How to build a life-changing affiliate marketing business
Be sure to check out my Wealthy Affiliate review for more details >>>
NicheHacks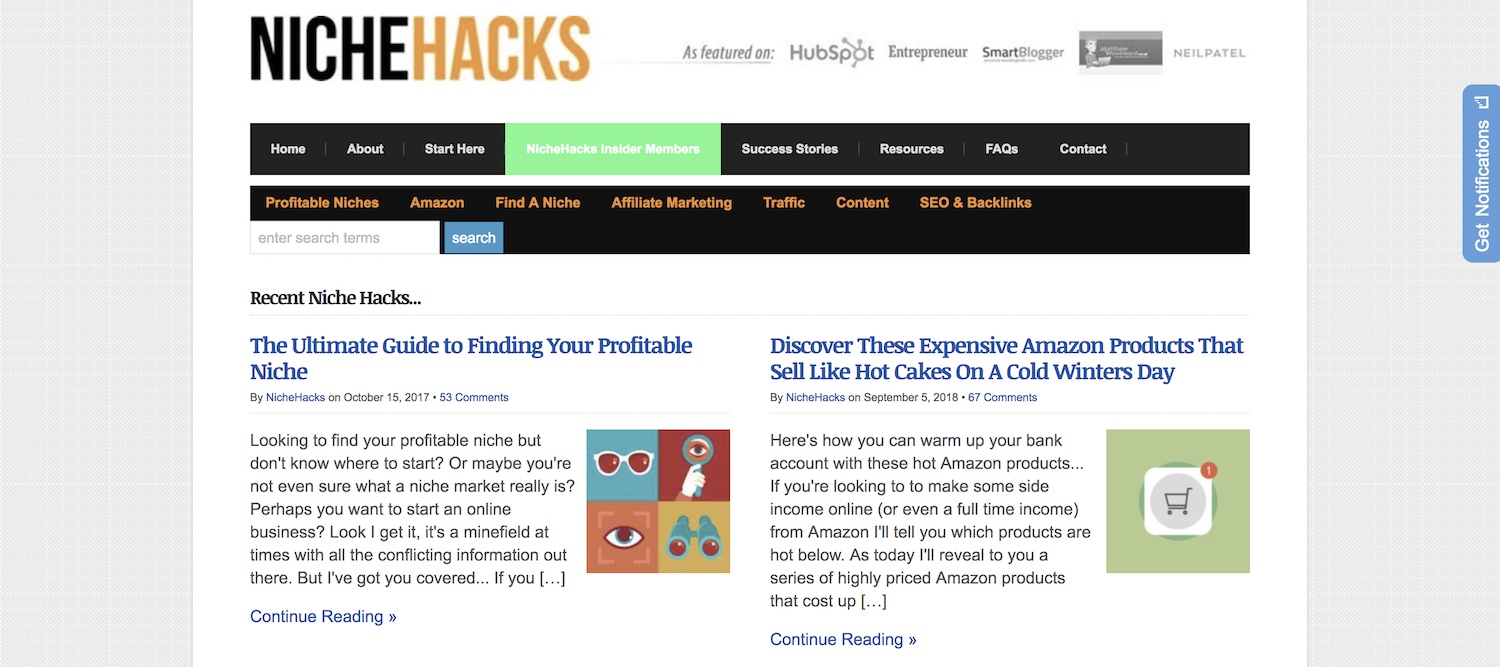 NicheHacks is another fantastic training course and resource for affiliate marketing.
The actual "product" is not a course, but rather a collection of "niche ideas' you can try and target, however… it does come with a lot of training on how to make money with niche affiliate websites.
Here's what you can look forward to inside the NicheHacks course:
How to find profitable niches
How to do keyword research for your niches
How to find great products to promote
How to "qualify" a niche
How to leverage the competition to your benefits
How to make money with affiliate niche websites
You can find out more about the NicheHacks membership site/in my in-depth review >>>
Making Sense of Affiliate Marketing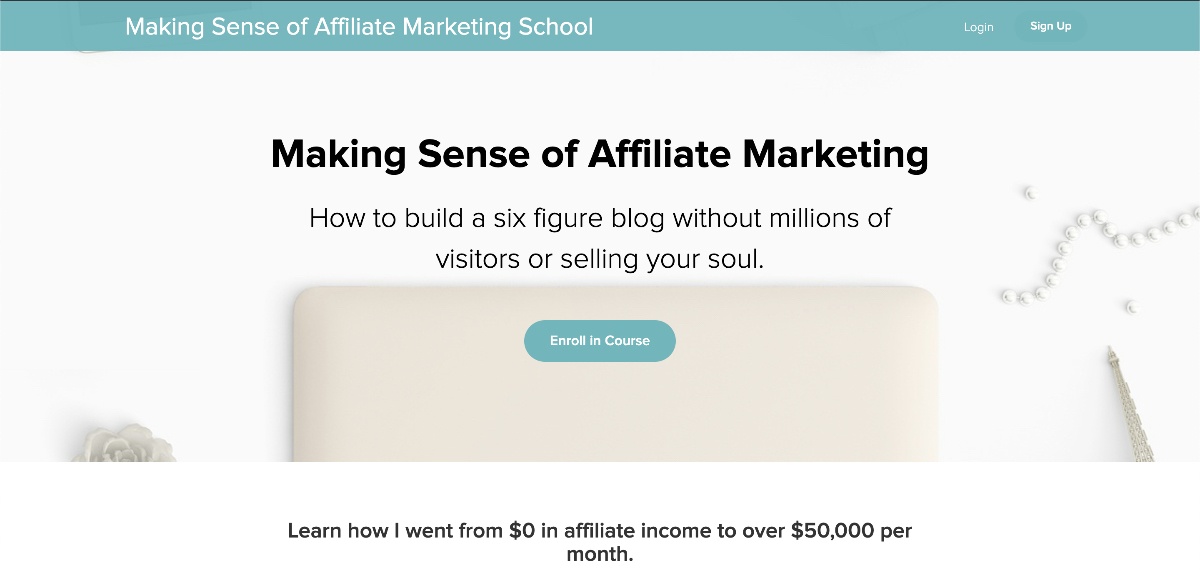 Another favorite for myself (and many others) is the infamous "Making Sense Of Affiliate Marketing" course by Michelle Schroeder-Gardner.
It's a very in-depth course that covers all you need to actually "make sense of affiliate marketing" so it's the perfect option for any beginner just getting started.
Here's what you will be learning inside Making Sense Of Affiliate Marketing:
What is affiliate marketing (& why is it great)
The basics of affiliate marketing
How to determine what products your readers want to pay for
How to find affiliate programs
Tools you need to build a successful affiliate business
How to build trust with your readers
How to create high-converting reviews
and a whole lot more.
You can also see my "Making Sense of Affiliate Marketing" review on this page >>>  
IncomeSchool's Project24 Course

I absolutely love Jim & Ricky from IncomeSchool (you can look them up on YouTube).
They're super honest, practical, humble and incredibly successful with their ventures in blogging, affiliate marketing, SEO and making money online.
I highly, highly recommend their Project24 course because it will teach you:
How to get started with your blogging business
How to make money with affiliate marketing
How to make money with banner ads
How to structure your content for the best SEO rankings
How to create (and sell) your own products
How to "stick with it" till you reach your desired outcome
and a whole lot more.
You can see my details IncomeSchool course review here for more information (I also have a special bonus for you).
The Best Dropshipping Courses
Dropshipping has been my second-best income source ever since I created my one and only Shopify store in 2017.
In a nutshell, Dropshipping allows you to sell products to anywhere in the world, and then have your supplier (typically in China) ship these products directly to your customer.
This means that you always capture profits first, and you never have to hold any inventory. If this sounds exciting to you, check out my dropshipping starter-guide here.
Ecom Elites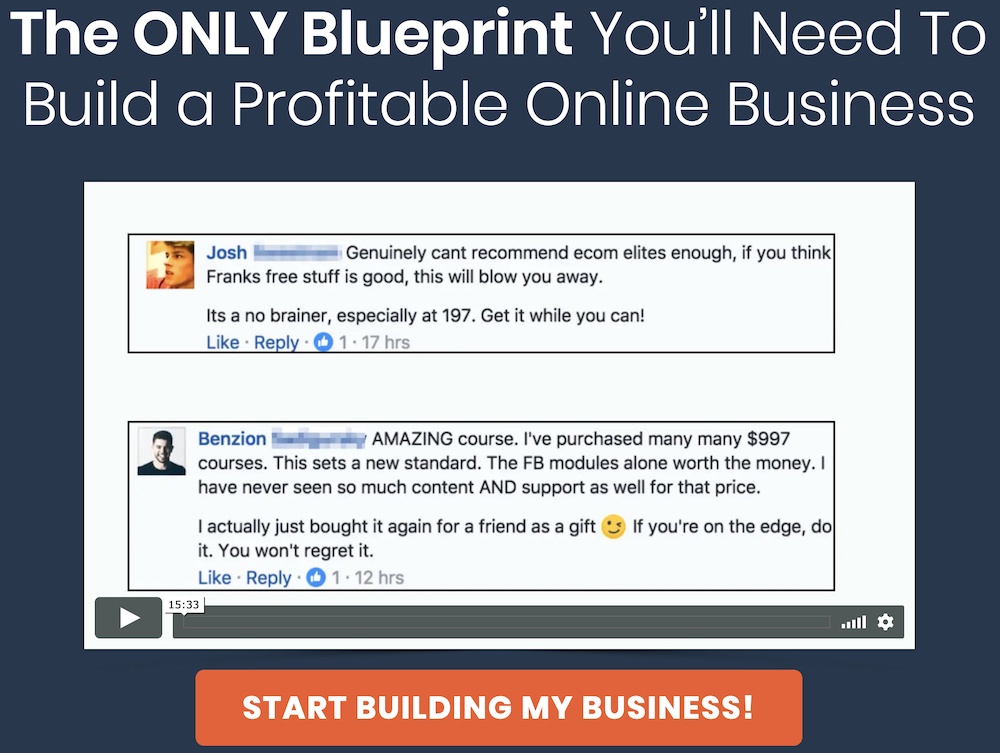 The one any only course I can recommend to you is the mega-successful Ecom Elites, by none other than YouTube legend Franklin Hatchett.
I was first introduced to dropshipping through Franklin's vlog and after seeing the potential, I decided to get onboard his EcomElites training course.
Here's what you will be learning inside EcomElites:
How to find a buyer-audience
How to find "winning products" to sell
How to create your Shopify store
How to promote your products (both free and paid methods are covered)
How to turn your store into a trusted-go-to source in your niche
How to build a thriving dropshipping business (with huge margins).
For more information about EcomElites and how it can help you make money dropshipping;
You can see my detailed Ecom Elites review here >>>
The Best SEO Courses
SEO is the number one traffic source for anyone looking to make money online.
It's a proven method that has lasted for 20+ years and to this day, it's still the undisputed KING of free high-quality traffic.
You can see my "Get Started With SEO" guide, but I also have one, very-special training course which you should learn about.
Affiliate SEO Mastery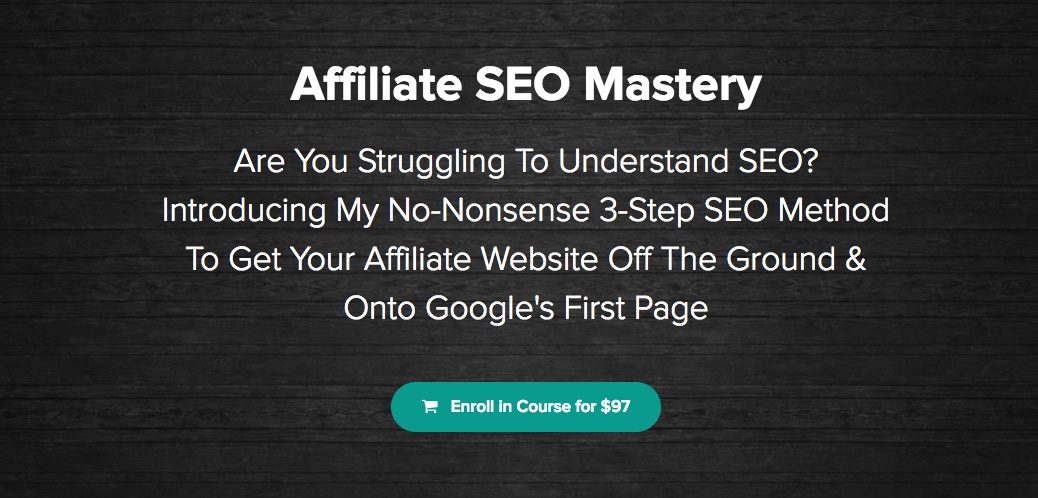 This is the SEO course I have created for my students and readers and yes; it's the only one on this list.
While I am sure there are many great SEO courses out there which I have yet to try, I can tell you with full confidence that my Affiliate SEO Mastery course is all you need to learn how to do SEO for your affiliate website.
Here's what you will be learning inside Affiliate SEO Mastery:
An introduction to keywords and how they work
How to properly gauge the keyword intent for best results
How to craft websites the way Google likes them
How to rank on page one for keywords your competitors never knew existed
How to rank an affiliate marketing website with easy (& in a very short period of time)
How to use your existing content to 10X your traffic
How to create a content plan that is primed for page 1 rankings.
I have a very-biased reviewed of Affiliate SEO Mastery here if you'd like to take a look.
The Best Copywriting Courses
For any business you'd like to start (online or offline), you absolutely need to learn about the incredible power of copywriting, or in other words;
The power to sell through the written word. 
I'm ashamed to admit this, but I had been "in business" for years before I even understood what copywriting is and what it's all about (I would've been so far ahead right now if I knew this from the start).
The two courses that really opened my eyes to how powerful copywriting can be are:
Tej Dosa's 6-Figure Promotions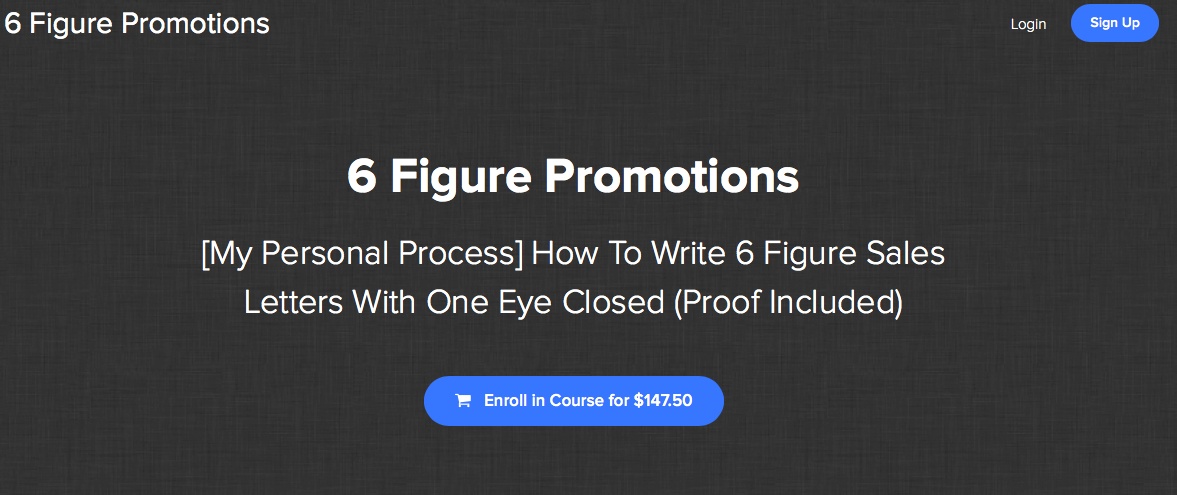 Tej Dosa's 6-Figure Promotions is an absolute gem of a copywriting course and I credit the information found here to at least $30,000 in increased revenue per year.
I fund out about Tej on Twitter and it was clear from day one Tej is a master at crafting words that sell so once he released this course, I knew I had to get it.
Here's what you will learn inside the 6-Figure Promotions course:
How to find a "hungry market" for the taking
How to do in-depth market research
How to craft your sales letter headlines
How to keep the reader hooked on your words
How to craft a 6-figure sales letter (with ease).
How to create a thriving copywriting business.
You can see my recently published 6-Figure Promotions review here (along with my $97 bonus) >>>
Jake Nomada's Content2Cash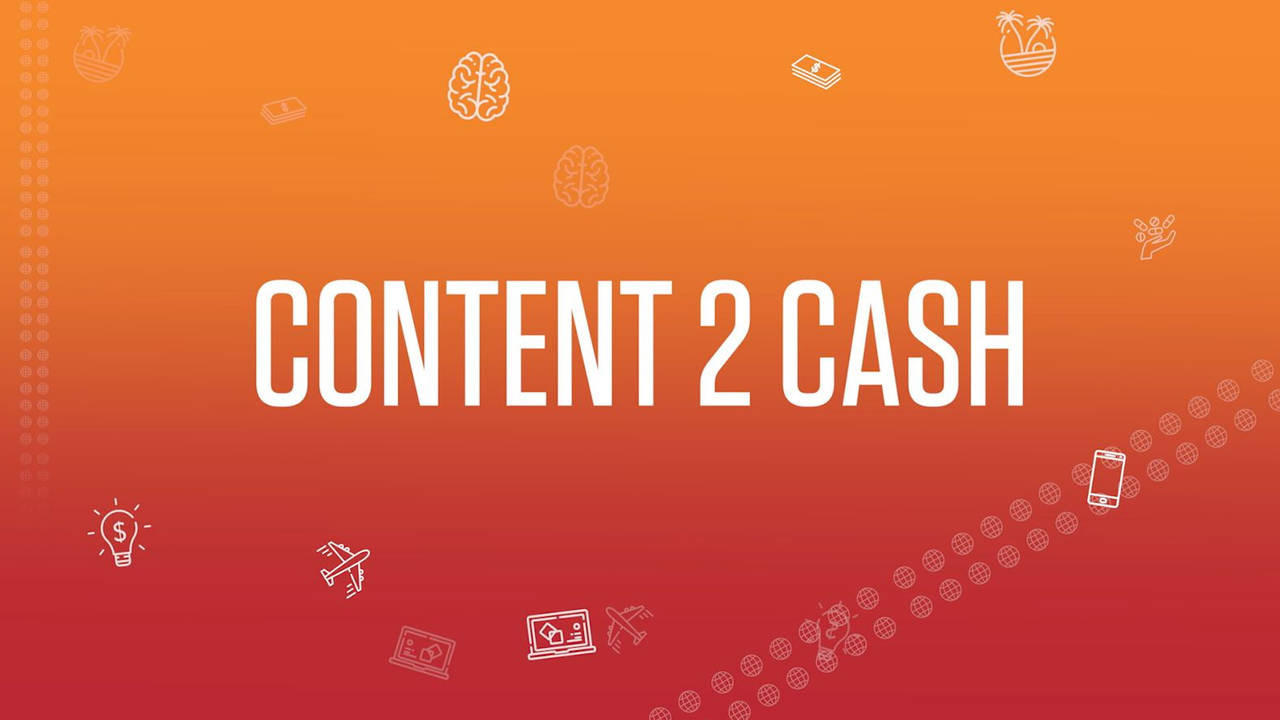 Jake is another guy I've come to know through Twitter.
After being an email subscriber of his and admiring his creative story-telling techniques, I decided to try out his Content2Cash course – and I wasn't disappointed.
One of the biggest hurdles for many beginners (affiliate) marketers is that fact that they have to write content and when I get students who are struggling with content writing, I always refer them to this course
Here's what you will be learning inside Jake's Content2Cash course:
The fundamentals of "great online content
The basics of becoming a writer on the web
How to use words to convince people to take action (copywriting)
The tonality of your writing
How to craft attention-grabbing headlines
How to use writing to make money with affiliate marketing
How to write for the web (and make money doing it)
If you're interested in becoming a better writer, you can see my full Content2Cash review here.
Should You Invest In Online Courses?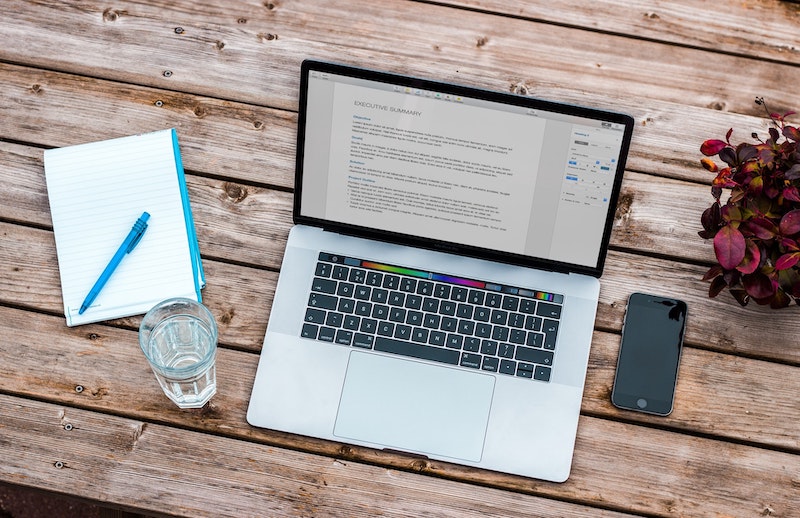 All the above-mentioned online business courses are all paid courses.
I know that in the "make money online" business there are a lot of scams and over-hyped products but I do want to address something here:
What would you pay for information that could literally change your life?
What you're buying into with these courses are proven ways to either start making money or make even more money with your existing (online) business.
Now yes – you may be able to find the information in these courses for free somewhere else, but how long will it take to actually find that "golden nugget"?
You can spend years looking for this information jumping from one guru to the other.
Is it worth postponing a potentially life-changing online business for years just because you do not spend any money?
If you're one who doesn't like to pay for great information, then I'm going to assume you will never make any money and that you also don't value your time.
I got into online business because I wanted to take control of my time and now that I have it, I don't want to waste it looking for "free info" that can or (probably not) be good for me to follow.
if you really are serious about making money online and starting an online business, you have to get over this idea that "online businesses" are free – they are not.
They are just like any other "business" and they require money to start, manage and grow.
Final Words
So there you have it…
In my opinion – the above are the best online business courses you can follow to learn how to make money online.
You do not have to get them all, but you do need to pick one and once you do, be sure to follow the strategies laid out to the T.
Once you have found success with one of them, by all means, consider looking into some of the others mentioned but don't spread yourself too thin with information (that can get quite overwhelming sometimes).
If you have any questions about any of the courses mentioned, you can either read the linked reviews or ask me a question down below.
I'll leave you to it.
PS: You can not get both the Wealthy Affiliate course and my Affiliate SEO Mastery course in one course-bundle – click here to learn more about the Affiliate Starter Pack offer.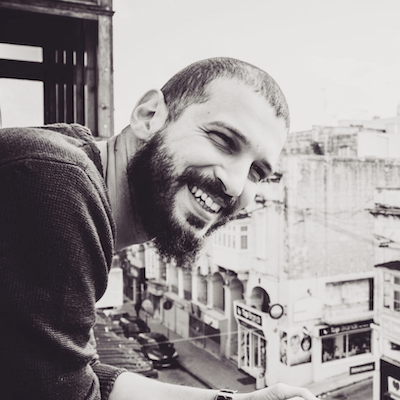 Since 2011, I've been learning how to make money online with affiliate marketing. This website is where I share everything I know and all I will learn along until I reach my next income goal of $30,000 p/month.