What if I could tell you that starting from today, you can start selling products online without having to invest any money in inventory?
Yep; it is possible and today, I want to show you two very profitable ways you can do this, and it won't take you much money (or much effort) at all.
So how can you sell products without inventory?
There are *two ways you can do this;
Affiliate Marketing &
Drop Shipping
*I'm only sharing two methods because these are two methods which I have used myself (and made money with). A simple search can turn up many more ways to do this, but as I am sure you know; there's an avalanche of articles & how-to guides that simply "sounds good, but doesn't work".
What you are about to learn in this quick guide is the methods I have used to make well over $300,000 in online sales, and I've NEVER had to buy ANY inventory to run my full-time online business.
Let's start with some benefits…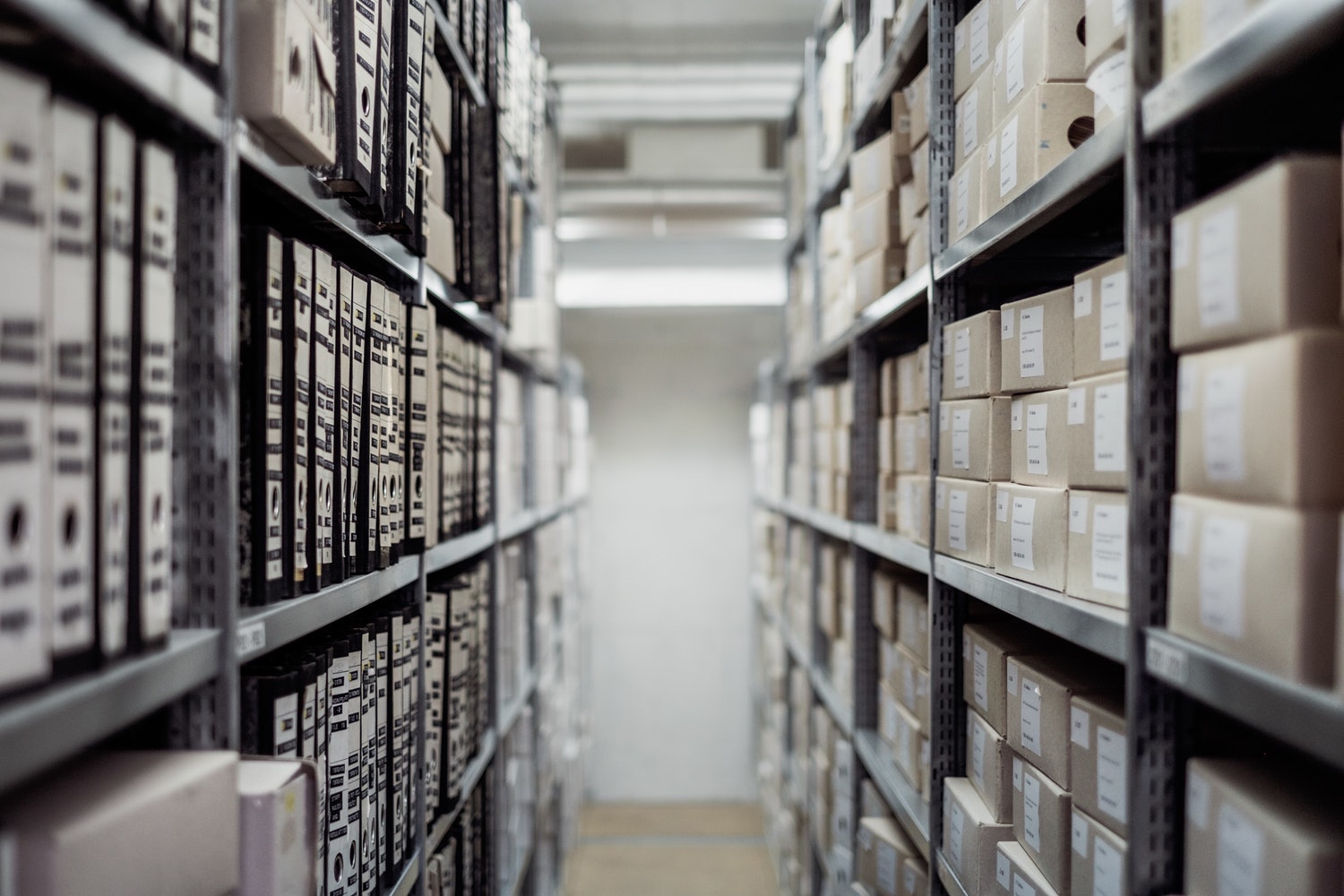 The Benefits Of Not Having To Hold Inventory
The two methods I will recommend to you – especially if you are a beginner – are drop shipping and affiliate marketing.
The two links will lead you to my getting started guides on each business model.
I will dive deeper into these ideas down below, but first, let me share with you WHY it's a great way to get started doing business online:
(It's not all rosy either, I will share a few drawbacks soon as well)
No (Very Little) Start-Up Costs
Since you do not have to buy and hold product, the startup costs are very, very little.
While drop shipping does require a sizeable budget to start with – around $1000 – it still is much cheaper than having to manufacture (or order in bulk from one) yourself.
Affiliate marketing is even more budget-friendly. You can get started with a simple affiliate marketing website that can sell just about any products on the internet for as little as $3.95 per month.
No Need To Warehouse Products
Since you are not holding products yourself, you do not need to rent our some expensive warehouse to hold your inventory.
This in itself is a huge time and money saver as depending on the size of the warehouse/storage facility you'd need to use, it can get pretty expensive pretty quickly to hold a large amount of inventory.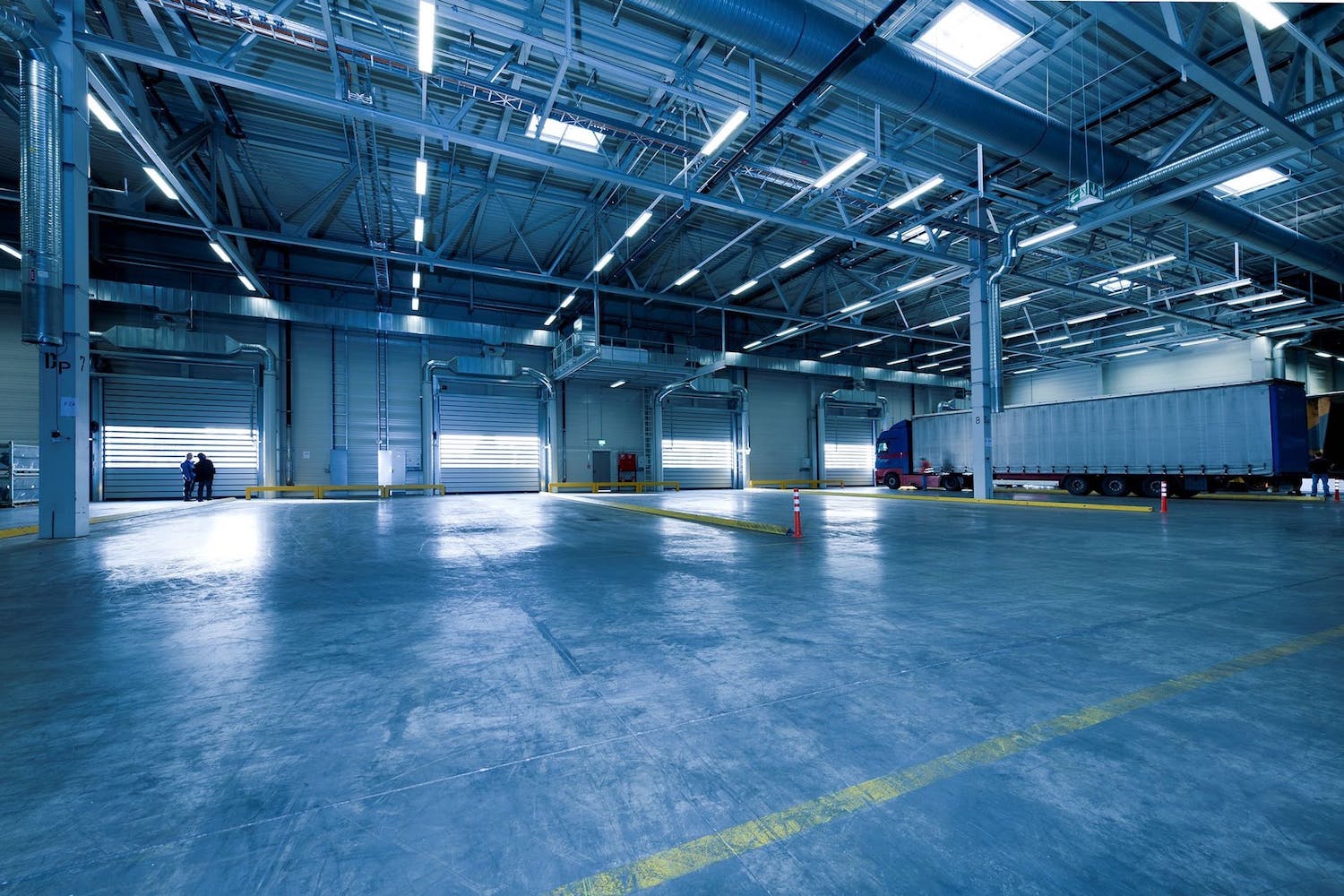 No Need To Create Products
Thomas Edison may have come up with inventions in his sleep, but you and I probably do not possess such genius, but then again;
Why would you want to go through the hassle and time to create some product when just about every product you can think of has already been created and is currently being sold online?
Being able to outsource, affiliate and dropship products – like I am about to show you in this guide – will eliminate the years of research and development needed to come up with your own products.
Millions of Products To Choose From
There are millions of products that you can sell without ever holding inventory.
Just visit Amazon, AliExpress or the Walmart website; they are full of products that you can sell, but never have to hold inventory
Whatever it is you want to sell, I promise you it's available and you can sell it without having to invest your life savings in inventory.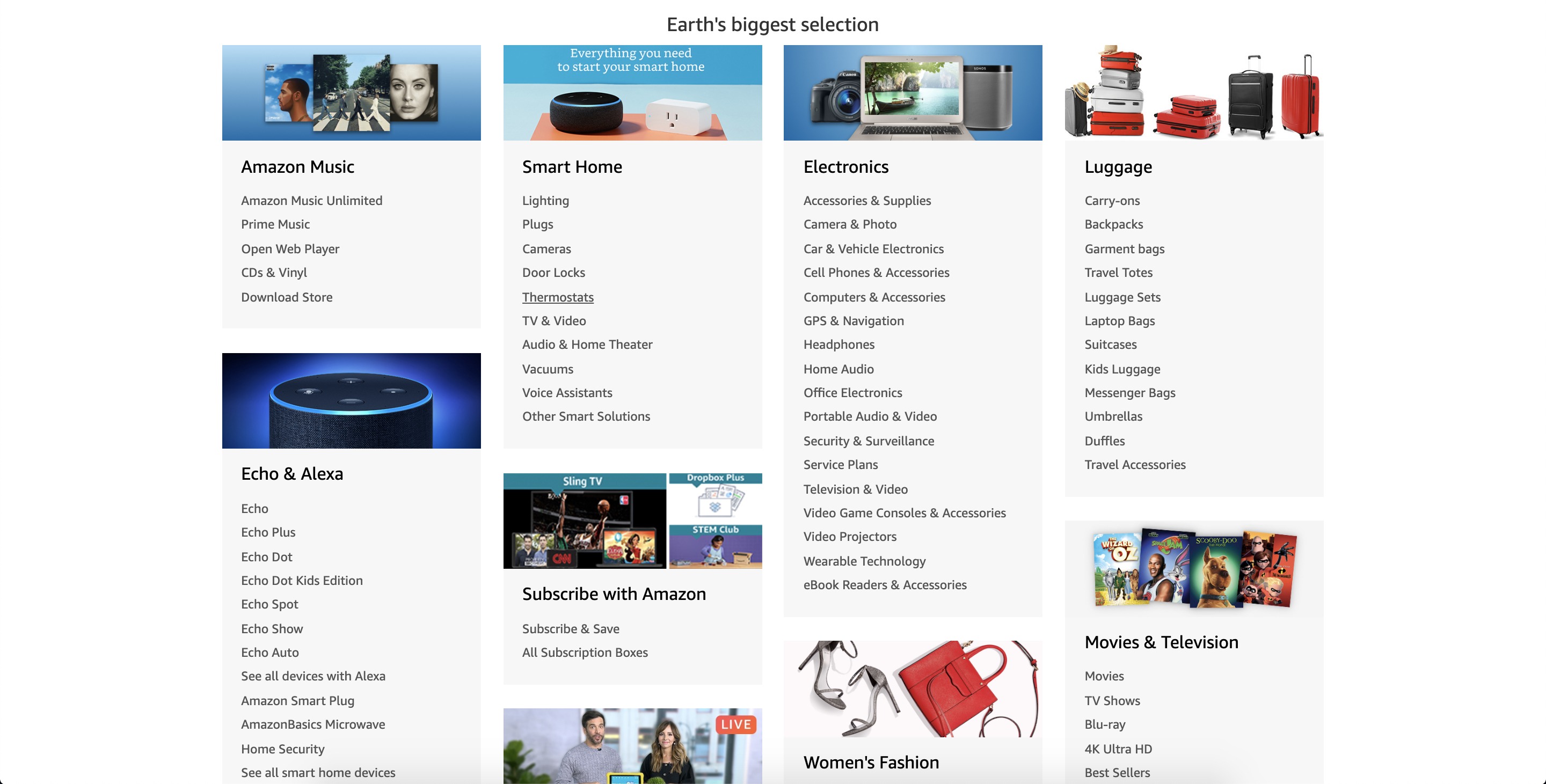 You Can Get Started Literally Today
Last but not least; you can get started with the two methods I am about to show you quite literally today!
Unlike having to manufacture your own products, wait for shipments and clearances and all this other BS which could take months, if it's still morning when you are reading this, then I am about to show you how you can get started today.
The Drawbacks of Not Having To Hold Inventory
Is it all good in the world of online business? Of course not;
No Control On Shipping
This is not really a problem that affects affiliate marketing, this is just a dropshipping issue.
As you are about to learn soon, dropshipping works by having the supplier (typically the manufacturer) send the item/products to your customer without you ever seeing the item yourself.
Of course, this can cause delays in shipping times and worse of all; you have…
No Control On Quality
I have had many instances where my drop shipping supplier sent out damaged goods.
It's annoying and frustrating but that's just how it is. It helps if the supplier has good ratings, but even the best ones sometimes f-this up so yeah; it's a common issue you will have to eventually face.
No Customer Retention
Want do you think happens when you send a customer to Amazon for example?
Well, "your customer" has become Amazon's customer.
Sure you will get a bit of kickback on their first sale, but any sale after that; you will get no credit for, which sucks.
Every type of online business requires repeat customers.
NB: It's still possible to "keep" your customers both with affiliate marketing and drop shipping; it's just a bit harder / more complicated to do.
Ok, enough talk now.
Let's get into the meat of things here and show you, once and for all; how to sell products online without inventory.
How To Sell Other People's Products Online As An Affiliate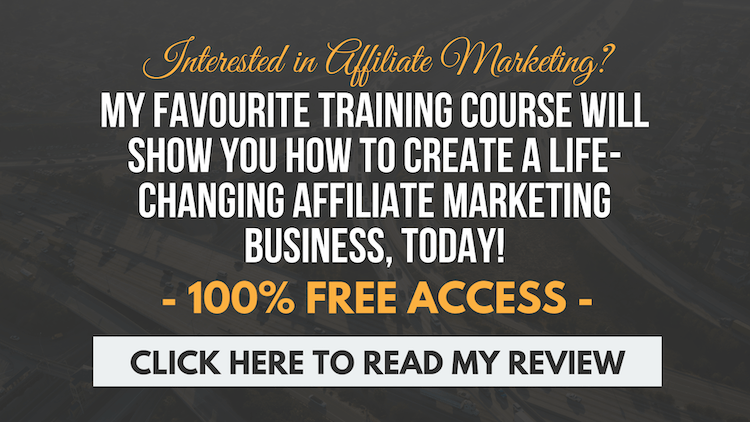 Affiliate marketing is the business model which allows you to sell products created by other people and then you make a small (or big) commission of that sale.
The best way to do affiliate marketing, in my opinion, is by selling digital goods but since we're talking about "not holding inventory", I guess we'll just keep this focused on physical items.
So how can you sell people's products?
One of the most known & most-used affiliate programs is the Amazon.com website.
Any item on there, no matter the price, can be sold by you (as an affiliate) and you get to keep a small percentage of that sale – you can find more details about that in my Amazon Associates guide.
This is the simplest way to sell products without holding inventory since your job is only to get people to Amazon (or any other affiliate program you may want to use).
Once you do that, then you just get to keep the small "profit" and you're done.
It's best to see my affiliate marketing getting started guide for more information.
How Much Does It Cost To Get Started With Affiliate Marketing?
Not much at all.
All you are going to need to spend money on is a domain name and hosting.
From BlueHost, you can get this for as little as $3.95, but you can also check out this training course/affiliate community which only requires you to buy a domain name ($14.95 per year) and then you get hosting for free.
Whichever way you choose to go, the costs are pretty much non-existent.
If I had to put a figure on it; I'd say your total start-up costs should not exceed $100 a year.
How To Start An Online Store With No Inventory (Drop Shipping)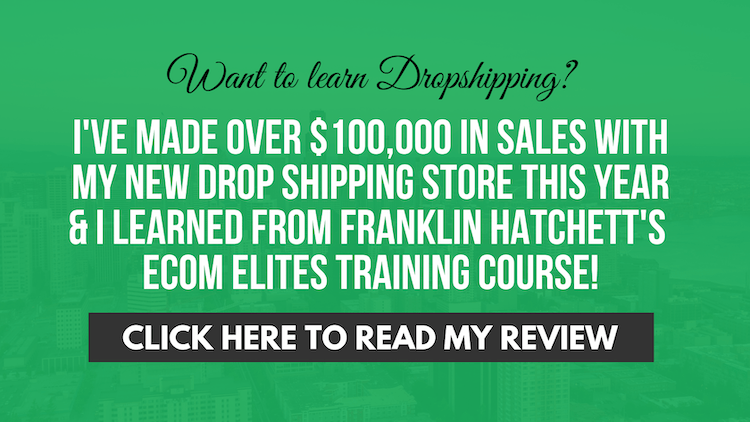 Drop shipping is what most of the how-to articles you will probably read next suggest as a way to sell products online without inventory.
In a nutshell – you can see my drop shipping starter guide here for a more in-depth explanation – dropshipping simply means selling products and once you make a sale, a supplier will ship the product from their warehouse to your customer without you ever having to see, hold or purchase any inventory beforehand.
As you can imagine, this is a pretty great way of doing this and I too jumped on the drop shipping bandwagon with great success (although affiliate marketing would be my preferred model).
How Much Does It Cost To Get Started With Drop Shipping?
All you need to "get started" is your own Shopify store + some plugins (all is explained in the linked guide above).
A Shopify store will run you around $29 a month – you can get 2 weeks for free here – to get started but;
Unless you plan on getting people to your online store through word-of-mouth or other free traffic sources, you are going to need a sizable budget (ideally $1000+) to run Facebook Ads with.
Again; I highly recommend you take a look at my dropshipping guides for a detailed explanation as this is quite a big topic to cover here.
UPDATE: Dropshipping With Fulfillment Centres
Remember I told you that since you won't be holding any inventory, you do have some drawbacks with regards to shipping, product quality control, and customer service?
Well, one solution you can try is getting a fulfillment agency to do the shipping for you.
These are usually companies with huge warehouses in the US that can ship your product to your customer without any inconveniences in as little as 3 days or so.
I haven't used any fulfillment agencies myself, but you can see what's possible here.
BONUS: What Else Can You Sell? (Digital Info Products)

Last but not least; if you do want to sell products online without ever having to worry about inventory; then just go digital.
I included this as bonus tip since this is not what the post is all about but if you want to make money, it's always best to promote (as an affiliate) or create your very own digital info-products.
Stuff like ebooks, online courses, webinars and such can make a lot of money when presented and sold to the right audiences and of course; you do not have to hold inventory on these digital goods.
You can see how to get started selling your own digital products here.
Which Method Should You Choose?
Ok, so you now know my two (and one bonus) ways I've made well over $300,000 (and counting) online without ever having to hold a single piece of inventory.
Which one should you choose?
As I said already, my personal favorite is affiliate marketing so if you are beginner, with a small budget to work with, then I would suggest you take this approach as well.
On the other hand, if you have a bit of experience with online businesses and a sizeable budget to play with, then a dropshipping store would be the more exciting option for you.
Whichever way you decide to go, I highly suggest you first take your time building up these following 3 very-important skills before you attempt any of the methods above:
3 Skills You Should Must Learn
If I had to give you 3 things that you should learn to make your new business venture a flying success, I would tell you to;
Learn How To Get Free Traffic
Whether is dropshipping or affiliate marketing, a constant and steady stream of free traffic is always a good thing to have for your business.
You can use social media or SEO but if I were you; I'd be focusing a lot on SEO since it has been proven to be the best traffic source for online businesses for the past 20 years or so.
Learn How To Get Paid Traffic
While free traffic is great, paid traffic is arguably even better.
While you do have to be careful with paid traffic because it's very easy to blow a lot of money and get nothing back, it is one hell of a skill to master and incredibly valuable for any business (both offline * online).
Take a look on YouTube for some tutorials on Facebook Ads & Google Adwords.
Learn How To Sell Products With Copywriting
Want to know how to make money?
Study copywriting.
Copywriting is the art of selling with words and when it comes to making money online, your words are what will make you money.
Trust me; do not neglect this.
Get a few copywriting books and study the art of selling; it will help you see why many online businesses fail and why very few succeed (hint: those who know copy succeed).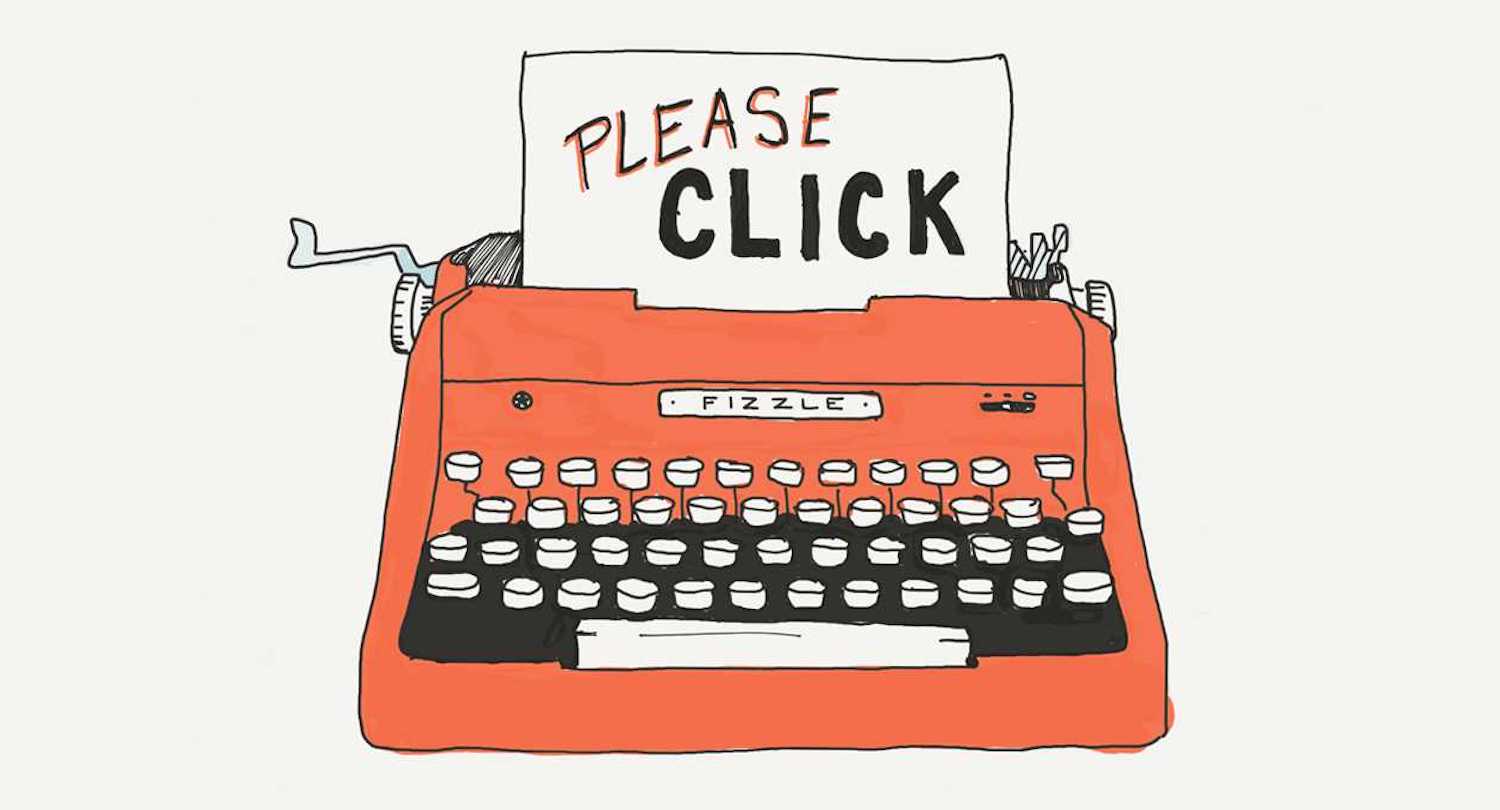 Helpful Resources To Help You Sell Products Online
To finish this off, here are a few resources which I think you should check out to help you get started with your new online business:
Ready To Start Your No-Inventory Online Business?

Thank you very much for reading my guide on how to sell products online without ever having to invest a huge amount of time, money and resources into inventory.
If you found this helpful, please consider sharing this or if you have any questions; be sure to let me know in the comments section below.
I'll leave you to it.