So you're interested in starting a blog, and after a bit of research, you're seeing plenty of income reports showing you "how I made $10,000 with my blog in one month".
While earning that kind of income (or more) from blogging is possible, it may lead to some false expectations from your blogging adventure. Today, I want to answer a question I see many people asking, and that is…
How long does it take to start making money with your blog?
Typically it takes 6-8 months to start seeing some income from blogging. It can be done far quicker, or much later but that's the average myself and many others have experienced while building money-making blogs online.
Your 12 Month Blog Plan (Expected Earnings)

| | Expected Pageviews | Expected Income |
| --- | --- | --- |
| Month 01 | 0 | $0 |
| Month 02 | 0 | $0 |
| Month 03 | 50 | $0 |
| Month 04 | 100 | $1.50 |
| Month 05 | 200 | $3.00 |
| Month 06 | 300 | $4.50 |
| Month 07 | 750 | $16.50 |
| Month 08 | 1250 | $27.50 |
| Month 09 | 3000 | $66.00 |
| Month 10 | 5000 | $110.00 |
| Month 11 | 9000 | $198.00 |
| Month 12 | 12000 | $264.00 |
If waiting 6-8 months to start seeing some encouraging results is too long, maybe blogging is not for you, but I assure you;
If you start building a blog today (and you build it right) there's a very real chance it can replace your full-time income in 12-24 months.
The above chart is very conservative, and if you look closely, you will see a big jump from month 6 to month 7.
This is because a new blog takes time to grow, but it starts growing at an incredibly fast rate once it gets over the 6-8 months.
Just see how my recent blogging is doing (the following is a 12-month chart):

---
---
This should hopefully give you a clear idea of what to expect and an estimate of how fast you can make money blogging (hopefully this also saved you from quitting too soon).
If you'd like to see…
Why it takes so long to get traffic (and make money)
What you can do to make it happen a little bit faster and
What happens after your blog starts making money.
Be sure to keep reading as I'm going to share with you a few lessons from what I learned in the past seven years I've been blogging.
Why Does It Take So Long To Make Money Blogging?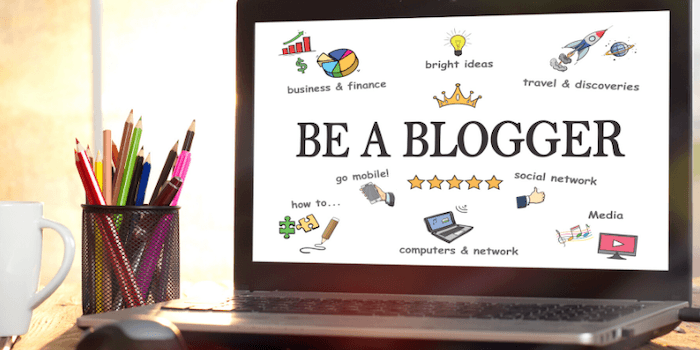 As we've just seen, it will take you somewhere around 6 to 8 months before you start making money with your blog.
Does this mean you will not make money before that? No
Does this mean you are

guaranteed

an income by then? No
Does this mean you can quit your job once the 8 months are up? Maybe (but highly unlikely).
From my experience, it's very hard to tell you an exact number of months/days/years you have to wait before your blog starts making any noticeable income.
I've even had blogs that started making some money from the first month. I've had others that took close to 2 years before I started seeing any income.
NB: I'm currently doing a case study building ten profitable websites/blogs in 12 months. I just got my first sale with one of these sites, and I'm currently in month 3 – you can see the case study here.
I've even had blogs which were total failures than eventually become earners, and I've had high-traffic blogs (my record was 50,000 visitors in a day) and NEVER earned $0.01c.
So what gives? How does this happen?
Well, how long you need to wait to make money blogging comes down to a few things, these are:
Your traffic.
Your quality of traffic.
Your monetization method.
Your offer
Allow me to explain…
Your traffic:
Just like an offline business will never make money if nobody ever visits it, the same thing goes for a blog (you may want to think of your blog as a business not as a hobby for better results).
If you have ten people a day coming in, you may make some money – but it won't be a lot.
If you have 1000 people a day visiting your website – I'd be shocked if you don't make money (although as I said, it is possible and it does happen when the quality of traffic is pretty much useless).
Your quality of traffic:
There are two (maybe three) ways to get traffic to your blog;
SEO (which is the best kind of traffic)
Social Media (which is usually harder to make money from)
Email marketing (but if you're a beginner, this is probably not for you – yet)
SEO is the best kind of traffic because you are getting high-quality traffic from Google. People who search on Google for information are looking for something – they have an intent to do X.
They are not just browsing social media (where they're distracted by a thousand things) which is why SEO traffic tends to work better than social media.
As with everything, this does not mean you can not make money from social media (quite the contrary; I make a lot of money from Pinterest for example but given everything is equal, I would bet on SEO every single time.
How do you do SEO?
You can see my "getting started with SEO" guide here, but first, keep reading so you can learn more about the remaining two factors, your monetization method, and your offer.
Your monetization method:
When it comes to blogging, you can make money either with affiliate marketing or with banner Ads. I've always preferred affiliate marketing and you can see why here.
While you can definitely make money with Banner Ads (you can use Google Adsense when starting out) you will need to have a lot of traffic before you can make any income worth mentioning.
Confused as to how we make money blogging?
Your offer:
Now for the sake of this guide, let's say you are monetizing your blog with affiliate marketing (which means you are getting paid a percentage of the sale that you sell for other people).
If you're promoting an offer of $10 vs. promoting an offer of $100 – this means that you are most likely not going to get to any decent income until you have so much traffic that the numbers play out in your favor.
As a rule of thumb, I always want to at least earn $50 off each sale because with that kind of income per product sold. I can get to a decent income level with my blog much sooner than if I sell a product that earns me $5.
Is it making sense so far?
If not, you may want to see the following video (also from IncomeSchool.com) on how websites make money. This will help you understand better each point I've just mentioned.
What Happens After You Start Making Money With Your Blog?
The main reason that it takes so long to start seeing some income is that you need to wait for traffic.
Traffic (or, in other words – people visiting your website) is what you need to turn your blog into a full-time business.
On average – and again, this is very hard to call – I would expect to be making some money with 10,000 people a month, and a full-time income with 30,000 people a month (1,000 a day).
How long it takes to get to that number is up to you (and up to your traffic sources, offer, and everything we've talked about).
With SEO – you have the best chances of success, but any good SEO strategy will only start showing results worth noting somewhere 6 to 8 months after you publish your first blog.
On the other hand, just like we said above, I've heard many stories about people making incredible sums of money with a simple blog in just a few months.
Pinterest is one of the platforms that will allow you to pull that off (but it's not as easy as they make it out to be and there's also a bit of luck involved).
If you happen to "get lucky" with a Pin and it goes viral (in that case see my guide on what to do when a post goes viral) then yes – you could be looking at an instant 10,000 visitors (and more) per month.
As I said, it's not the "norm" to see success so fast on Pinterest, but yes – it does happen.
My Amazon Associates guide had over 700,000 repins on Pinterest so you can take a guess how much traffic and how much money that blog post brings in.
NB: If you'd like to get started on Pinterest with the best possible chance of success, you may want to checkout Tailwind Tribes. I've recently over one million impressions with Tailwind catapulting my latest blog to insane heights.
Next up, I want to share with you a free course that will show you what I believe to be the quickest way to get started making money with your blog.
How To Make Money Blogging (In A Much Quicker Way)?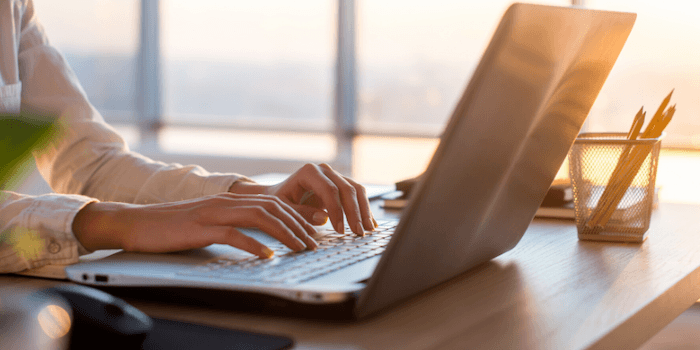 Many fail with their blogging dreams because they do not know what they are doing.
As you can probably tell, it's a complex topic and not as easy as just "writing a blog" and becoming rich overnight.
It takes time, patience, and again – you need to know what you are doing.
As I shared in one of my recent guides, it took me quite some time to get "a foot in the door" but once I started following the right structure, everything fell into place, and I have been making money ever since.
If you'd like to see how I create my own passive-income blogs, be sure to read my tell-all guide here (no sign-up required).
Related Questions:
What's One Thing New Bloggers Should Focus On?
Traffic. Nothing else. If you spend the first few months publishing on your blog and getting traffic, the "make money" part will eventually take care of itself.
How Much Does It Cost To Start A Blog?
You're going to need at least $100 to start and maintain a new blog. This is the yearly expense of a blog which will be your domain registration and your hosting fees.