I'm not a US citizen nor am I resident and;
I never went to college either.
One thing I do know though (from what I hear) is that college is expensive AF!
This is why today, I have prepared for you a list of the 10 best online jobs for college students to try and help you make a bit of extra cash online, to help with your student-expenses.
The online jobs outlined below are in various industries such as:
Tech jobs
Writing jobs
Tutoring jobs and
Digital marketing jobs
As a separate – bonus – idea:
I also want to share with you how I've been making money online for the past 6 years, and I decided to keep it separate from this list as it's more of an "online business" than it is an "online job".
If you're curious about it, make sure you read to the very bottom but first;
Let's first take a look at what I think are some of the best jobs for college students to make money with.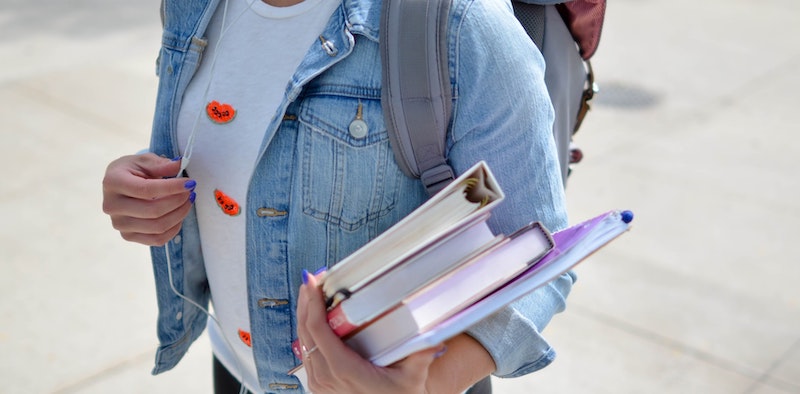 Tech Jobs
1. Gamer
Can you really make money playing video games?  
Absolutely!
Pro Gamers and E-Sports Players can earn or win millions of dollars a year with an average salary of around $60,000 a year.
Here are a number of ways you can make money as a Gamer. Check these out: 
Gaming Tournaments (Call of Duty, OpTic Gaming)

Farming Characters (Runescape, CounterStrike)

Game Reviewer on YouTube – Ads

Twitch Streamer Donations, Ads, Sponsorships and Giveaways (Fortnite, Chess) 

Beta Tester

Game Designer

Animator

Audio Engineer

Scriptwriter

Interpreters or Translators
2. Coder
If you aren't coding yet, a great place to start is at Free Code Camp where you can learn to code.
Coders make an average of $65,000 a year.
There are many ways to earn as a coder in your spare time.
Coding Competitions – check out CodeChef
Google Summer of Code – make $5000 coding during Summer Break
Develop Scripts for Sale
Internship
Try freelancing on Rent-acoder, Fiverr, Upwork, PeoplePerHour or toptal
Create an app, tool or plugin
YouTuber – create tutorials solving programming problems
3. Search Engine Evaluator
Search engine evaluators work for companies like Google, Bing, Yahoo, YouTube or Facebook reviewing search query results to determine whether they are accurate or relevant.  
Expect to earn around $12 to $15 an hour.  Most positions are part-time, for 10 to 20 hours a week.  
Average annual income is currently around $36,000. 
Best places to find Search Engine Evaluator jobs:
Karmahub

Leapforce

Lionforce

Appen

iSoftStone

Zerochaos

Amazon Mechanical Turk
4. Software, Website or App Tester
This is not as technical as it sounds.  You are simply trying out new applications to see how user-friendly they are, saying what you like and dislike.  
Most companies will ask you to download their online screen recorder so that they can record you while you're speaking through your reactions to each page, button or function.  
Pay is anything from $10 to $100 per test depending on how long it takes.  Tests can take anything from 15 minutes to an hour.
Testerwork

UserTesting

UserZoom

IntelliZoom

BetaFamily

Userlytics

Testing Time

User Conversion

Ping Pong
Writing / Typing Jobs
5. Captioner
As a captioner, you get paid to watch videos and then type captions for them, often these are for the hearing impaired.
If you turn captioning into a career, high-level Captioners can earn over $100,000 a year.
But, as with most online work, you'll usually start out with short tasks for low pay and work your way up as you gain experience and speed.    
Rev says average earnings on their site are around $240 a month citing $1570 a month as the top monthly earning.
Websites that pay you to caption.
Vitac

Rev

ASC Services

Indeed

Flexjobs
Companies recruiting experienced and real-time Captioners.
Aberdeen

Caption Max

Caption Media Group

Captioning Star
6. Transcriptionist
Transcription work is very similar to captioning, except that you are transcribing audio, not video content. 
Your success and income rely on speed and accuracy.
The trickiest part of transcription work is deciphering accents. If speakers are unclear it can take a lot longer than expected to transcribe each audio minute. It takes practice.
Transcriptionists earn around $15 to $30 an hour but it's a lot less than that when you're starting out.
As a guideline, Rev pays $0.40 – $0.75 per audio minute (which could take you 5 to 15 minutes to transcribe).
Websites for Transcription Jobs:
Rev

Speechpad

Scribie

TranscribeMe

Go Transcript

Athreon

Tigerfish

Ubiquis

CastingWords

QuickTate
7. Freelance Writer or Editor
If you enjoy writing, your spelling and grammar are accurate and you have an eye for detail, you could start out with some part-time writing as a ghostwriter, content writer, editor or proofreader.
You can market your services on freelance platforms like Fiverr or Upwork.
Freelance writers earn an average of $30 per hour or $62,000 a year.
Here are some websites that will pay you around $200 to $250 for a 1000-word article.
Two Plus Two

Longreads

Cracked (for humorous pieces)

Digital Ocean ( for tech tutorials)

Sitepoint (for pieces on programming)

The Travel Writer's Life

International Living

Great Escape Publishing 

Knitty (Knitting)

iWorkWell (human resources)

Eureka Street (environment)
Tutoring Jobs
8. Online Tutor
If you're the brightest student in the lecture hall and patient with those who aren't, you might consider tutoring as a side hustle. Teaching others what you know is also a great way to cement what you've learned.
Online Tutors can earn anything from $12 to $30 an hour. The average salary for an online tutor is $24,000 a year. 
Websites for Tutoring Work:
Tutor.com

Wyzant

Pearson – Smarthinking

Chegg

Skooli

eTutorWorld

TutorMe

Brainfuse

TutorHub
9. Online English Tutor
If you're fluent in English and like working with children, becoming an Online English Tutor might be for you. 
Most lessons are held by video-chat, using software similar to Skype (some companies have their own software).
Companies either train you or expect you to have a Diploma from TEFL/ESL/TESOL before they hire you. 
Pay ranges from $14 to $40 an hour.  The average annual salary for a tutor is $46,000 but most earn less than that because they are only doing it part-time. 
Websites for English Tutoring Work:
VIPKid

iTutorGroup (TutorABC)

DaDa

QKids

Panda ABC

GogoKid

51Talk

English Hunt
Digital Marketing Jobs
9. Social Media Manager
Do you spend hours a day on Facebook, Twitter or Pinterest?  Why not do it for cash?
Companies will pay you to handle their social media accounts for them. 
The average salary of a Social Media Manager ranges from $35,000 to $57,000 a year or $16 per hour.
To get started, you'll need to bump up your efficiency on social media.  Check out these handy tools:
Canva to create social media images using templates

Hootsuite, Sprout Social or Buffer to Schedule Posts

Hubspot, Sendible, Social Pilot or MavSocial are designed for Social Media Managers

CoSchedule is a marketing calendar

Post Planner to target and schedule on Facebook

Crowdfire or Followerwonk for Twitter

Tailwind for Pinterest

Later for Instagram

Canva to create social media images using templates

Meet Edgar to recycle old posts

Feedly for Content Curation

BuzzSumo, Inky Bee or Onalytica to find top bloggers or influencers in any niche

Quill Engage sends highlights and insights from Google Analytics
10. Dropshipper
Dropshipping is a risk-free way to get into e-commerce.  
You choose products to sell and get them at wholesale and sell them at retail but here's the clincher.  You don't have to buy the products upfront or keep any inventory. 
All you have to do is display and describe the products you've chosen in your online store.
When a customer buys the product they pay the dropshipping company and you earn the difference between their price and yours. Simple.
There's no limit to what you can earn as a Dropshipper. It depends on the niche you choose and how many stores you have. Seasoned drop shippers report incomes of $10,000 to $45,000 a month. 
Here are top dropshipping companies to work with:
AliExpress

Doba

SaleHoo

Worldwide Brands

Wholesale Central

Wholesale 2B

MegaGoods

InventorySource

Dropshipper.com

Sunrise Wholesale
BONUS: How I Make An Income Online (With My Own Business)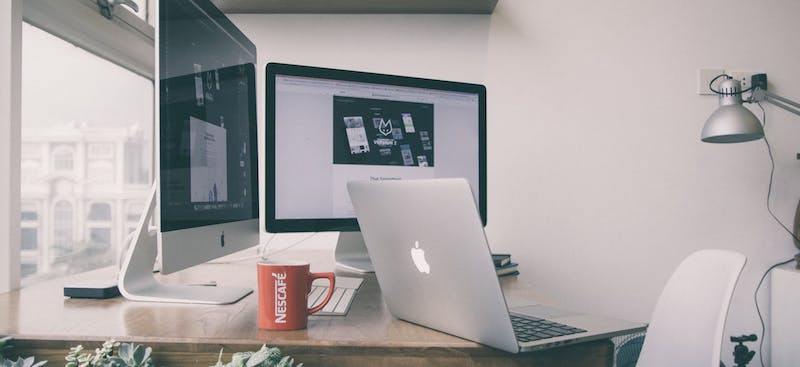 I have to admit something here;
I'm not really a fan of "online jobs".
If I had wanted to have a job, I would've stayed working full-time at a digital marketing agency where I had time off, steady pay and can make a decent living.
I'd much rather prefer having my own online business, since;
I can make "as much money as I want",
I can become my own boss
I can choose how many hours I work.
& I'm assuming, you do too.
Starting an online business is NOT for everyone.
It's hard to do it, it takes time, patience and you can forget about making money quickly. However;
If you can survive the learning curve, it will be the best decision of your life.
I make money with affiliate marketing, and today I find myself making a full-time income online simply by creating simple websites, getting people on those websites and then making money.
I won't go through explaining everything about affiliate marketing right now as this is not what this post is about – but;
If you need to make some money quickly, do not start a business instead;
Use some of the "online job ideas" listed above and start with that.
Once you're making some money with that job, consider putting some away to starting your online business.
It only costs like $100 a year to run and maintain an affiliate website like mine so it won't require too much to get started.
Final Words (+ Alternative Ways To Make Money Online)
Thank you very much for tuning in.
I hope this post has helped you realize there are many ways a college student can make money online and I hope you've found the answers you were looking for in this post.
As a parting gift;
I will also leave you some of my other posts which show you how to make money online: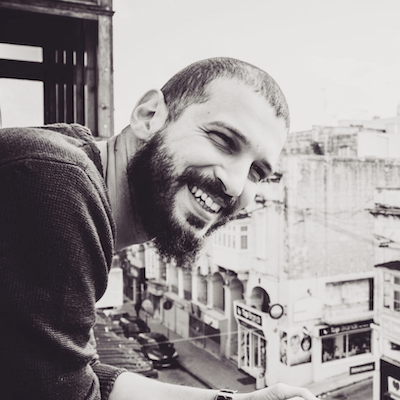 Since 2011, I've been learning how to make money online with affiliate marketing. This website is where I share everything I know and all I will learn along until I reach my next income goal of $30,000 p/month.