Welcome to my Daily Income Method review.
This is a much talked about "system" in the make money online space but as I am sure you know;
In the world of making money online, absolutely nothing is as good as it seems.
So what about the Daily Income Method?
Is this a legit opportunity to make money online ($500 a day) or is this just another overhyped claim?
Let's find out…
What is Daily Income Method?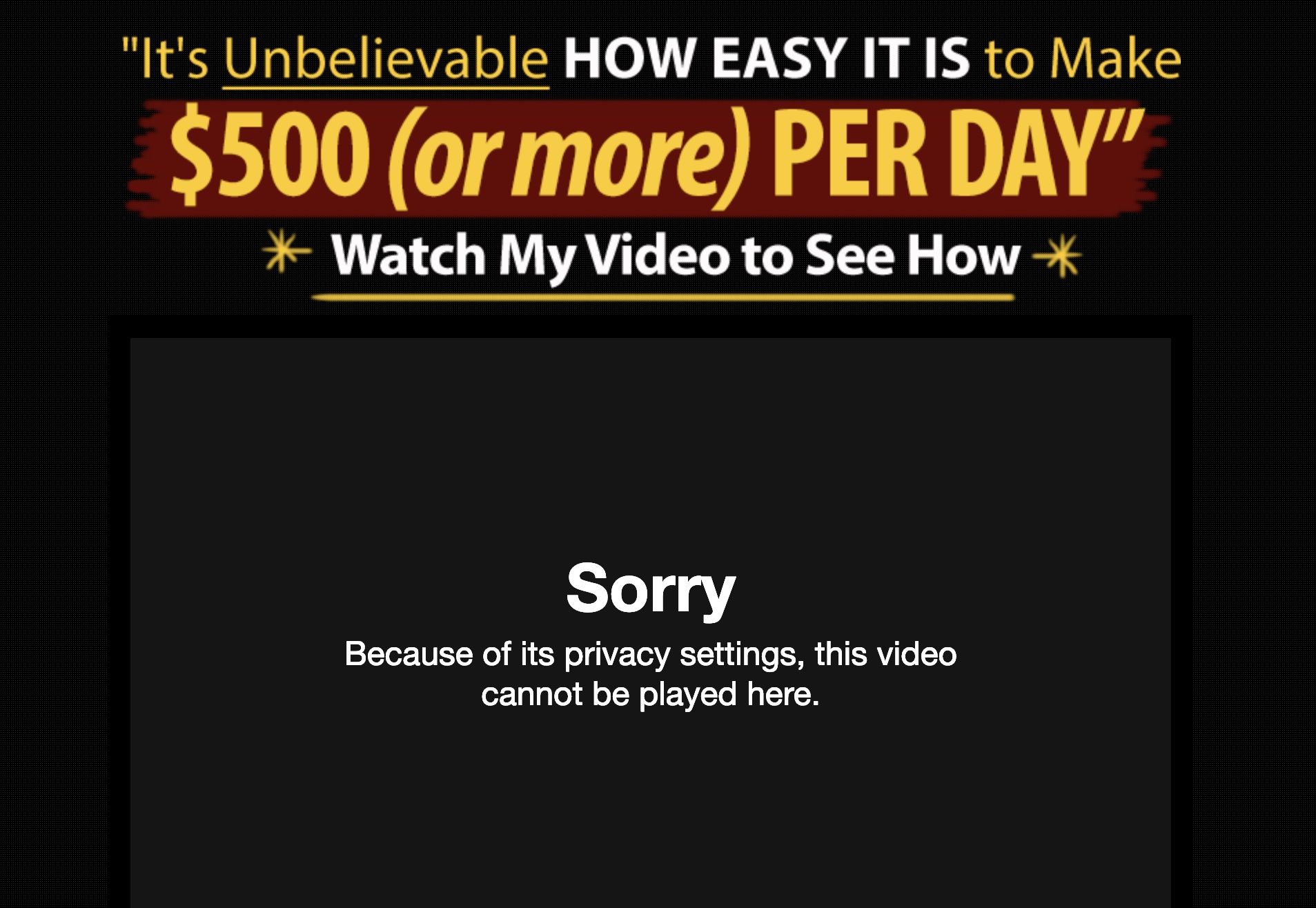 If you are new to what this program is about its basically a system created by an entrepreneur called Mack Mills which claims to help you make $500+ each day using his program.
Obviously, we live in a world where overly hyped up scams exist with most simply after your money so I must say well done on coming to this review as there are aspects you will need to know about them.
How Does Daily Income Method Work?
The system in place is set up for you to recommend a network marketing company called Motor Club America.
Every time you refer someone to the company you will make a commission, simply get lots of people to sign up and you are well on your way to $500 a day.
The thing is there is more to this program and its just not as simple as that. In order to get started, you will need to purchase two lots of memberships, one from Motor Club America and from Mark Zidan's Daily Income Method.

First off once you have watched the hyped up sales video you will need to head on over to Motor Club America like I mentioned and purchase there membership.
After that step is done you can then purchase Mark's system and the one he uses to make money.
Once you have signed up you will have access to the dashboard. Here you will have access to all of Mark's training that will help you promote MCA.
This includes live training, strategies, support, links, banners and more.
At this point, it doesn't seem to bad and it does seem like you are getting good resources when you get the membership. So lets now have a look at what money is needed to get started.
How Much Is Daily Income Method?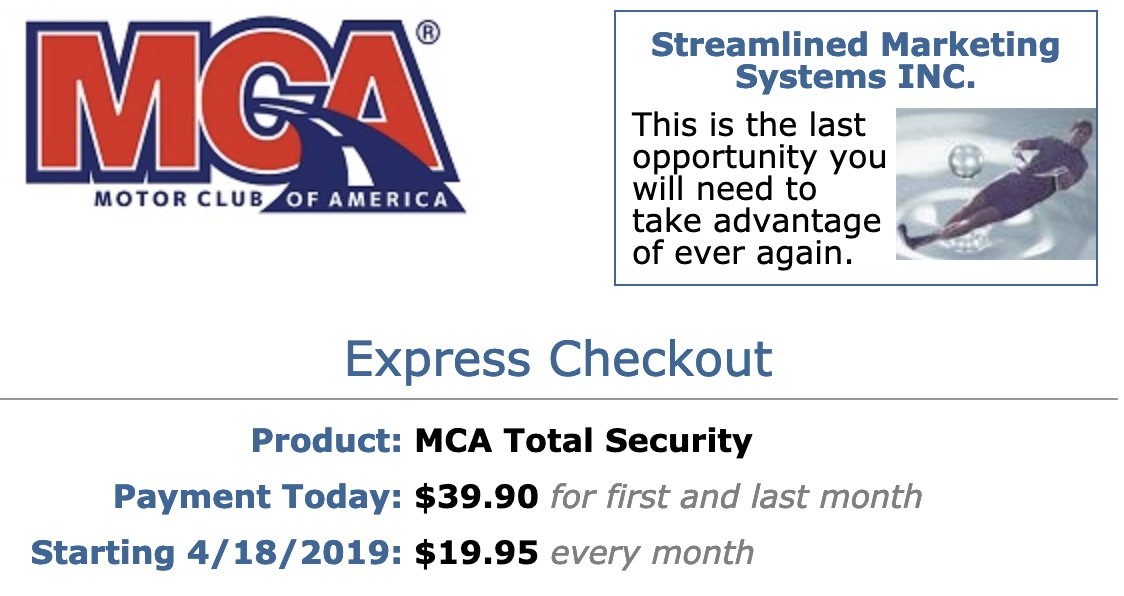 As I mentioned earlier you will need to buy two memberships but let me quickly go over what costs what now
Motor Club America is $39.99 a month for the first month. Thereafter it costs $19.95.
The Daily Income Method is also a membership-based service, which you can purchase either on a monthly or yearly basis.
The monthly one is Silver and costs $47 a month and the yearly one which is labeled Gold comes in at $397 for the year.
You are advised to go for the annual membership as you will get an extra $200 from gold yearly sales. Something Silver members don't get.
You will need to get the first one first before you can buy the second membership. One hidden thing that you may not pick up at first is that when you cancel the subscription you will be charged $39.90.
This is mentioned in the check out process where it says in small print that you will be charged the same price at the start and end of the membership.
If you are new the subscriptions will come in quite costly at around $86.99 for the first month and then $67.99 each month after.
This is not even including the other costs you will have to pay for.
Pros Of Daily Income Method
It Is Legit:
I have tried many programs out there and I'm shocked that this one is legit as I have seen many sites on similar themes and that claim to teach people how to make money online turn out to be scams.
This one is different and while it is legit there are aspects that are questionable and need talking about.
From what I have seen though I have no issues with them and they seem fine to me.
Cons Of Daily Income Method
False Expectations:
While it is possible to make money online with an opportunity like this it does set false expectations. Mark gives you the impression that you can make money starting from when you have purchased which while could work for some people probably won't work for all.
This is because making money online often takes time and if you are new to this you won't be making money on your first day, maybe first week and even first few months.
Mack repeatedly mentions in the video that this is 'easy' money however if there's one thing I have learned over the past years is that making money online isn't easy.
There Are Better Ways To Make Money:
For me, it isn't the worst way to make money but with the memberships you have to purchase I don't consider a great way either.
In fact, you are better off looking at other opportunities online that teach you all the training to make money online.
Using the internet you will find many different ways to make an income, you have digital marketing, affiliate marketing (my go and recommended a way to make money), dropshipping, investing opportunities.
I know it's easier said than done as most of the training you'll find online are admittedly rubbish and a waste of money however you will find what you're looking for through patience and by doing thorough research.
At the end of this review, I am going to show you my recommended way to make money that doesn't involve expensive costs each month.
Can You Make Money With Daily Income Method?
Daily Income Method like I mentioned earlier isn't a straight out scam but I would say it's not far from it when it comes to value and how much worth there is in the product.
At the end of the day, the Daily Income Method program only gives you the tools required to make money and in this case over $500 a day, however, things like PPC are things you will have to work out on your own.
As despite them having training on traffic for anyone getting involved with PPC it can be not only risky but costly.
I would say also that if you are at least a bit experienced you could possibly make money with it and that's facts.
Things like PPC are terms that most new people aren't going to have much knowledge however will be required in order to get sales.
I'm guessing you came to this post to find out the answers to your questions and I hope I have answered them all and by rounding off the review by saying that the program is legit.
Whether it is something for you will need to make that decision for yourself as I'm only here to help and advise you.
Alternatively, if you are looking to make money online there is another opportunity that requires much less risk and investment.
This is my favorite way to make money and I will end this review talking you through how I make money online.
The Way I Make Money Online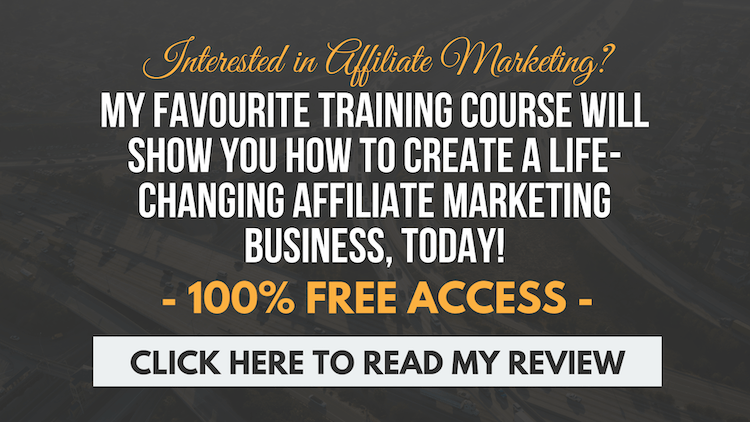 The system I use to make money online is by running my own affiliate marketing business.
I won't go through the ins and outs of how that works as that would keep you here for much longer than you intended, but if you are legitimately interested in making money online (without all the scams and BS claims);
Then take a look at my affiliate marketing guide here.
I show you exactly what I am doing and how you too can get started if you happen to like the idea of making passive income online.
Daily Income Method: Final Words
Thank you very much for reading my review, I hope you found this updated-for-2020 review informative and I hope this has helped you understand better what's out there and what to expect from the "make money online" industry.
If you'd like to see first hand the ins-and-outs of running an online business, then I highly suggest you jump on my email newsletter here.
I'll leave you to it.
Daily Income Method Final Rating:
Price

Features

Training

Value For Money