What is a lifestyle business and how is it different than other "traditional" business models?
A Lifestyle Business:
A lifestyle business is a business set up and run by its founders primarily with the aim of sustaining a particular level of income and no more; or to provide a foundation from which to enjoy a particular lifestyle.
That is how Wikipedia explains the whole (new) concept of a lifestyle business.
This is what I am trying to build for myself using the various "make money online" methods I share and write about on this blog.
Since you're reading this, I am going to assume that you are interested in such a "deal' for yourself and most probably, you're also looking for information on how to start a lifestyle business for yourself.
In today's post, I will go through why I chose to build a lifestyle business and also give you some links, tips, and resources so you too can start building your own "lifestyle" version.
My Story With Lifestyle Business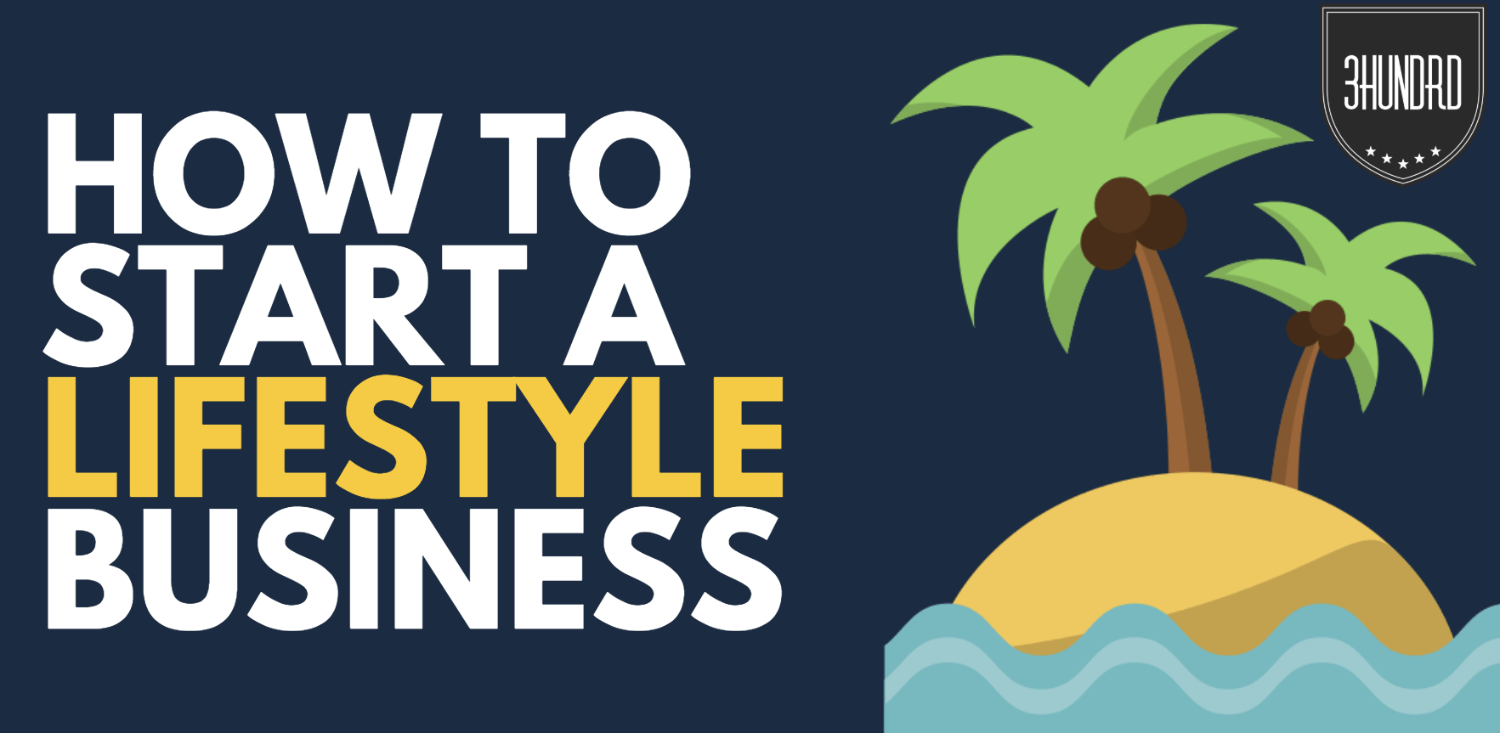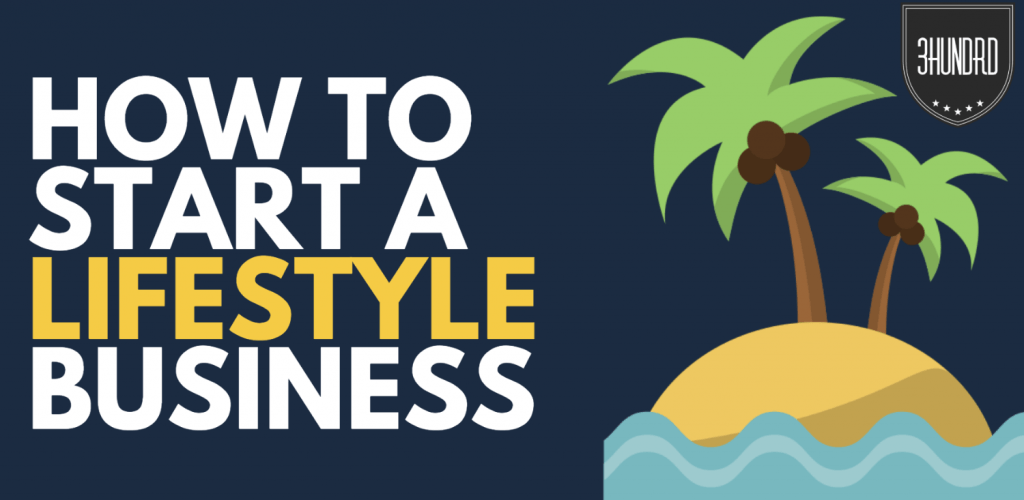 I love business, and I love the idea of making money, to me; there is no greater (more rewarding) challenge than being able to completely step out of the system and figure out a way to make money for yourself.
I started thinking like this was back in 2011/2012 which is when I started looking into ways I can make my own money using the internet.
As I said, I love building, but I do not like having employees, having to go to an office and "competing" in the corporate world.
For a while, I thought that that is the only option, thus immediately disqualifying me from ever having the skills and being able to start a "real business."
But apparently, it;'s not only I who has this dilemma, and thus; I started discovering and learning the whole concept of a lifestyle business.
Nowadays, I'm glad to report that I have successfully been able to step out of the rat race, build multiple different businesses online all making me enough that combined, make up for more than I could ever earn working a "real job" in the "real world."
My 2 Main Benefits Of A Lifestyle Business
There are many benefits to the lifestyle business hustle, which I won't go through right now, but I will tell you the two major ones that in my opinion are the best two and also WHY I decided to take this approach over a building a "startup" kind-of-business.
Building Your Own Job
I have a problem, a serious problem if I weren't able to get out of the standard rate-race and that is:
I don't like taking orders.
I have always been like this both when I was working in my family's business and also when I spent two years as an SEO Executive at a leading marketing agency.
What a "lifestyle business" allows me to do is that I can be my own boss, 100% off the time.
>> If I don't want to do something, I won't.
>> If I do, I will.
Now, this does not mean that as a lifestyle business owners you get to do what you want all the time.
I still do things that are not quite my favorite-things-to-do, but it's a small price to pay to be able to do what I do without having somebody over my neck dictating my actions all-the-time.
Basically, what this allows me to do is create my own schedule, my own "planner" and my own goals.
This gives me the unique opportunity to wake up in the morning and actually be excited about my work for the day because I'm the one that planned the day and the goals to achieve.
If you're something like me, then a "lifestyle business" must be sounding extremely enticing to you right now.
If that is the case, hold tight as I will be sharing with you my methods on how to achieve just that very soon.
Work From 'Anywhere In The World"
This is a major one as well, and even though I have not yet done it, this was one of the first "ah-ha" moments that a lifestyle business is where I should be.
Yes, such a business would allow you to travel the world like it's your playground and as long as you have an internet connection (you know the deal) you can make money.
Believe it or not, as a startup-owner in the traditional business sense, you can not do this – you could be a multimillionaire and still would not be able to do this if you are focused on building and growing your business further.
Nothing wrong with that, but for me (and I'm assuming for you as well), this is not the way to go.
Now I'm very close to realizing this part of my journey (being able to travel whenever wherever), and I will be adding some more travels to my calendar as I continue establishing and solidifying my business income.
How To Start Your Own Lifestyle Business
Decide What You Want:
My initial goal when starting out was to make $1,000 a month. Done and dusted.
The next goal is to make $10,000 per month, and I'm hovering just below half of that.
This is important to know as to be able to create a lifestyle business you want; you are going to want to know how much your lifestyle costs.
If you just want to quit your job and make an income from home raising a family, then you need to plan for that.
If you want to be an international jet-setter riding jets to and from exotic locations, then you are going to need a different number than the one that just allows you to stay at home.
Decide what you want, come up with a figure and then work towards that.
Obviously, this does not mean that once you hit that number, you should stop building your lifestyle business.
As I said, my goal was $1K at first, now it's $10K, but after that, I might 10X it the Grant Cardone way and start looking at how to make $100K a month.
Whatever it is that I decide to do, the figure will always be secondary as to how I want my life to be.
I'd much rather make $10,000 a month doing what I want than $100,000 a month but stuck in some office (even if it's my own company) managing employees and all that other crap that comes with.
Learn How To Make Money Online
Obviously, a business needs to make money; otherwise, it's not a business at all.
Now we are lucky to be in the internet-age and to be honest; I would not know how to do this if it wasn't for the internet all the money-making opportunities it can provide.
There are MANY ways you can make money to build your lifestyle business, myself I've chosen my two main ones which are;
The links above will point you to my previous training guides on both subjects where you will be able to find out more about each one and see which one is right for you.
Go For It
Once you have decided that you want a lifestyle business, and you have come up with a number, then I say go for it as now is the best time to do it.
Do not quite your day job just yet – I'm against people who advocate quitting your job.
That is highly irresponsible and a sure way to fail, but start planning on how to start your lifestyle business and use the income from your job to help you get there.
Yes, it takes money to make money, and if you have nothing coming in, then you're just a dead fish floating in the water.
Start Learning The Ropes
The way I got my start is that I used my offline income to pay for what I needed and the first thing you should os, is to learn what needs to be done to get you to your goals.
Once you start learning and applying what you learn, you will start making money eventually, and then you can start slowly thinking about how to scale it up further to get to the point you want (and quit your job somewhere along the way too).
You are going to need 6 to 12 months to make it happen so do not expect to be chilling in the Maldives by next week. But I can promise you this;
It is worth it if you put in the effort and there are plenty of people who are proof that you can create a fantastic life yourself just by learning how to start a lifestyle business and actually doing it.
Now since you made it this far down, I want to give you a quick-push in the right direction as I do now want to see you go down the wrong path only to find yourself 6motnh down the line with nothing to show for it.
Introducing; Wealthy Affiliate.
This is where I learned all that I needed to know to be able to do what I do, and I do believe this is the best place to get started.
Use this link to get yourself a free starter membership and see for yourself if it is really all that I am saying it is.
I think you'd like it but if not, no harm is done; simply stop logging in to the training and you're good to go.
In Closing
I hope this message finds you well and I hope I have given you some bright ideas on how to go out and start a lifestyle business you can be proud of.
If this post or the recommended training I shared with you above end up making your dreams come true (I believe they will), I expect a beer from you + an invitation to fly out wherever you are so we can toast the good life.
Thanks for tuning in.