Affiliate marketing is not a new thing in the digital marketing universe, but it keeps getting bigger and more important year after year.
According to the report, affiliate marketing grows at a steady 60% rate since 2015, with the industry projected to climb up to almost $7 billion next year.
Such a tremendous increase is possible because over 80% of brands rely on affiliate programs when promoting their products and services.
If you are running some sort of online business, you should definitely join the game and learn the basics of affiliate marketing.
This article will present you the fundamental features of this industry and show you the 15 best affiliate marketing platforms in 2020.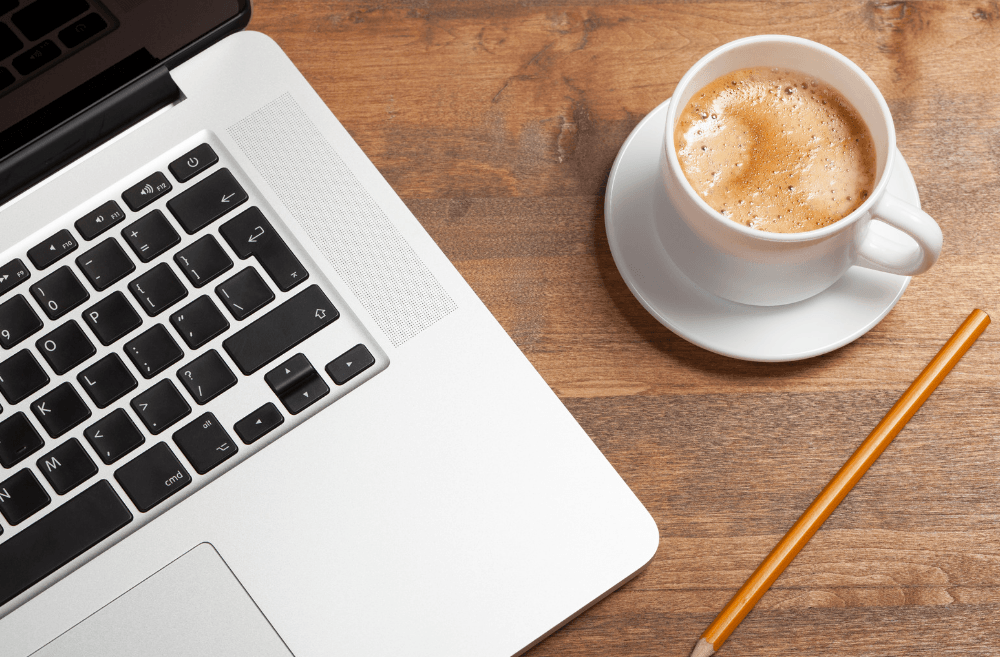 Affiliate Marketing: A Brief Introduction
Affiliate marketing is an online sales tactic that lets a product owner increase sales by allowing others targeting the same audience, the so-called affiliates, to earn a commission by recommending the product to others.
On the other side, affiliates (also known as publishers) enjoy the benefit of earning through sales even though they don't develop their own products.
Digital marketing managers at ResumesPlanet believe it is important to notice that the price of the affiliate product remains the same:
"This means that advertisers lose a small percentage of their regular margin, but it is obviously a small price to pay for reaching out to the brand new audience group."
Affiliate platforms represent a medium that makes a connection between the two parties.
These are specialized programs that bring together affiliates and advertisers based on similarities of their offers.
The most successful affiliate networks connect partners who deal with the same type of products or services, thus establishing a natural business relationship.
Both sides can easily monitor affiliate campaigns because publishers receive a unique URL that contains their identification codes.
This means it's impossible to misinterpret information since actions taken through affiliate programs are evident.
The Dos and Don'ts of Affiliate Marketing
The fact that affiliate programs are easy to master doesn't mean you can't make a mistake.
There are some rules you need to follow and we divided them into two different groups. The first unit includes the dos of affiliate marketing:
Stick to your niche: This advice goes for both the advertisers and the publishers. It's not good to work outside of your niche and promote offers that have nothing to do with your everyday business.
Publish quality content: Reliable affiliate partners know that content quality is much more important than quantity. If you are not sure about your content creation skills, make sure to hire professionals such as xpertwriters.com.
Be patient: Both sides of the affiliate spectrum should be patient. You should not expect to drive tons of conversions instantly, but rather let the good content do the job in the long-term perspective.
Now that you've seen a few dos, it is time to highlight the don'ts of affiliate marketing:
Don't be spammy: A publisher's dream is to generate a lot of leads quickly, but you don't want to be spammy. Create relevant content only and don't use click baits because it chases users away.
Don't push it: While your job is to sell the product, don't expect to do it by publishing salesy and pushy content. On the contrary, you must keep it informative and educational. Be subtle in your affiliate intentions and you will grow the number of conversions.
Don't break the rules: Cybersecurity analysts at CareersBooster say that every affiliate program has a specific set of regulations, so you can't afford to be careless and break these rules in the process.
Top 15 Affiliate Marketing Platforms For 2019
With everything you've read so far, the only thing left is to see the list of the 15 most productive affiliate marketing programs. Without further ado, here are our top picks.
Commission Factory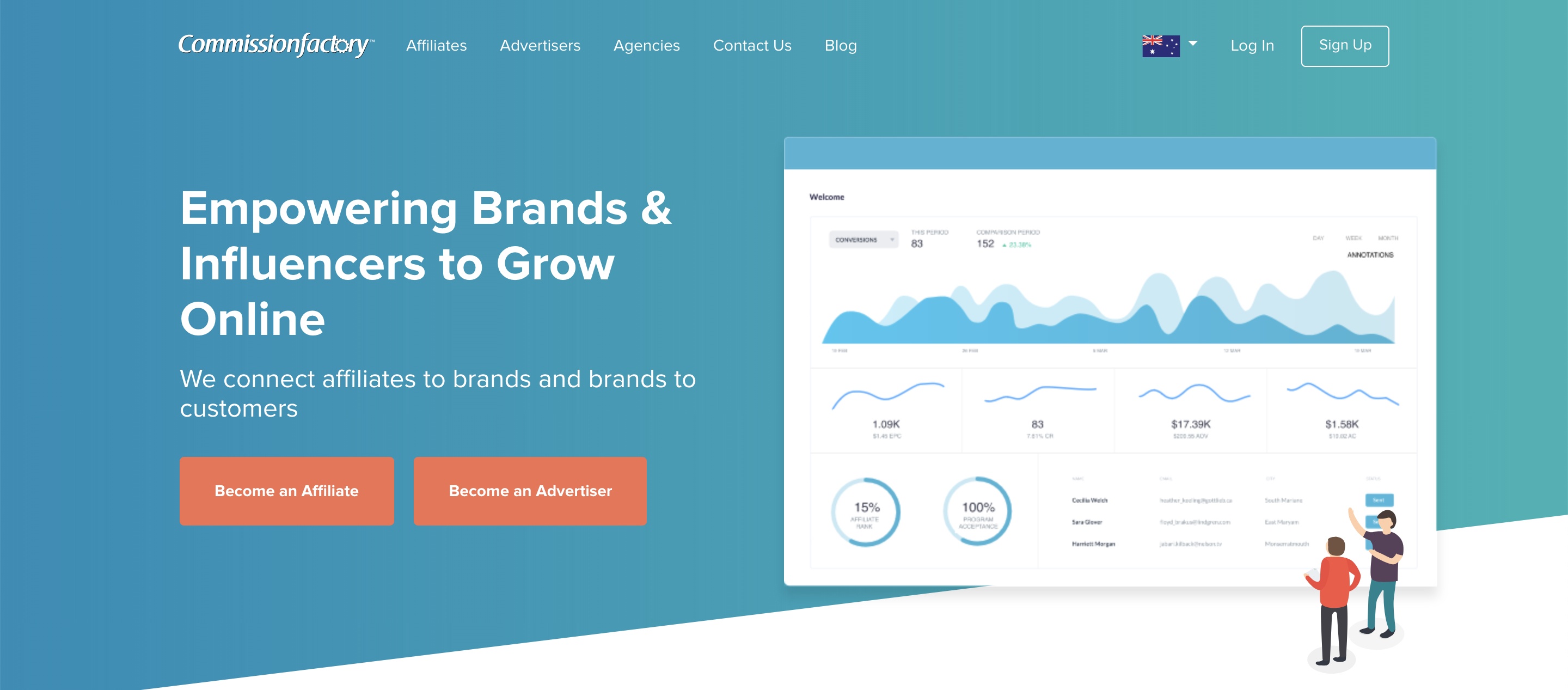 Commission Factory is one of the simplest affiliate platforms that give you the opportunity to sign up as an advertiser or a publisher.
Most of the features are automated, which helps users to navigate and monitor their campaigns in real-time. Jason Donovan, a fellow writer at AssignmentMasters, claims Commission Factory has a full set of reporting tools that let you know where all sales came from, what currency they were recorded in, and who is responsible.
The network is focused mostly on Australian businesses.
Max Bounty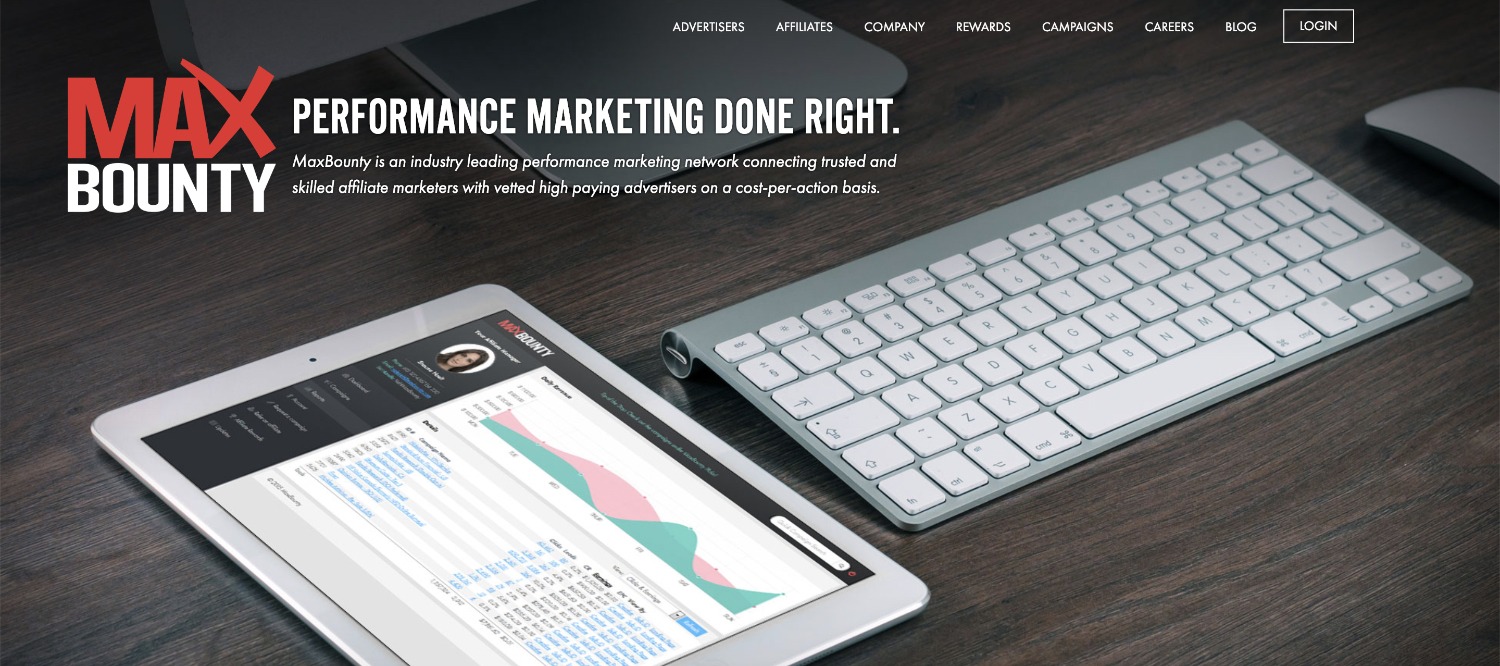 Max Bounty is a Canadian company that promotes the Cost per Acquisition (CPA) model.
The platform is interested mostly in digital products as it administers more than 1.5 thousand campaigns in this niche.
Max Bounty is not willing to work with spammy publishers, so it gets a lot of attention from high-end content creators who are able to generate a lot of traffic continuously.
AvantLink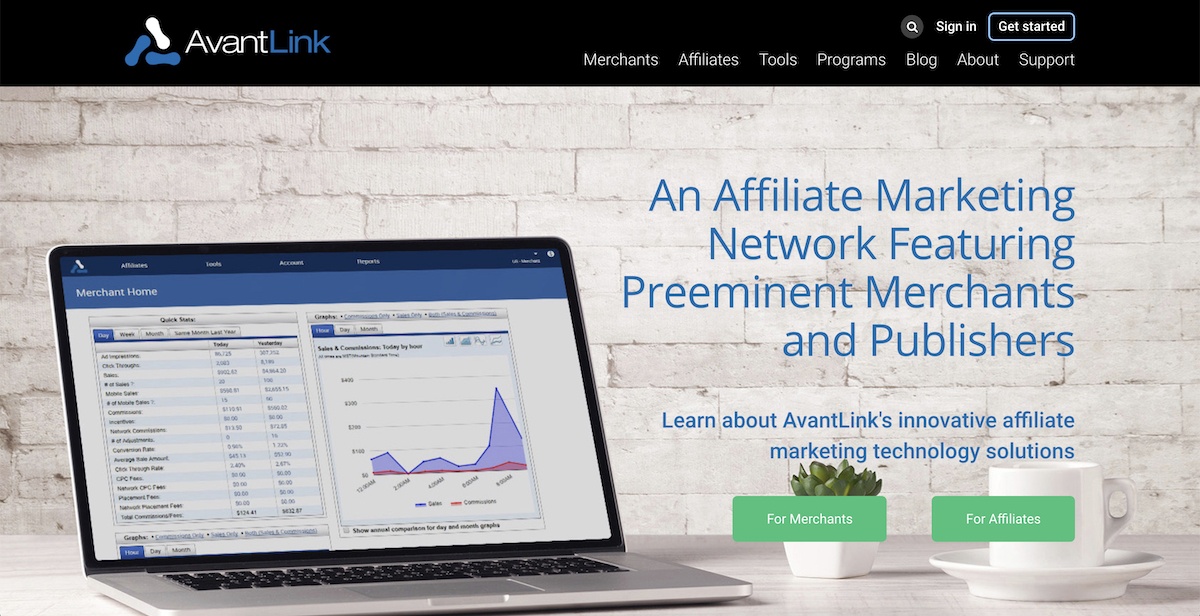 AvantLink is an affiliate marketing network that claims to gather a wide range of "preeminent merchants and publishers."
The network works only with qualified catalog-based advertisers and vetted affiliates that take their campaigns very seriously.
We asked our colleagues at UK CareersBooster what they think about this system:
"AvantLink is filled with state of the art tracking features and they enabe users to closely monitor every aspect of their campaigns. What we love about this platform is its customer service – a team of skilled professionals who are available around the clock."
Peer Fly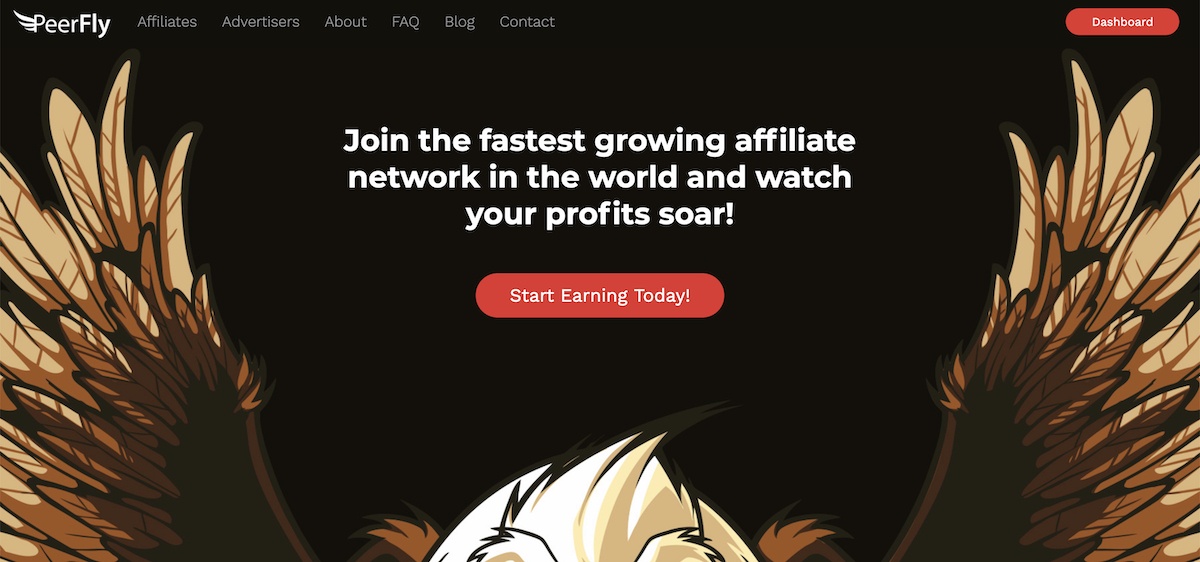 Peer Fly is one of the fastest-growing affiliate networks with over eight million yearly conversions.
It offers clients a free training session to ensure effortless user experience. Peer Fly has zero monthly fees for advertisers, while each client gets a dedicated account manager.
This is exactly why the program accumulated almost 80 thousand affiliate partners in over 160 countries around the world.
ShareASale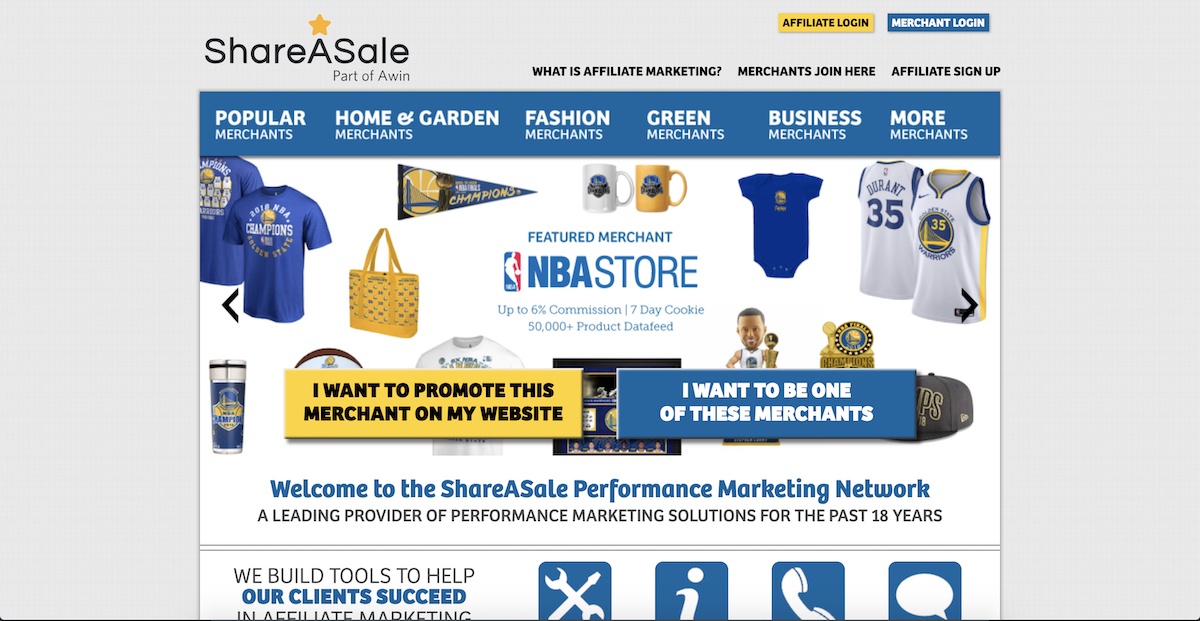 With thousands of active merchants, ShareASale represents a leading platform in the field of goods and commodities.
More than a thousand affiliates are exclusive partners, thus proving the power of this marketing network.
Most users like the fact that ShareASale allows them to compare different offers because it speeds up the process and makes the experience super-convenient.
As for the publishers, ShareASale pays them regularly on the 20th day of every month.
Olavivo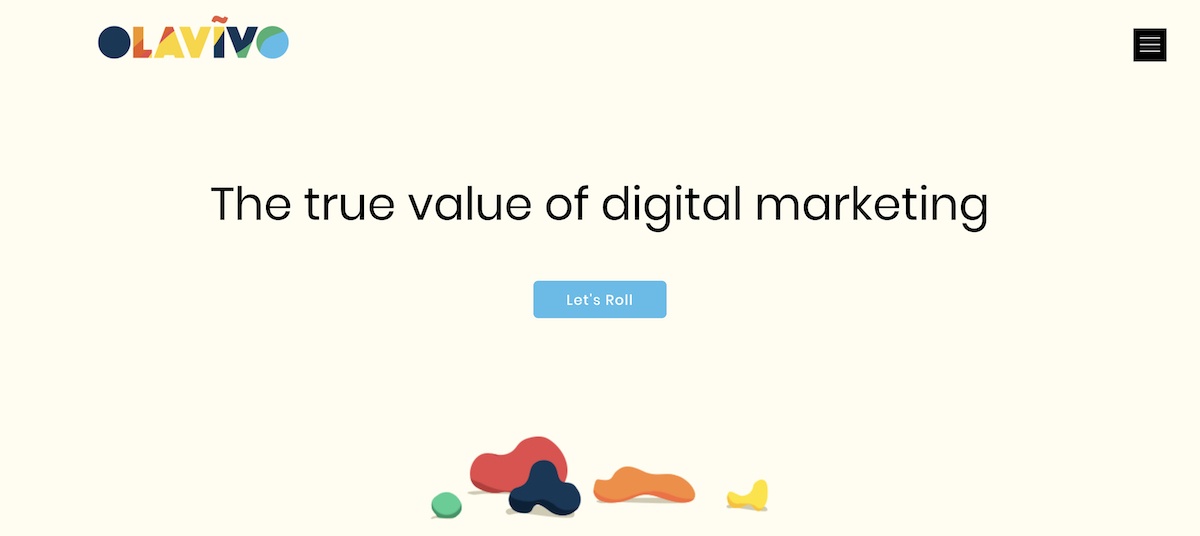 Olavivo is a unique affiliate marketing platform because it really does its best to understand the needs of advertisers.
It helps account managers to identify the best affiliate partners for each merchant, which proves to work perfectly for both parties.
Paper Writing Pro analyzed the process from a different point of view and here's what they learned: "Olavivo examines publishers very thoroughly, so you don't need to worry about the quality of their content or the ability to generate leads and drive conversions."
Revenue Wire

In case you are particularly interested in selling or promoting digital products, we recommend you test Revenue Wire.
It's a global service that operates in 24 languages, manages 33 currencies, and handles 15 payment methods.
With more than one billion transactions processed so far, Revenue Wire is definitely among the top performing affiliate marketing programs in the field of digital products, so make sure to check it out soon.
Affiliate Window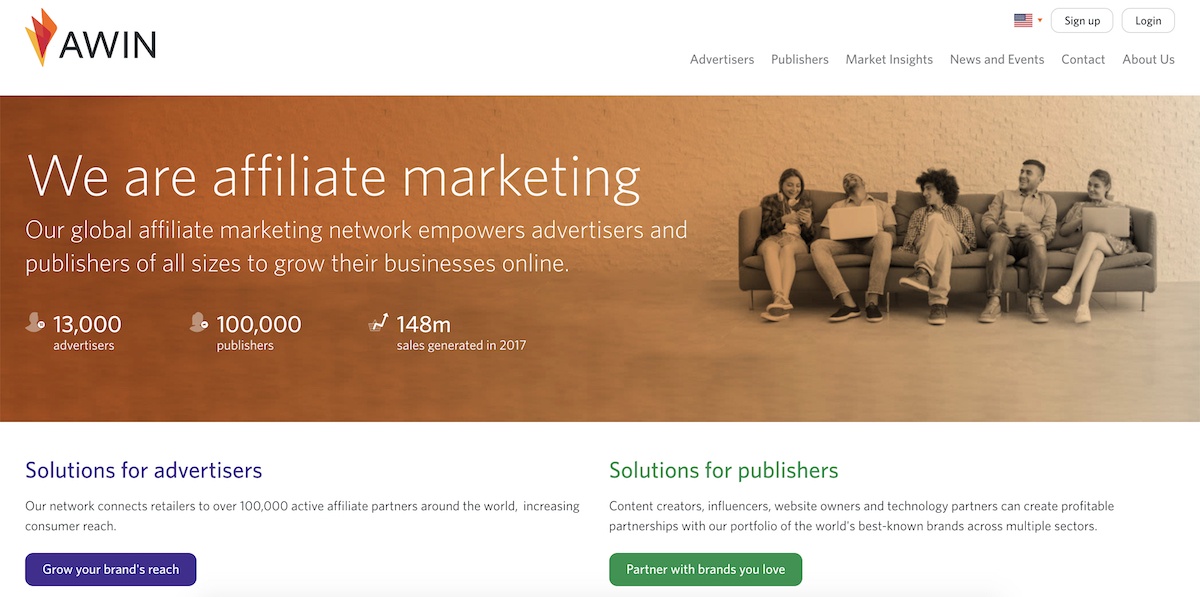 Affiliate Window is a globally-oriented platform, but it does most of the work in UK and US. They cooperate with over 100 thousand publishers and more than 13 thousand merchants, generating around $150 million of sales on a yearly basis.
According to digital marketing experts at Assignment Holic, the network covers a broad portfolio of industries, ranging from fashion and beauty all the way to travel and sports products.
Adcombo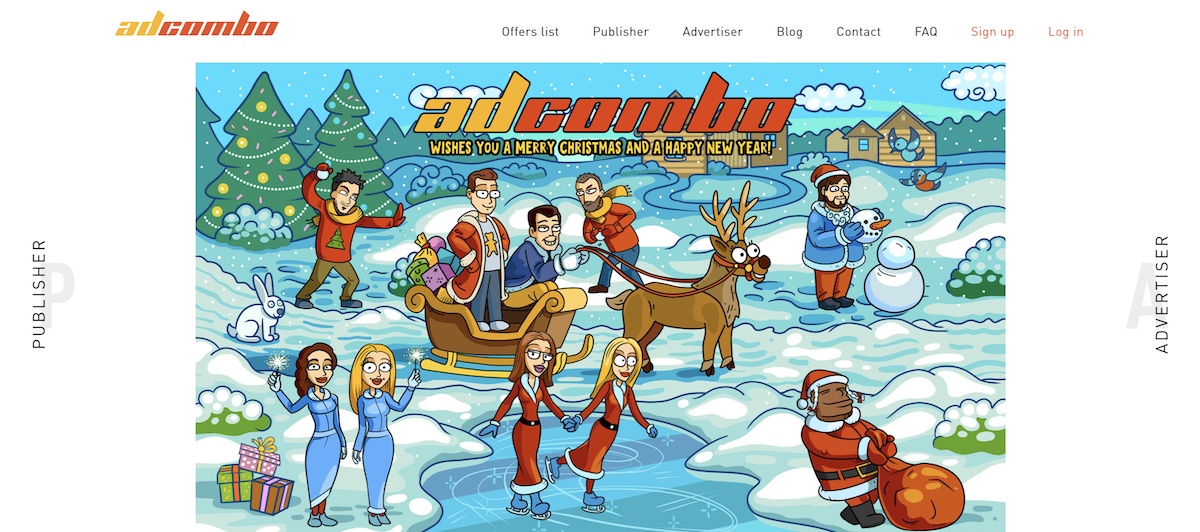 Unlike many other platforms, Adcombo is really trying to expand the reach and establish meaningful business connections worldwide.
The program builds localized funnels and employs native speakers from almost 50 countries.
That way, Adcombo is able to generate a top-notch network of affiliate partners who successfully promote products and services in almost all fields of business.
Their team is young but highly professional, so you can expect nothing short of premium service.
Wide Markets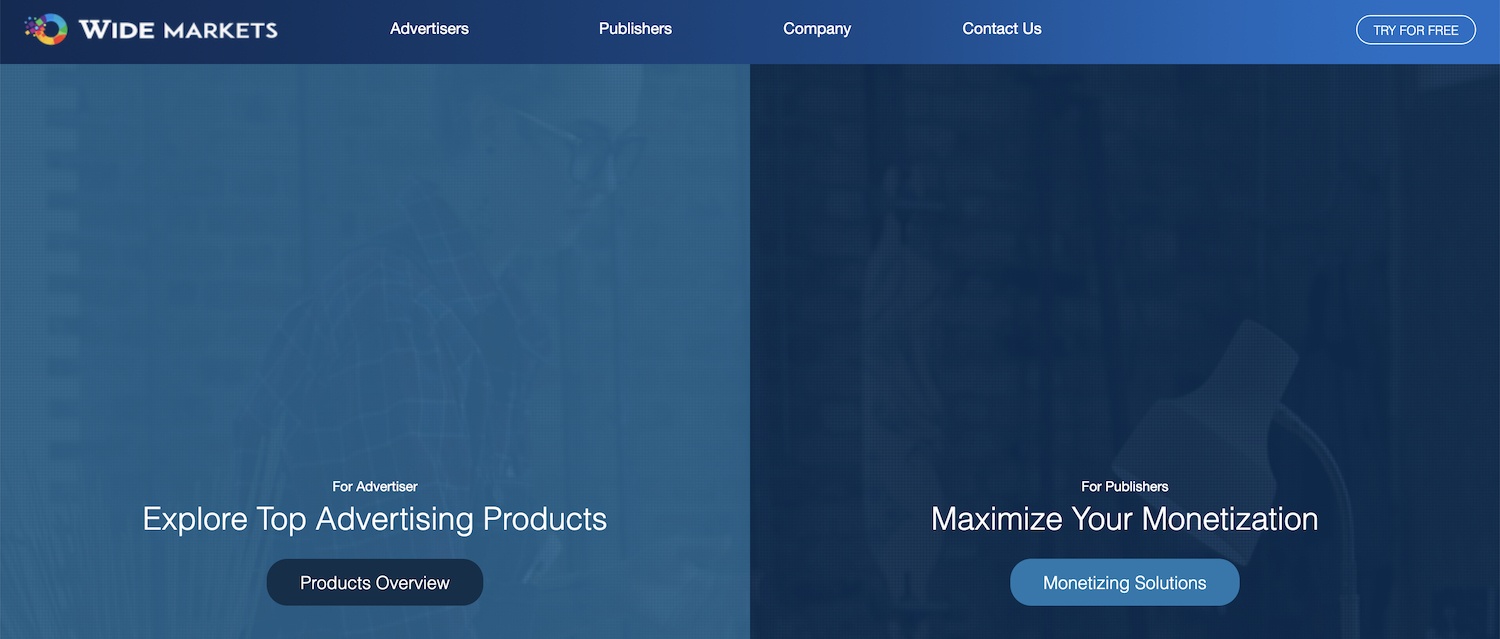 Wide Markets cooperate with the most creative and innovative publishers to run campaigns based on performance.
The program grants access to an extensive audience of valuable customers worldwide, so you can benefit from a professional network of hundreds of thousands of publishers.
Wide Markets support multichannel campaigns, from all sorts of websites to apps and devices. The system relies on core audiences targeting, helping clients to reach people based on demographics, location, interests, and online behaviors.
2Checkout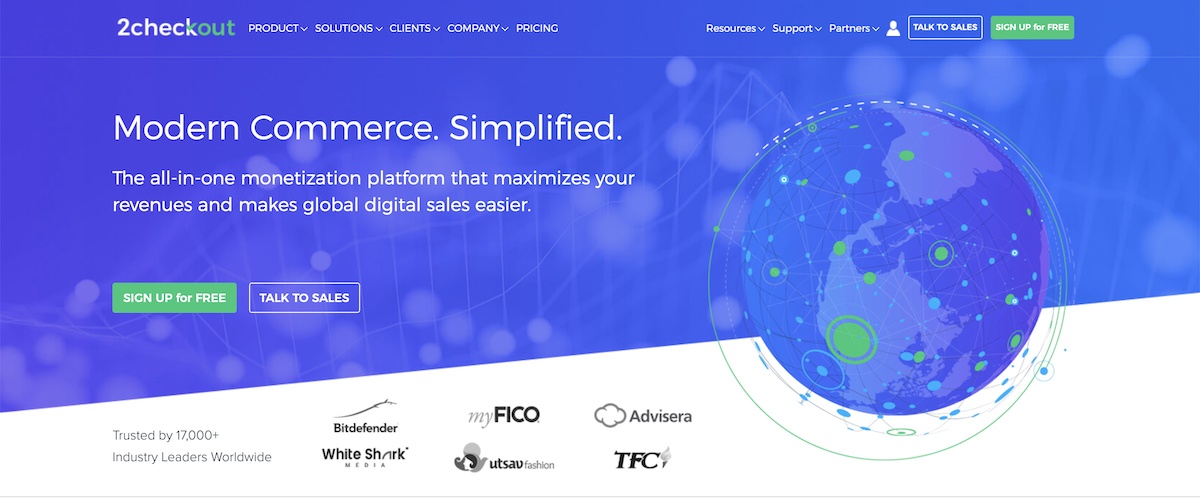 With more than 10 years of relevant experience, 2Checkout makes one of the most powerful affiliate marketing programs internationally.
It services over 180 countries while generating $1 billion of transactions annually.
EssayShark claims that 2Checkout is not afraid of work, so their clients include both the newly founded startups and Fortune 500 companies.
CJ Affiliate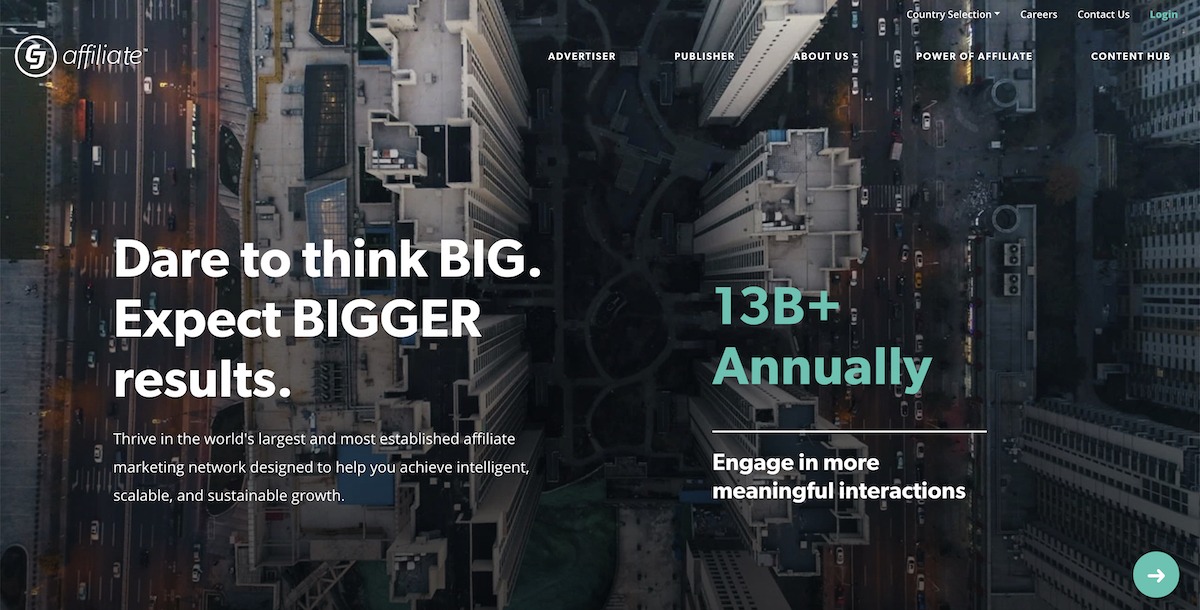 A global digital marketing giant, CJ Affiliate generates over $900 million worth of transactions every month.
The program is alive and kicking since 1998, which makes it one of the oldest and most acknowledged affiliate networks out there.
CJ Affiliate's publishers engage consumers through a variety of distribution models including websites, social media, search, email, mobile apps, offline marketing, and more.
The platform claims to outperform other channels of digital marketing by double digits – a statement bold enough to evoke the feeling of curiosity.
Flex Offers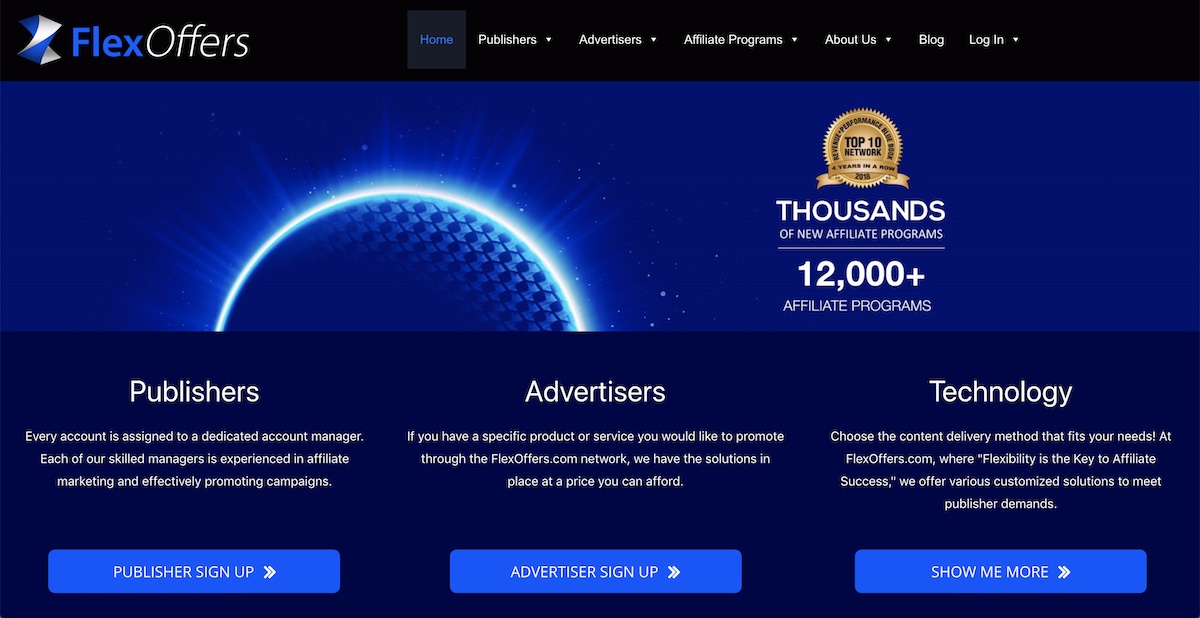 Flex Offers is an award-winning affiliate marketing network that provides comprehensive solutions to both advertisers and publishers.
The program has more than 12 thousand advertisers, while the network keeps growing steadily.
Besides that, you can expect all of the usual features relevant to publishers and merchants: business analytics, dedicated account managers, and campaign promotions.
Revi Media

Affiliate partners love Revi Media because it understands how important it is to agree on payment terms and cash flow. Revi Media is situated in New York, but they operate in more than 130 countries all over the globe.
The platform connects affiliates and advertisers while empowering them with the tools, connections, and expertise they need to succeed.
Although being a young company, Revi Media is expanding quickly and you do want to keep an eye on this network in 2020.
CrakRevenue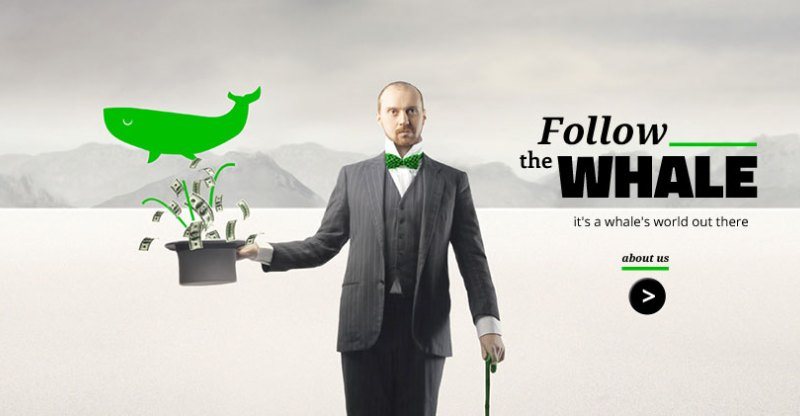 Crak Revenue is an all-encompassing affiliate platform that works well for both ends of the spectrum, merchants and publishers.
It connects only the best fitting partners using state of the art analytics methodology.
CrakRevenue won 20 international awards in the last five years, proving the reputation of a highly professional affiliate marketing service.
Conclusion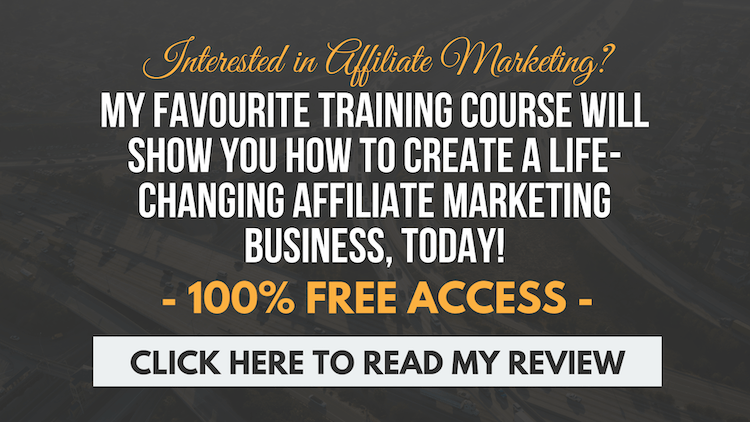 Affiliate marketing is one of the best ways for publishers and advertisers to join forces and maximize their business results.
However, the industry is so huge that you need to be careful before taking part in any activity.
The goal should be to learn industry basics and identify networks that have the biggest potential to increase your revenue.
In this article, we presented the dos and don'ts of affiliate marketing and described the 15 most important platforms in this field.
Feel free to test all these programs and let us know in comments which one suits your business the most.